Will Edward Snowden Go To Jail? US Indicts A Former NSA Contractor For Violating Espionage Act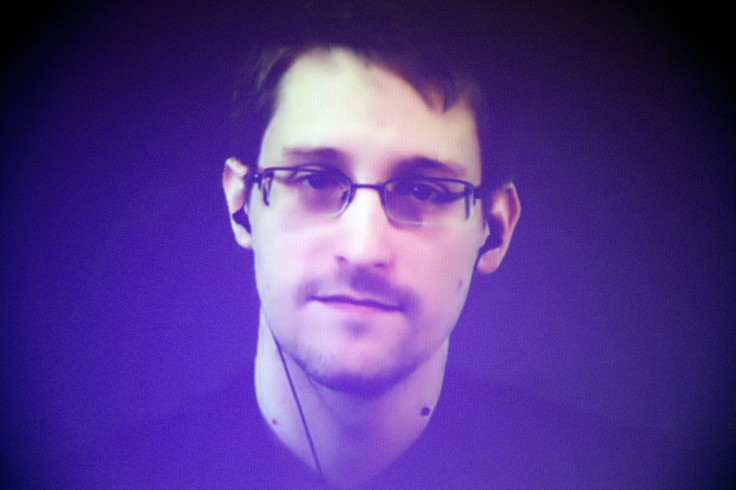 As Edward Snowden awaited possible extradition on the other side of the world, another National Security Agency contractor accused of stealing and leaking a large trove of classified information faced federal charges this week amounting to a potential 200 years in prison over his violation of the Espionage Act.
A federal grand jury in Baltimore found Wednesday that, over the course of up to 20 years, Harold "Hal" Martin, 52, "flagrantly abused the trust placed in him by the government" while working as a government contractor, U.S. Attorney Rod Rosenstein said in a Thursday Justice Department press release. Martin, who allegedly revealed many of the NSA's powerful hacking and overseas spying tools, faces 20 counts of willful retention of national defense information, each of which carries a maximum sentence of 10 years. He will first appear in court at 11 a.m. Tuesday. Martin at one point worked for the tech-consulting firm Booz Allen Hamilton, the same contracting company that once employed Snowden.
Meanwhile, the Russian lawyer for Snowden told the Kremlin-owned news agency Sputnik Tuesday that Russia, where the more famous NSA whistleblower and former Booz Allen Hamilton contractor is evading arrest by the American government, had not received any extradition requests from the U.S. This claim should be taken with a grain of salt, however, as the lawyer, Anatoly Kucherena, also told the state news agency that the U.S. had not issued charges against Snowden. A 2013 Justice Department press release confirms that he faces charges of unauthorized disclosure of national defense information, unauthorized disclosure of classified communication intelligence and theft of government property.
Unlike U.S. Army leaker Chelsea Manning, Snowden was not among the 1,715 people granted commutations by former President Barack Obama on his way out of office, nor was he among the 212 people pardoned, as Snowden hadn't presented himself in court before the end of Obama's tenure.
President Donald Trump is not expected to take a softer stance. His appointee to run the Central Intelligence Agency, Mike Pompeo, once called for Snowden's execution. In a 2013 interview with "Fox & Friends," Trump has called Snowden a "terrible guy" and hinted at Snowden's execution himself.
Correction: A previous version of this article mischaracterized where Harold Martin worked during the time of his NSA leak. Martin was employed with seven different contractors during the period of his illegal activity.
© Copyright IBTimes 2023. All rights reserved.