Will Isaac Be As Bad As Katrina? NOLA Residents Urged To Evacuate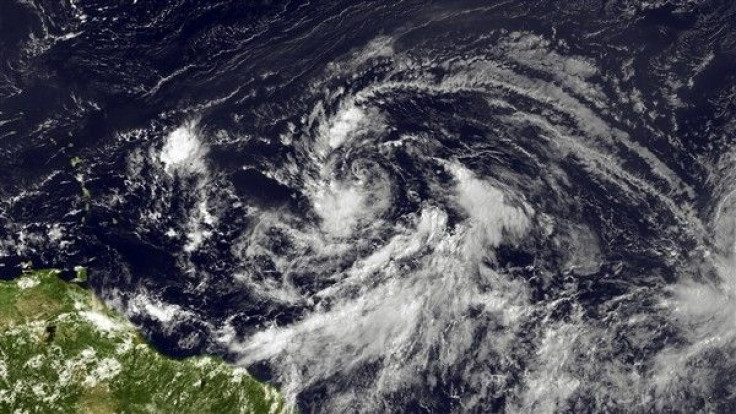 Though Tropical Storm Isaac has not yet reached hurricane strength, many are comparing it to Hurricane Katrina considering it is expected to make landfall near New Orleans on Wednesday, the seventh anniversary of the devastating storm. But authorities are taking no chances this time and are urging residents to evacuate.
Louisiana Gov. Bobby Jindal wants people to leave their homes as soon as possible, as a precautionary measure.
"Today is the day. For those who want to leave, today is the day to move," Jindal said Monday.
But Al Tompkins of the journalism watchdog Poynter Institute cautions that Tropical Storm Isaac is being hyped up to be more dangerous than it really is.
He reflected that the storms are in fact very different since Isaac is still considered to be a "disorganized" tropical storm and when Katrina was where Isaac is in 2005, it was already moving at 100 miles per hour.
Even though the water in the Gulf is warm, it was even warmer when Katrina entered its waters, the Houston Chronicle noted, which is extremely important for a storm since it draws power from warm water.
Hurricane Katrina was a gigantic storm that exceeded winds of 75 miles east of its center, Tompkins recalled.
"Katrina first hit Florida Aug. 25 as a Category 1 storm, strengthened to a Category 5 from a Category 3 in just 12 hours over the Gulf of Mexico, then hit the Gulf Coast Aug. 29 as a weaker but dangerous Category 3," the Weather Channel recounted.
If Isaac becomes a hurricane when it hits, it will be a category 1 which the National Hurricane Center describes as:
"Very dangerous winds will produce some damage: Well-constructed frame homes could have damage to roof, shingles, vinyl siding and gutters. Large branches of trees will snap and shallowly rooted trees may be toppled. Extensive damage to power lines and poles likely will result in power outages that could last a few to several days."
But Katrina was a catastrophic category 5 with winds that were over 155 mph.
"Catastrophic damage will occur: A high percentage of framed homes will be destroyed, with total roof failure and wall collapse. Fallen trees and power poles will isolate residential areas. Power outages will last for weeks to possibly months. Most of the area will be uninhabitable for weeks or months."
So while the timing of Tropical Storm Isaac might be similar to Katrina, the hazardous and dangerous weather Louisiana might experience over the next few days will probably not compare to the devastating hurricane and flood of 2005.
© Copyright IBTimes 2023. All rights reserved.
FOLLOW MORE IBT NEWS ON THE BELOW CHANNELS