Will 'Skull And Bones' Launch on Schedule After Five Delays?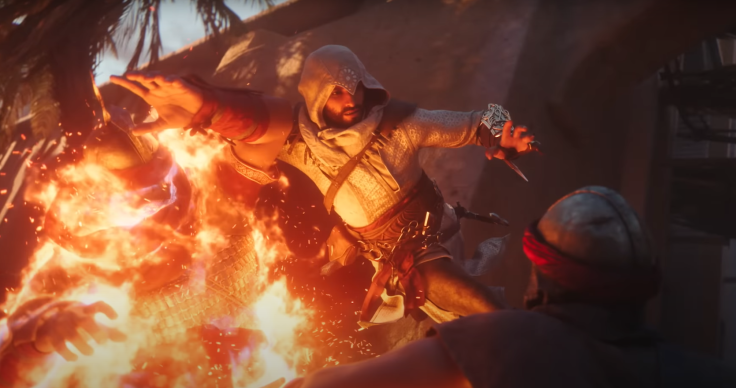 Ubisoft announced the pirate RPG "Skull and Bones" in 2017 at an E3 event with a release date of late 2018.
After five delays and almost a decade in development, "Skull and Bones" has a scheduled release date of March. That is if the title isn't pushed back again. There's been five confirmed deadlines, with the latest having been Nov. 3 and the title was still delayed. This game has been in development since 2013. One of the issues behind the delays was that the initial technologies used for developing the game had become outdated.
"Skull and Bones" started life as an expansion of "Assassin's Creed 4: Black Flag," and then later as an MMO spinoff with the title "Black Flag" at Ubisoft Singapore in 2013. The project has changed scope and direction multiple times, including exceeding its budget as the game went from being based in the Caribbean Sea to the mythical Hyperborea and finally in the Indian Ocean.
Ethan Gach's 2021 Kotaku investigation into the title revealed that by July 20, 2021, Ubisoft had sunk over $120 million into the development of "Skull and Bones." The developers he spoke to explained that "Skull and Bones" faced difficulties because of constant changes in art direction, story direction and overall issues when it came to management.
"A lot of stuff still doesn't make sense," one former Ubisoft developer told Gach. "Just polishing it at this point would be a waste of time."
Another developer said that the game was "too big to fail, just like the banks in the U.S."
Even though Ubisoft is known for delays, the project has been in development for almost a decade. Hundreds of developers from Ubisoft studios have jumped on board to attempt to complete the title before launch and multiple directors have been cycled through the project.
"Years into development basic questions around the game's core design still haven't been nailed down, even as ambitions for the would-be game-as-a-service continue to mount within Ubisoft's head Paris office," wrote Gach of the game's design or apparent lack thereof after speaking anonymously with over 20 current and former Ubisoft developers.
Gach pointed out that Ubisoft kept missing the launch date even after hundreds of developers had jumped onto what was meant to have been a simple project and multiple budgets were surpassed. There's also the fact that "Skull and Bones" isn't the only title that's fallen off Ubisoft's schedule after being shown off at E3 2017. "Beyond Good and Evil 2" and "Avatar: Frontiers of Pandora" have tentative release dates of 2022 with the latter pushed back to 2024. There are doubts as to whether "Beyond Good and Evil 2" is still in production as there's been no new date attached to that title.
There are theories for why these games haven't shipped yet, even after years of development and hundreds of millions spent. One possibility is due to the hostile takeover attempted by French media conglomerate Vivendi in 2017. Another theory focuses on the toxic culture that runs rife through the gaming industry.
"The toxic culture permeating the Singapore studio is in no small part responsible for most of the production issues—reboots, rebrands and re-reboots—that have plagued Skull & Bones for a decade," one former developer explained to Gach.
Allegations of sexual misconduct and bullying plagued Ubisoft in 2020, but Kotaku sources explained that the Singapore branch remained the same.
With almost a decade of mismanagement and rumors following behind it the most recent announcement regarding the game is optimistic. The Sept. 28 schedule update also added that Ubisoft was "very happy to announce that we will hold an open beta of the game in the near future." The company wrote that a few more months would be needed to fine-tune the title before its beta release and subsequent launch. Only time will tell if this is true.
"Skull and Bones" will be playable on Xbox Series X|S, PS5, Amazon Luna and PC.
© Copyright IBTimes 2023. All rights reserved.