Will Smith Compared To Meghan Markle After Slapping Chris Rock, Crying During Oscars Speech
KEY POINTS
Megyn Kelly said she puts Will Smith "in the same boat as Meghan Markle" after he slapped Chris Rock and then gave an emotional Oscars speech
Kelly compared Smith's actions and speech to Markle "whining and crying about the alleged racists she wouldn't name"
Twitter users came to Markle's defense and slammed Kelly over the comparison
Megyn Kelly has drawn unflattering comparisons between Meghan Markle and Will Smith.
During an interview with GB News anchor Dan Wooton, Kelly said that she puts Smith "in the same boat as" the Duchess of Sussex after the "King Richard" star stormed the stage at the 2022 Oscars ceremony and slapped Chris Rock before delivering a tearful acceptance speech when he won best actor.
The broadcaster likened Smith's actions and speech, in which he spoke about being disrespected and expected to accept it as someone in the limelight, to Markle "whining and crying about the alleged racists she wouldn't name in the royal family and about how hard it is to be a princess."
"No one cares what title your kid is getting, no one cares. They have their own problems to worry about," Kelly continued. "Will Smith is up there like, people say mean things. No one gives a fig."
Kelly also accused Smith of "making it about himself" instead handling it "with class" like his wife Jada Pinkett Smith did, before going on to slam the "out of touch" actors and filmmakers who gave the "Fresh Prince of Bel‑Air" star a standing ovation during his acceptance speech.
Social media users immediately came to Markle's defense and slammed Kelly for bringing the duchess into the conversation surrounding the Oscars incident despite having no connection to it or the people involved.
"Don't these people get fed up [with] mentioning Meghan Markle at every opportunity?" journalist Lorraine King tweeted. "How the HELL are you going to compare Will Smith slapping Chris Rock at the Oscars to a mom-of-two who was at home minding her own business at the time?"
"Even people who have been convinced to dislike Meghan Markle are embarrassed by this comparison," one Twitter user wrote.
Another user tweeted: "How the hell did you manage to bring Meghan Markle into this?"
During Sunday's ceremony, Smith shocked the audience and viewers when he went up on stage and smacked Rock across the face after the comedian joked about Pinkett Smith starring in a sequel to "G.I. Jane" because of her shaved head. The actress has been open about living with alopecia, an autoimmune condition that causes hair loss.
Smith initially apologized to the Academy of Motion Picture Arts and Sciences and the audience for his actions when he accepted his Oscar for best actor, without mentioning Rock by name. But the "Ali" star on Monday issued a public apology to the comedian via Instagram.
"I would like to publicly apologize to you, Chris. I was out of line and I was wrong," Smith wrote. "I am embarrassed and my actions were not indicative of the man I want to be. There is no place for violence in a world of love and kindness."
Rock has not pressed charges against Smith but said during his standup show in Boston Wednesday that he hasn't "talked to anyone, despite what you have heard," suggesting that the Oscar winner has not reached out to him privately following the incident.
Rock also told the audience that he was "still processing what happened" but did not make any further comment on Smith or the incident, People reported.
While fans claimed that he was only defending his wife, a number of celebrities have since criticized Smith's actions, including Jim Carrey, who suggested that the "Men In Black" star "should have been" arrested.
"[Rock] doesn't want the hassle," Carrey said on "CBS Mornings" of the Oscars altercation. "I'd have announced this morning that I was suing Will for $200 million, because that video is gonna be there forever, it's gonna be ubiquitous. That insult is gonna last a very long time."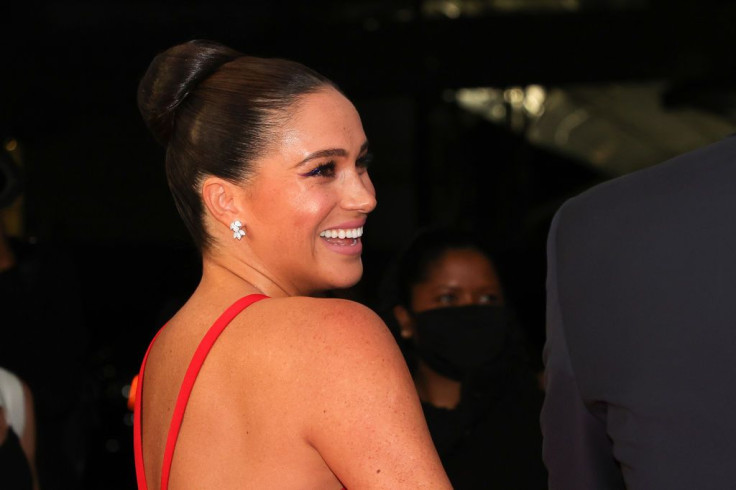 © Copyright IBTimes 2023. All rights reserved.