Wine In Texas? Hill Country Named Top Destination For Oenophiles In 2014
Wine Enthusiast just released its list of top wine travel destinations for 2014, and while places like Mendoza, Sonoma and the Barossa Valley may come as little surprise, here's one that might: Texas Hill Country.
Yes. We're talking about that Texas, the hot, dry Lone Star State that's better known for its cowboys and cattle ranches. Of course, some say those elements only add to its charm.
"Visitors may flock to Hill Country to sip wine, but they end up drinking in the romance of the Old West, too," Wine Enthusiast's Alexis Korman noted. Texas Hill Country is "still a sea of cowboy hats and pickup trucks," she added, but it's also "a place where you can sip award-winning wines in a landscape dotted with as many cacti as vines."
For many local residents, the honor from Wine Enthusiast came as less of a shock. "It's about time," Wes Marshall wrote in The Austin Chronicle. "Those of us who follow Texas wines have known all along that some great wine is being made around the Hill Country … and it is wonderful to finally see our hardworking winemakers and grape growers get their proper respect from this internationally respected publication."
Hill Country is a place with strong German roots, but soaring summer temperatures make the climate more suitable to bold French and Spanish reds. Tempranillo, the world's fastest growing grape varietal, has shown a particular liking to the region, while Wine Enthusiast singled out Syrah, Petite Sirah and Tannat as other big, hearty reds to try.
From 46 wineries and nearly 600,000 cases in 2001 to more than 220 wineries and 1.2 million cases in 2011, Texas has, naturally, taken a go-big-or-go-home approach to viticulture. In fact, Hill Country is the second-largest American Viticulture Area, and there are three-dozen wineries within a 25-mile radius of the regional hub of Fredericksburg, about 90 minutes west of Austin.
"Many people don't realize that Texas is the fifth-largest wine producing state in the United States," Texas Tourism Director Brad Smyth said in an email, adding that he "couldn't be more excited" that Wine Enthusiast had recognized Hill Country as a best wine travel destination this year.
"Texas' unique assortment of wines is sure to please the most discerning wine lovers," he added. "We welcome the opportunity to show visitors from near and far the best that the Lone Star State has to offer in 2014."
South of the border in Mexico, Baja California was, perhaps, an even bigger surprise on Wine Enthusiast's list of destinations for 2014. Executive Editor Susan Kostrzewa explained that the goal of this year's roundup was to "represents the best -- and in some cases still unknown -- places in which to marry a love of wine, food and culture right now."
Wine Enthusiast noted that Baja's Valle de Guadalupe, less than two hours south of San Diego, had "moved past its Tequila-and-Tecate roots" to embrace wine with its very own Ruta del Vino. The magazine's editors said the region's red wines tend to be full-bodied and high in alcohol with "lusty black-fruit flavors and an occasional blast of heat and saltiness derived from the saline-rich water used for irrigation."
Other lesser-known regions that made Wine Enthusiast's list include the Aegean Islands of Greece, the Languedoc-Roussillon region of France and Baden, Germany. Scroll through the slideshow above for a look at all 10 of the destinations where you can rediscover your love of wine in 2014.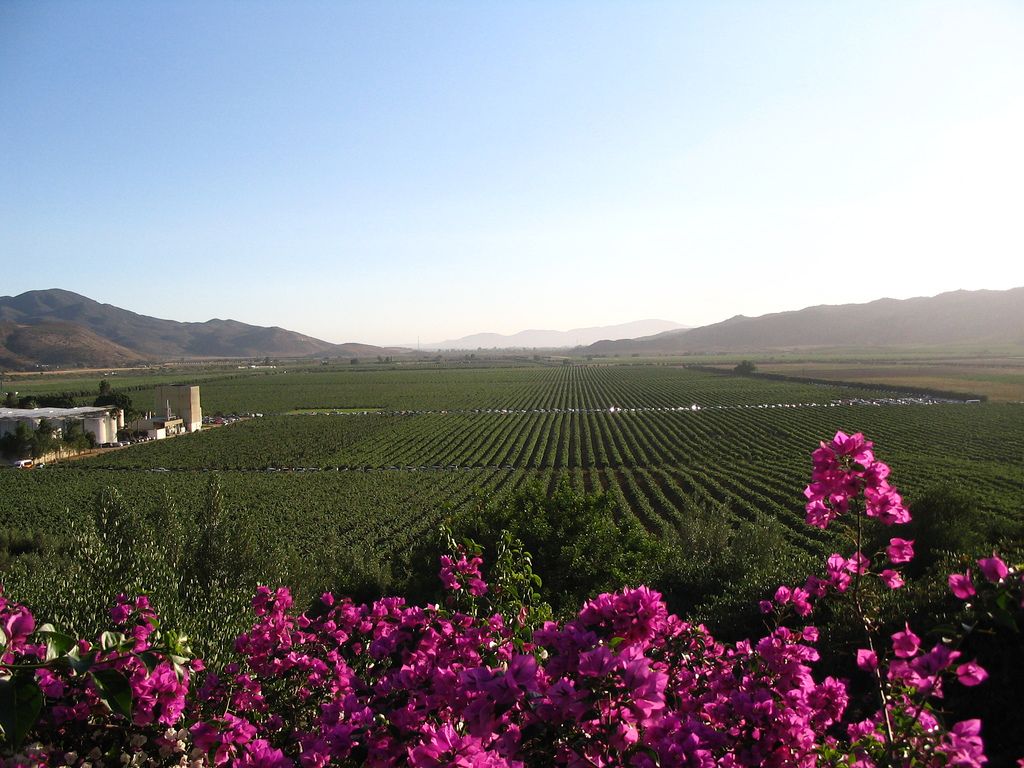 © Copyright IBTimes 2023. All rights reserved.