Winter Slowing You Down? Here Are Some Simple Tips To Stay Fit During The Cold
Is the cold weather getting in the way of your will to follow through with your workout? Whether it's the cold temperatures, the slippery conditions or the dimmer light, winter certainly poses quite a few hurdles for those looking to stay fit. While exercising in itself can help stave off the biting cold as it increases the body temperature, there are some simple ways that one can follow to remain fit during the winter for those finding it difficult to even start.
Today, let's look at some simple tips to stay active during the winter season. (Courtesy: the U.S. Centers for Disease Control and Prevention (CDC), GoHealth Urgent Care, the Cleveland Clinic, Lifespan Health System)
Just remember to monitor the weather forecast in your area, and make ample preparations to stay safe while staying fit.
Go online
Those who do not want to step outside in the cold to go for a run or a walk, or leave the house to go to the gym can still exercise by going online. There are a lot of workout routines on Youtube and plenty of choices to pick and choose from that don't need special equipment.
Floor exercises and calisthenics, or bodyweight workouts, as well as yoga and different kinds of dance routines, are all available at the fingertips. Others may also opt for some fun workout videos they can move along to.
Enjoy winter activities
If the winter weather is fine, then people may enjoy some of the many activities that come with the season. Whether it's ice skating, snowboarding, skiing or some other winter sport, you can have a bit of fun while staying fit.
Don't forget to bring water, as people can still get dehydrated even if it's cold, and to still wear sunblock. Remember to do some stretches before starting and, if it's your first time, start slow.
Do chores
Yes, even household chores like vacuuming and sweeping count as physical activity. Taking the time to do the chores with some gusto may contribute to your physical activity goals for the day. If you want, you can even wear your fitness tracker, and you may be surprised by just how much exertion housework truly entails.
An added bonus is that afterward, you'll have the satisfaction of lounging in a home that you cleaned yourself.
Play a game
There are so many exercise game options nowadays that would be an excellent and fun way to get a bit of exercise even just at home. If you're doing it with kids, it's also a good way to have a bit of bonding.
Enjoy the winter nature scenery
If the weather permits, why not enjoy the winter scenery while it lasts? Go on a nature walk with a friend or two to take in the sights before the arrival of Spring. Not only will you enjoy the scene and the company, but you and your friends can also even help each other stay fit.
Just remember to bring safety gear and to wear the right kind of layers to stay warm but also ones that can easily be removed should you get too hot. Keep in mind to protect the hands, feet, ears and head as these are said to be rather vulnerable to frostbite when it gets too cold.
Go for a walk...but indoors
You don't need to be living in a mansion to "go for a walk" indoors if the weather isn't all that great for a walk or run outdoors. Whether going up and down the stairs of your office, your apartment building or even going for a stroll at the mall, the idea is simply to get moving indoors.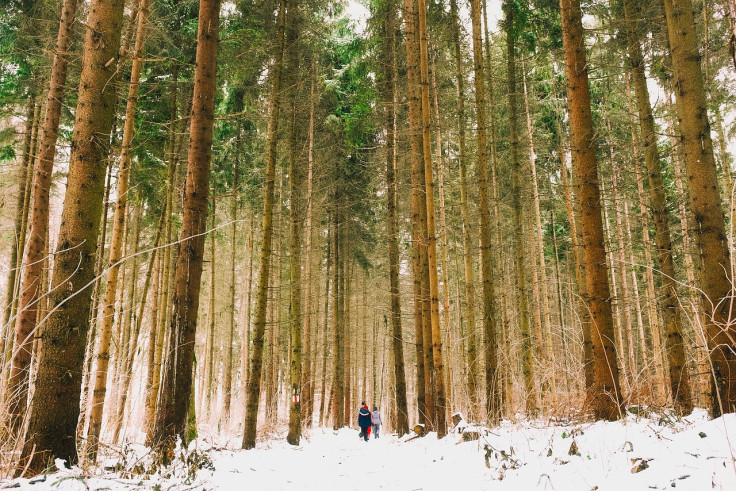 © Copyright IBTimes 2023. All rights reserved.