Woman, 22, Miraculously Survives After Boom Truck Crane Collapses And Smashes Her Car
A 22-year-old woman survived a near-fatal accident after the 40-foot crane of a boom truck collapsed on the vehicle she was in on a New York City street, officials said Tuesday.
The truck was close to a building construction site at Bedford Park Boulevard in Jerome Park, Bronx, according to the fire department. Building officials said the truck was lifting construction materials onto the roof when its arm failed and came crashing down on the windshield of the woman's car, NYPost reported.
As soon as the crane crushed the car, rescue workers sprinted to save the woman, identified as Danielle Cruz. She managed to escape the freak accident with minor injuries.
Cruz was driving toward Lehman College for her class at about 10:30 a.m. and had stopped at a red light when the boom truck toppled over and hit her vehicle, NBC New York reported.
"The whole thing came down on my car, it happened like fast and slow at the same time," Cruz told the outlet. "I remember the glass shattering and hitting me and the roof of the car caving down and hitting my head."
"I tried to get out of the car and the door wasn't opening so this guy ran to the car and he like opened the door and grabbed me," she added.
Local shop owner Ali Algaheim said he was afraid for the car's driver.
"I imagined a crushed person," he told NY Daily News. "But she came right out. Thought I was going to see my first death."
Cruz was taken to a nearby hospital in a stable condition and was provided necessary medical assistance, police said.
After the incident, more than 25 workers who were present at the construction site were evacuated as a precautionary measure. Meanwhile, the fire department launched an investigation to determine the reason behind the collapse of the boom truck.
Inspectors found that the construction project of the 11-story residential building did not have proper city permits for the installation of wiring and pipes, among other code violations.
The city Buildings Department also issued a summons to the contractors over failure to safeguard public property and violating city building regulations.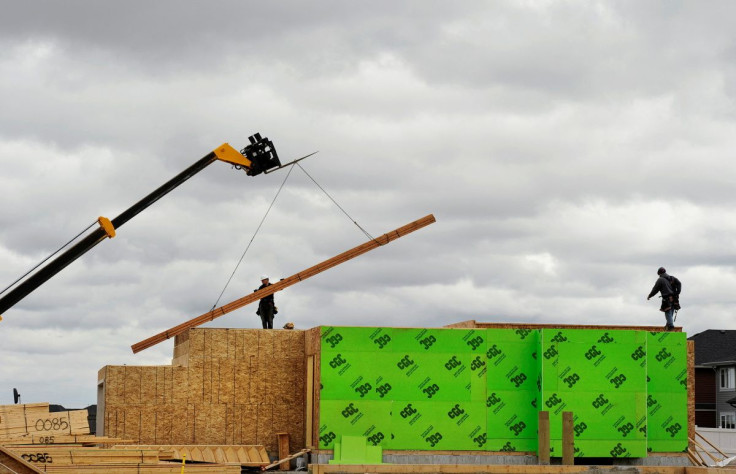 © Copyright IBTimes 2023. All rights reserved.