Woman Dies 40 Minutes After Receiving Sinovac COVID-19 Vaccine
KEY POINTS
A 75-year-old woman in Mexico passed away 40 minutes after getting vaccinated last Thursday
She received a dose of the COVID-19 vaccine made by Chinese company Sinovac
Health officials said preliminary results of the autopsy did not indicate any connection between her death and the vaccine
A 75-year-old woman in Hidalgo, Mexico, died minutes after receiving a COVID-19 vaccine, but health authorities said they did not find a link between her death and the shot administered.
Shortly after receiving a dose of the vaccine made by Chinese company Sinovac at a vaccination center in Metepec last Thursday, the woman started feeling weak and fainted when she got up to go to the washroom. She was rushed to the IMSS clinic in Metepec shortly after fainting but was declared dead on arrival.
Several newspapers in Mexico, including Milenio and Sin Embargo, reported at the time that she died 15 minutes after getting vaccinated. The federal Health Ministry, however, indicated that the 75-year-old passed away 40 minutes after inoculation, according to the latest reports.
During a coronavirus press briefing Thursday night, Mexican Deputy Health Minister Hugo López-Gatell made it clear that preliminary results of the autopsy did not indicate any connection between her death and the Sinovac vaccine. He said that the woman died of heart failure and had chronic heart disease.
"… There is no evidence that suggests that the vaccine could have contributed to the death of this person. What was found … was chronic heart disease that is closely associated with a disease called rheumatic fever," López-Gatell said. "… That's the finding now, it's not a [final] ruling."
López-Gatell stated that there is no evidence that links the application of the COVID-19 vaccines to serious illness or death among its recipients. The deputy minister then asked authorities to continue disseminating the information to avoid encouraging conspiracy theories among people or invoking fear of getting vaccinated against the coronavirus.
Around 3.8 million doses have already been administered in Mexico as of last week, Mexico News Daily reported. The majority of those who have been vaccinated are health workers and seniors.
The Mexican Health Ministry indicated that there have been about 11,439 reports of adverse reactions in people who have received COVID-19 vaccines in the nation, with a majority occurring in those who got the Pfizer-BioNTech vaccine, the most widely used among the four vaccines approved in the country. However, only 71 of these cases were considered serious.
The country has received just under 5.5 million vaccine doses, of which about 70% have been used. Come May, Mexico expects more than 100 million more vaccine doses to have arrived.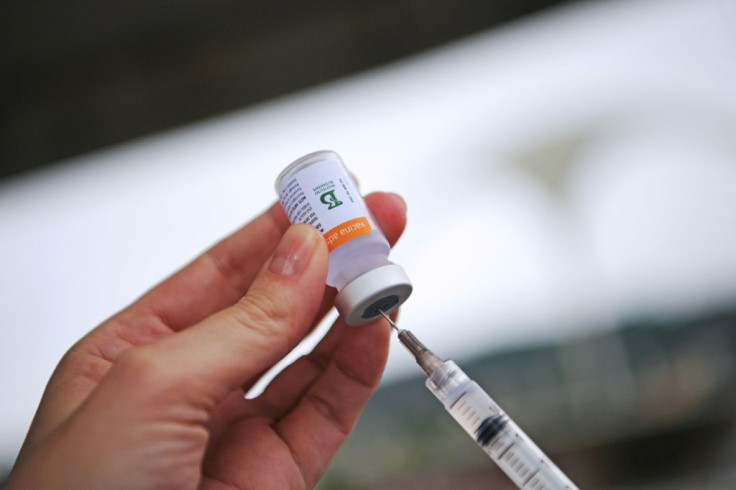 © Copyright IBTimes 2023. All rights reserved.