Woman 'Totally Incapacitated' After Third COVID Vaccine Dose: 'She Can't Eat. She Can't Walk'
In another COVID vaccine mix-up, a 95-year-old Canadian woman received three doses of the drug, causing her to be "totally incapacitated" and hospitalized.
The woman, Brenda Whalen, was administered the second dose of the COVID vaccine in late February at a Toronto retirement home. She then received a third shot two days later at the North York General Hospital, where she was admitted for a leg injury, CTV News reported.
Whalen's daughter, Gwen Cole, told the news outlet that her mother received the third dose of the vaccine when the hospital's doctors checked with the retirement home to see if Whalen had received her second dose. The retirement facility said she had not been vaccinated with the second shot at the time.
By the retirement community tried to correct its comment, informing the hospital that Whalen had received her second vaccine dose two days prior through the Michael Garron Hospital in Toronto, it was too late, CTV News said.
Both the Moderna and Pfizer COVID vaccines require two doses of the drug for full effectiveness against the virus, with inoculations spaced several weeks apart. It was immediately unclear at the time which COVID vaccine Whalen received.
While Whalen did have some side effects from the first dose of the COVID vaccine, including trouble breathing when walking, Cole told CTV that her symptoms got "progressively worse with the second and third doses" of the drug.
Whalen went from being mentally aware to "absolutely not being able to talk to her," Cole told the news outlet.
Whalen's other daughter, Cynthia Whalen, told CTV News that her mother also got increasingly confused with each dose of the COVID vaccine to the point where she became "totally incapacitated."
"She has no idea, not only that it's me … but that there's anybody there most times," she said. "She can't eat. She can't walk. I don't think I'll ever have a conversation with her again."
Cynthia admits that her mother's health was not the best before the vaccine and that she had an asymptomatic COVID-19 infection in December 2020, so the additional dose of the COVID shot and Whalen's health condition could be a coincidence.
But she said, "I'm not saying that the vaccines have put her in this, but they cannot find any reason for her to be in this state."
Doctors initially thought Whalen had a stroke and performed neurological scans, but they are categorizing her condition as flu-like symptoms, according to CTV.
This is not the first incident of a person receiving multiple doses of the COVID vaccine in a mix-up at a retirement facility. In February, a 91-year-old Ohio man, Victor Smith, nearly died after receiving two doses of the shot just hours apart on the same day, the Cinncinati Enquirer reported.
Smith received two doses of the Moderna COVID vaccine back-to-back within a four-hour timeframe instead of weeks apart as he was mistaken for another patent at the Fort Hamilton Hospital in Ohio.
Smith, who is an amputee, collapsed after the second shot and felt extremely tired. He went into "respiratory distress" and was hospitalized, where he is still recovering.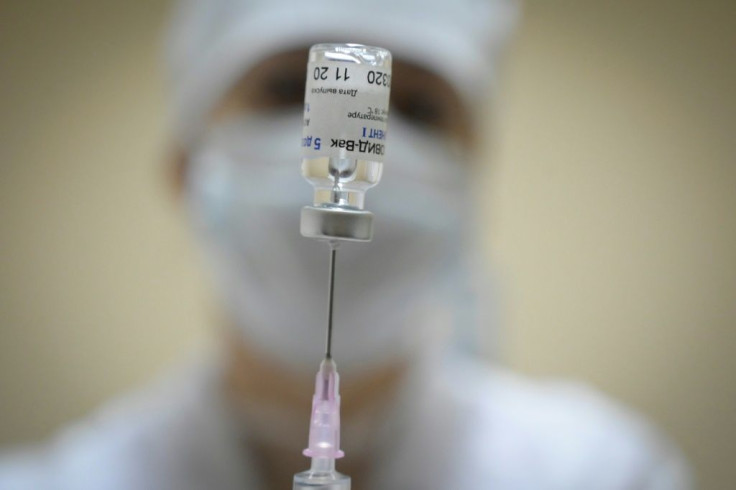 © Copyright IBTimes 2023. All rights reserved.