Woman Watches Husband's Face Burn After Oxygen Tank Explodes At Hospital, Patient Dies
In a rare incident, a patient in Tennessee died after an oxygen tank exploded inside a hospital on Thanksgiving Day, media reports said Wednesday.
Bobby Stark had been admitted to Nashville's TriStar Centennial Medical Center for a foot surgery.
The incident took place when he was in a hospital room and was being given oxygen. Suddenly, his blood pressure dropped dramatically, following which one of the nurses in the room called for a crash cart, his wife, Kathy Stark, recalled.
Immediately after that, a fire sparked and the oxygen tank exploded.
The patient's wife had to watch helplessly as her husband's face caught fire.
"I was sitting in the chair, and it blew up," Kathy Stark, the victim's wife, told WSMV4. "And you could smell the smoke, it was terrible."
Bobby's beard burned as his face caught fire. He also got burn injuries on "his chest, his hands, his head, and his back I think," Kathy said, adding she believes the incident scorched his throat and lungs, ABC affiliate WKRN reported
"I just went into shock," she said. "I'd never seen anything like that, and I said that. And they (hospital staff) said that."
Injury lawyer Brandon Bass with The Law Offices of John Day told WSMV 4 that three components can cause an oxygen explosion: fuel – like plastic tubes, oxygen itself, and a spark.
"Once it occurs, where's the oxygen? Where's the fuel going?" Bass questioned. "It's deliberately going down and into the person's lungs."
In a statement to WSMV4, HCA Healthcare, under which TriStar Centennial Medical Center falls, said: "We extend our deepest sympathies to this family for the loss of their loved one. While we cannot discuss specifics, we are reviewing the care provided to the patient and the functionality of the equipment. The death of a loved one is always very difficult, and our hearts go out to this family."
Joyce Feakes, Bobby's daughter, told local media: "They need to make sure that that doesn't happen to somebody else, so somebody else doesn't lose their husband, their best friend, their dad. And even worse, we lost him on Thanksgiving."
The victim's family is reportedly trying to hire a lawyer to bring the case before a court.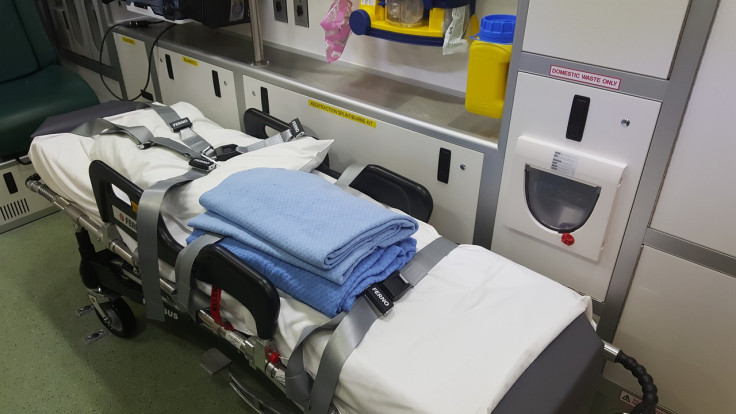 © Copyright IBTimes 2023. All rights reserved.