Woody Allen, Soon-Yi Previn Still Going Strong 20 Years After Mia Farrow Scandal [PHOTO]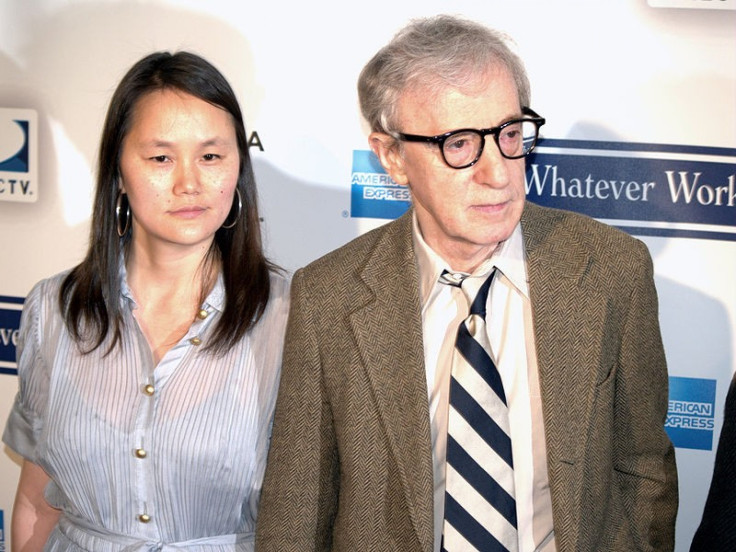 It's been 20 years since one of the biggest Hollywood scandals rocked the film industry as well as the nation. The story begins in 1980 when famed movie director Woody Allen began his odd relationship with screen actress Mia Farrow.
Allen and Farrow would adopt two children and have one biological child together. They even worked together non-stop as Allen put the actress in more than a dozen of his films. They never married and never even lived together.
"The two of us have so little in common that it always amazes us. We're always marveling on why we threw in our lot together and stayed together as long as we have," Allen said in an interview while they were together.
Allen did not adopt any of Farrow's other family, including Soon-Yi Farrow Previn, the adopted daughter of Farrow and André Previn.
While carrying on for a total of 12 years despite the oddities, it was in 1992 when Hollywood got rocked by one of the most controversial scandals in its history.
That year, Farrow found nude pictures of her daughter Soon-Yi Previn in Allen's apartment and discovered Allen, then 56, had been having a sexual relationship with 21-year-old Soon-Yi. In her autobiography, "What Falls Away," Farrow says that Allen admitted to a relationship with Soon-Yi
A long battle for the custody of their three children would follow the discovery. During the proceedings, Farrow alleged that Allen had sexually molested their adopted daughter Dylan, who was then seven years old. The judge eventually concluded that the sex abuse charges were inconclusive.
Despite the inconclusive charges, Farrow won custody of their children. Allen was denied visitation rights with Malone and could see Ronan only under supervision. Moses, who was then 14, chose not to see Allen.
Now, after two decades, Allen and Soon-Yi are still together. Married in 1997 in Venice, Italy, they went on to adopt two children of their own, Bechet, 13, and 12-year-old Manzie, whom the couple named after jazz musicians in honor of Allen's love of the genre.
Allen has continued his career as an award-winning film maker, having recently put out "Midnight in Paris," for which he won a Golden Globe for best original screenplay.
In a 2005 Vanity Fair interview, Allen told the magazine that, despite the scandal's damage to his reputation, Farrow's discovery of Allen's attraction to Soon-Yi Previn by finding nude photographs of her was "just one of the fortuitous events, one of the great pieces of luck in my life. . . It was a turning point for the better."
In 2011, Reuters quoted Allen as saying, "What was the scandal? I fell in love with this girl, married her. We have been married for almost 15 years now. There was no scandal, but people refer to it all the time as a scandal and I kind of like that in a way because when I go I would like to say I had one real juicy scandal in my life."
© Copyright IBTimes 2023. All rights reserved.
FOLLOW MORE IBT NEWS ON THE BELOW CHANNELS