'World's Happiest Countries' Are In Latin America, According To Instagram
It's official: If you lived in Brazil you'd be much happier.
Maybe it's the alluring beaches, sun-soaked cabanas and endless caipirinhas. Perhaps it's the beat of the blocos or the energy of the samba clubs. Whatever the reason, people smile for Instagram photos in Brazil more than anywhere else on the planet, according to a new study from Jetpac City Guides, the popular iPhone app that curates Instagram's big data "to help users find everything from the top bars with women wearing lipstick to coffee shops full of mustached men."
Jetpac released its "Happiness List" Thursday to coincide with the U.N.'s second-annual International Day of Happiness. To come up with the sure-to-be-controversial results, researchers first identified the most popular venues around the world based on how many Instagram users had shared photos from them. They then analyzed more than 150 million cropped and filtered pictures uploaded from those venues over the past 12 months to compare the "smile scores" of 124 countries.
"Jetpac's image processing identifies faces in photos, and then looks at those faces to see if the person is smiling or not, based on the shape of the mouth. The larger the smile, the bigger the smile score," Jetpac CEO and co-founder Julian Green explained. "Smile scores for venues, cities and countries are averages of the smile scores for each face."
By these parameters, Latin American nations overwhelmingly dominate the list. An abundance of sun and sand may have something to do with it: "We noticed one correlation around the world, which was a relationship between exposed chests and happiness," Green said. "Brazilians apparently expose a lot of chests and, from the photos, take a lot of pleasure in beaches, dancing and football."
Brazil handily topped Jetpac's list as the happiest country on the planet, followed by Nicaragua and Colombia. The Philippines was the only nation outside the Americas in the top 10 at No. 9, while Macedonia topped Europe at No. 12, South Africa topped Africa at No. 19, and Lebanon topped the Middle East at No. 25. The United States, meanwhile, came in at No. 33.
"I think the exciting thing about basing the Happiness List on data, rather than on ad hoc personal experience, is that it challenges misleading stereotypes, while confirming those rooted in some truth," Green said. "When I got a visa to Russia and the requirement was for no smiling in the photo, that set an expectation that smiling might not be as welcome there. However, it turns out while Russians aren't smiling through the day as much as the Brazilians, they're amongst the outwardly happiest of the Eastern Europeans."
Russia's neighbors in Kazakhstan are surprisingly happy, too. In fact, they ranked No. 12 on Jetpac's Happiness List, implying, as Green pointed out, that Borat "may have been on to more than he realized."
Of course, if you looked at results from the OECD's Better Life Index or the U.N.'s World Happiness Report, Kazakhstan would place close to the bottom, as would a lot of Latin American countries. Nordic nations (where bare chests are in short supply) overwhelming dominate these lists, suggesting that the world's happiest people may lie in its coldest corners.
Yet, Green believes that the results from the U.N. and OECD, which rely on surveys and indirect measures, are inherently flawed. "Measuring people's smiles may not be perfect, but could be the best way we currently have to study people's happiness," he supposed.
"The other studies tend to focus on assumed inputs to happiness such as wealth and economic growth, and favor developed Western countries. If there is one thing that looking at a world of smiles has taught us, it is to take our Grandparents' advice: Value the simple things in life."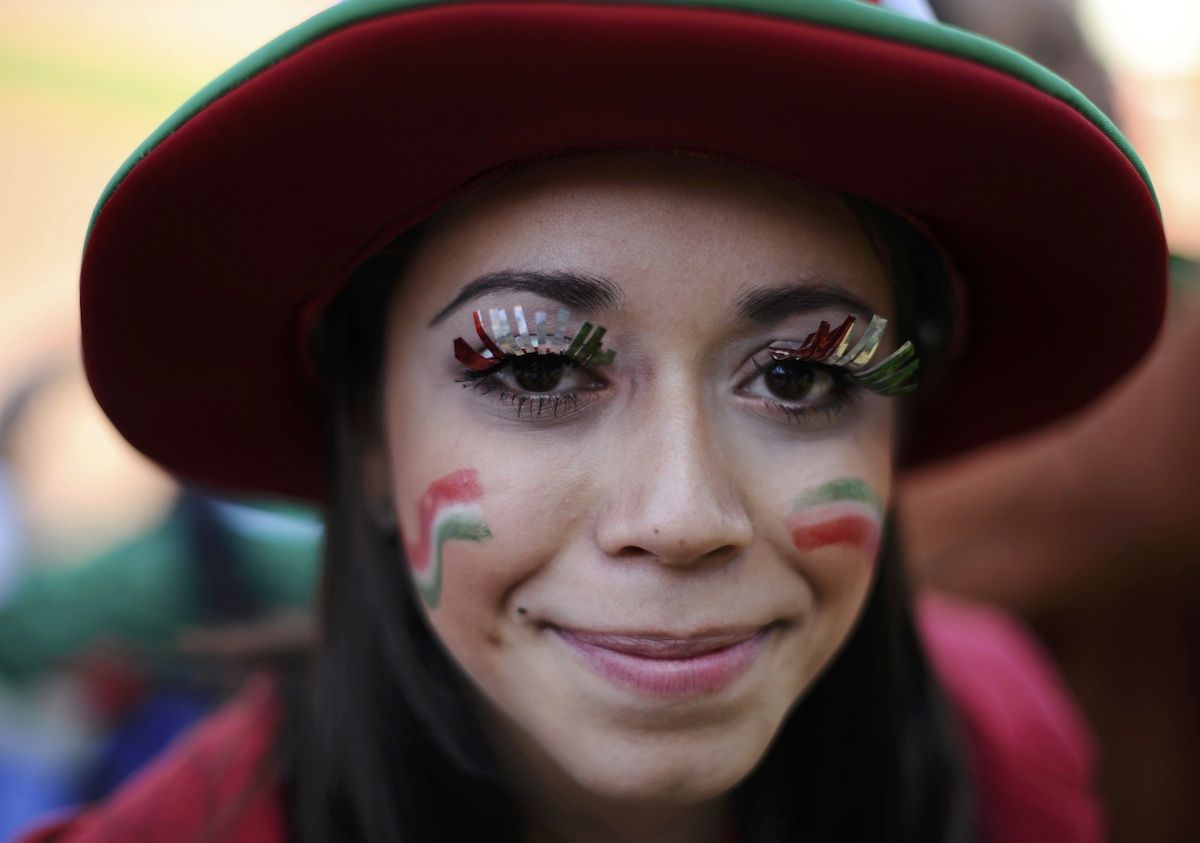 FOR FREE to continue reading
✔️ Unlock the full content of International Business Times UK for free
offer available for a limited time only
✔️ Easily manage your Newsletters subscriptions and save your favourite articles
✔️ No payment method required
Already have an account?
Log in
© Copyright IBTimes 2023. All rights reserved.