WrestleMania 33 Card Up To 12 Matches With Latest Addition To WWE 2017 PPV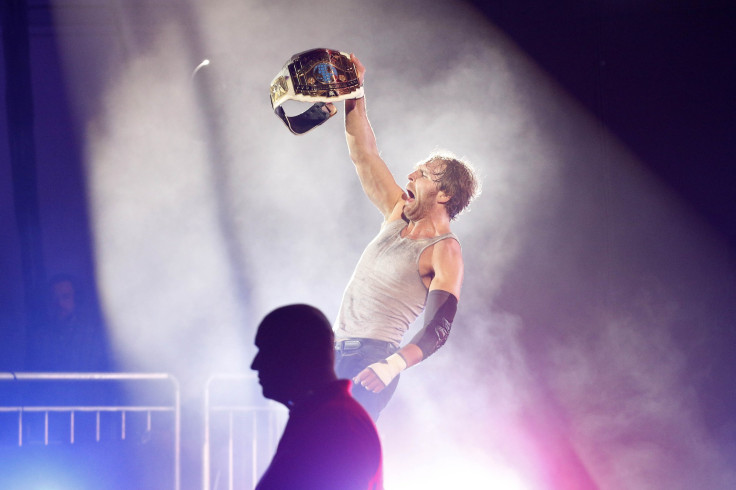 Less than two weeks away from WrestleMania 33, the number of matches officially on the card is up to 12. The latest added to the biggest WWE pay-per-view of 2017 is the Intercontinental Championship Match between Dean Ambrose and Baron Corbin.
The match joined the list Tuesday night when Ambrose accepted Corbin's challenge on "SmackDown Live." Ambrose distracted Corbin during the Lone Wolf's match with Randy Orton, causing him to get hit with an RKO and suffer the loss. Ambrose ran down to the ring and delivered a Dirty Deeds for good measure.
READ: Predicting the winner of every championship match at WrestleMania 33
The feud between Ambrose and Corbin began at Elimination Chamber on Feb. 12. After Ambrose rolled up Corbin for the first elimination in the six-man match for the WWE Championship, Corbin attacked the IC Champ. They have had multiple confrontations on "SmackDown Live" since, including an attack from Corbin in which he pinned Ambrose to the ground with a forklift.
Ambrose is a two-time IC Champion, having held the title since he beat The Miz for it on Jan. 3. Corbin has never held a championship in WWE, though his time to win a belt is probably coming soon. He made his WWE debut at WrestleMania 32, winning the Andre the Giant Memorial Battle Royal, and he's on his way to becoming one of WWE's top heels.
Ambrose has fought in one other WrestleMania singles match, losing to Brock Lesnar last year. He competed in the IC Title Match at WrestleMania 31, and he won tag team matches with The Shield at the two previous WrestleManias.
Even though there are already a dozen matches on the WrestleMania 33 card, a couple more could be added over the next week. Triple H and Seth Rollins are likely to agree to a match on "Monday Night Raw," and American Alpha could get a rematch for the SmackDown Live Tag Team Titles, which they just lost to The Usos Tuesday night.
The WWE Universal Championship Match between Goldberg and Brock Lesnar is likely to be the main event. Chris Jericho, Bray Wyatt and Neville are also among the eight champions that will defend their titles at WrestleMania 33.
The Undertaker vs. Roman Reigns and the mixed tag match pitting John Cena and Nikki Bella against The Miz and Maryse are the top non-title matches on the card.
© Copyright IBTimes 2023. All rights reserved.