Writing For Free Is Not OK: Fed-Up Writers' Guild, Freelancers Push Back Against Unpaid Gigs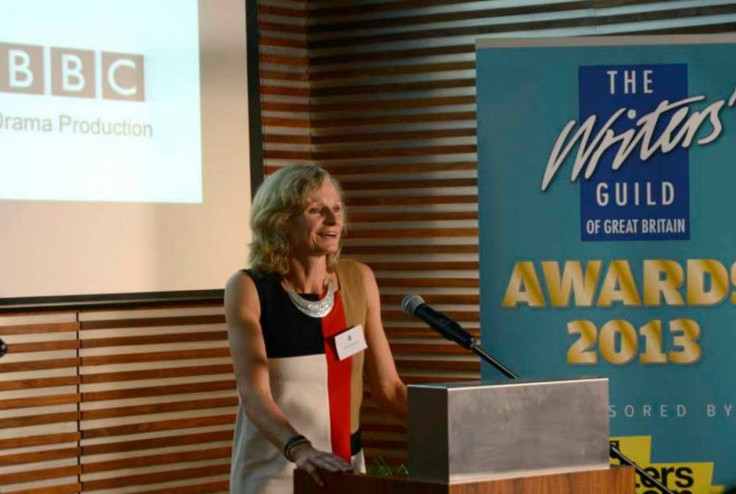 Mark Twain once said aspiring writers should be prepared to write without pay for up to three years. But in today's ever-growing Economy of Free, many struggling scribes are being asked to wait much longer -- and they're getting fed up.
As a growing number of writers and writers' advocates use the Internet to call attention to economic unfairness within their industry, the Writers' Guild of Great Britain is the latest to join the fray. In a blog post on Monday, the trade union for professional U.K. scribes announced a new campaign that it hopes will underscore the issue of writers being asked to write for no pay. The campaign, "Free Is Not an Option," is in response to what the guild calls a "disturbing increase" in the amount of work that writers -- even seasoned professionals -- are being asked to produce for no compensation:
"More and more, writers are being offered 'shopping options,' asked to do 'sweepstake pitching,' 'bake-offs,' free rewrites and 'pre-writes' -- all for no money. It is becoming the norm to ask even established writers to write a trial script before they are even considered as a writer on a long running show -- in some cases when they have previously written for that very same show."
The guild, which primarily represents writers working in television, radio, theater and film, said the trend points to a general lack of respect for writing as a profession -- one in which any given job can often entail serious time commitments and painstaking research. "No one would dream of asking a similar commitment of producers, directors, lighting technicians, camera operators, etc.," the guild wrote. "Why then, is it acceptable to expect writers to work for free? How are writers to feed their children and pay the mortgage?"
The campaign comes at a time when writers around the world are pushing back against the free economy, an encroaching issue that has similarly motivated a new generation of unpaid interns to begin demanding a fair wage for their work.
Last month, Iona Craig, a freelance journalist in Yemen, launched "Please Pay Me," an online database where freelance writers who have been stiffed for a paycheck can call out the offending media organizations. The project, Craig writes, was "born out of frustration" over not being paid by many of the numerous BBC outlets she'd conducted interviews for. The growing database contains grievances against media outlets from all over the world, with writers saying they are owed payments ranging from a few hundred to several thousand dollars. Writers can post to the database anonymously, but many are using their real names.
According to a 2010 report from the Freelancers Union, almost 80 percent of freelancers face client nonpayments at some point during their careers. Of those who struggled to collect payments in 2009, more than a third were never paid at all.
The Writers' Guild of Great Britain is asking writers (whether guild members or not) to take one of its anonymous online surveys, with the aim of gleaning a more detailed picture about which types of work writers are being asked to do for free. The surveys are open until Jan. 1, 2014.
Got a news tip? Email me. Follow me on Twitter @christopherzara.
© Copyright IBTimes 2022. All rights reserved.
FOLLOW MORE IBT NEWS ON THE BELOW CHANNELS