Wyze Noise-Cancelling Headphones Hands-on Review: Making Others Look Overpriced
This article uses affiliate links, which means if you purchase products through these links, we may earn a commission. Click here to see our
T&C
. For licensing please click
here
.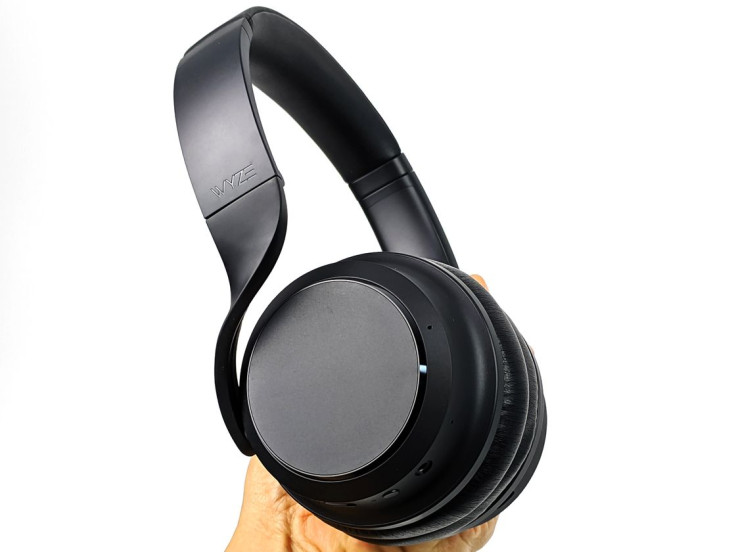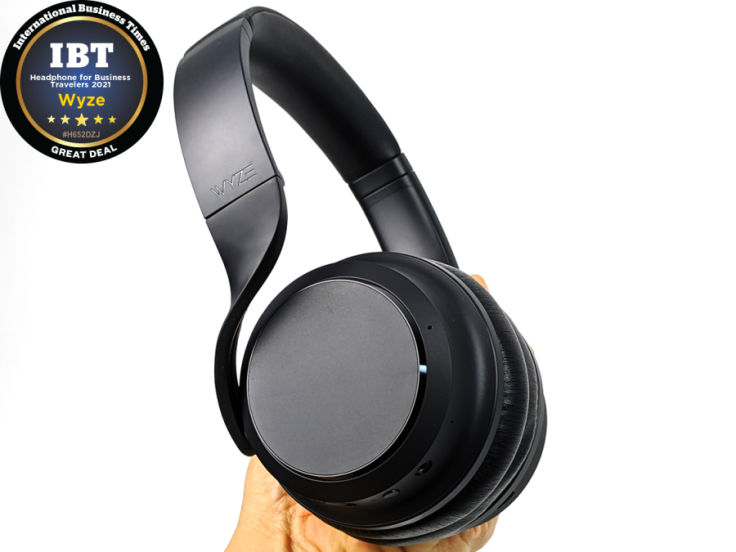 As a company that made a name for itself with quality and affordable smart home cameras, Wyze has since expanded its product line with the same philosophy. At a time when noise-cancelling headphones can come with eye-watering price tags exceeding $300 or even $500, the company formed by former Amazon employees believes you shouldn't have to pay more than $60 MSRP - a small fraction of the asking price of most headphones with similar functionalities.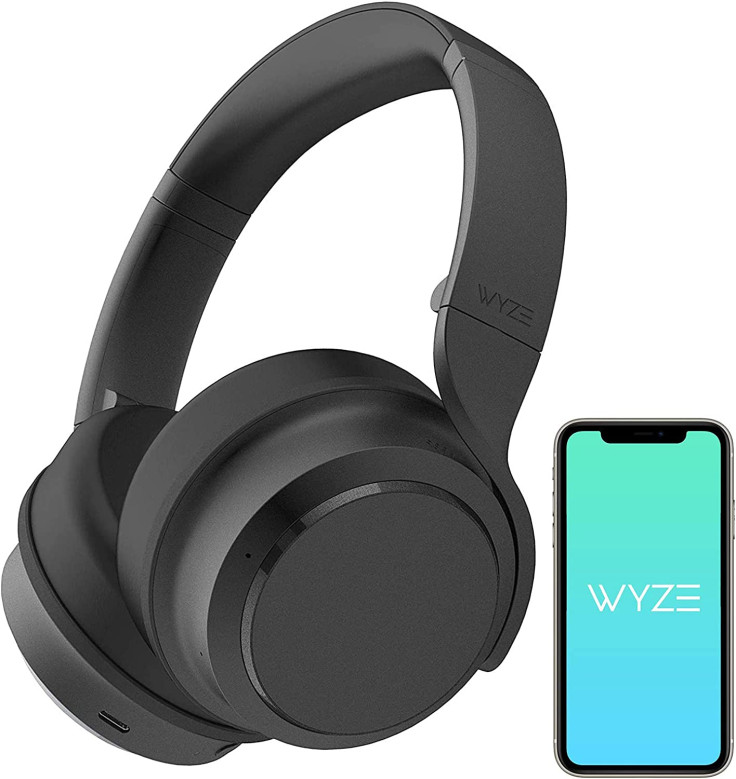 It's not that sub-$60 noise-cancelling headphones do not exist: a quick search on Amazon will yield a long list of results. However, most of these options would mean taking your chances with less reputed foreign companies and products. The Wyze headphone however is the U.S. based company's first and the only headphone in their product range so far, and it's pulling out the big guns to make a point of what can be possible at this low price point.
Can a sub-$60 Noise-Cancelling Headphone be any good in real life? We went hands-on to find out.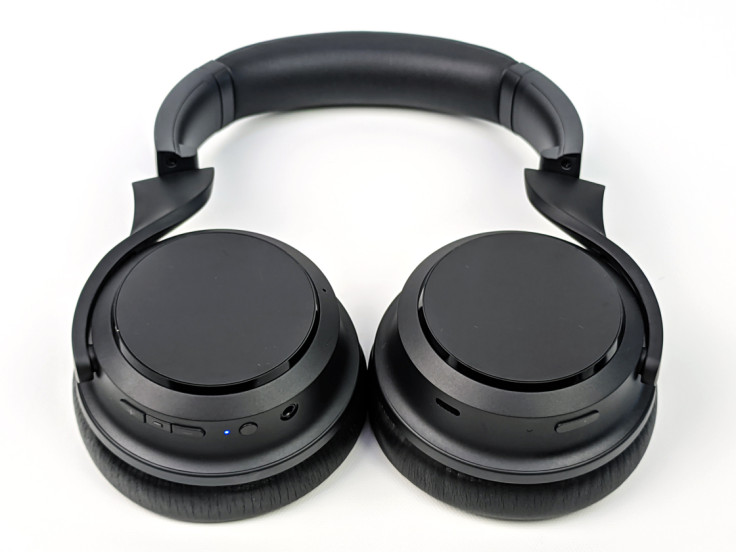 Surprisingly Well Constructed
At first glance, the Wyze headphone has an understated, monochromatic aesthetics - which is a good choice, not cheapening itself with chrome covered plastic parts like other headphones in this price range. Upon a closer look however, not only is it not cheap, it actually includes many features that you would expect on premium headphones.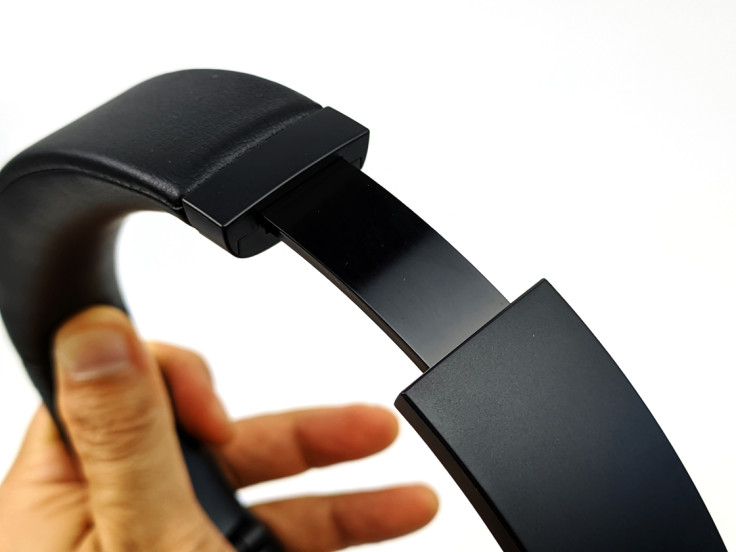 It's unique 'J' shaped earcup arms are in fact made of aluminum alloy, as well as using a stainless band in its adjustable headband, which will ensure longevity in the weakest part in any headphone. The rest of the body is constructed in good quality matte black plastic, none of it giving away the fact that these are one of the most affordable noise-cancelling headphones on the market.
The headband is foldable to allow compact storage, making the Wyze headphone ideal as a travelling headphone. There is even an included carrying bag that will give it some protection in storage and make it easy to bring its audio and charging cables along.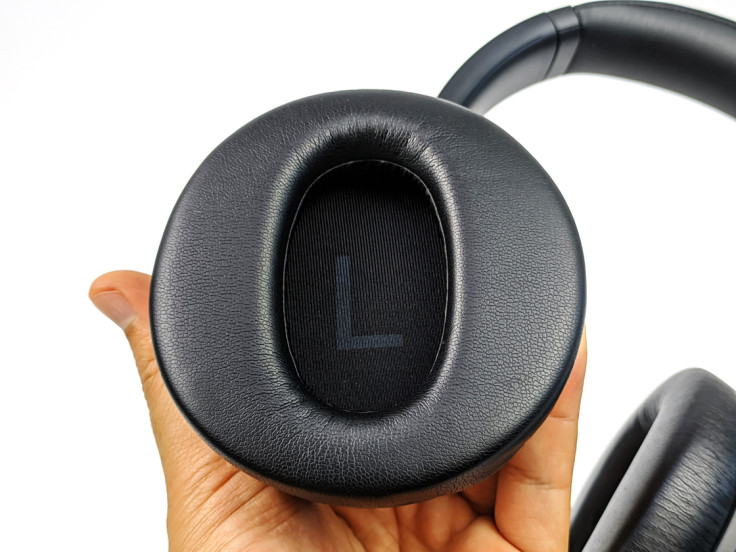 Comfortable and Noise blocking Ear Cups
The excellent build of the Wyze headphone extends to its ear cups, which though covered in PU leather is filled with very plush memory foam. The foam makes the headphone both comfortable to wear, and offer excellent passive noise blocking even without the active-noise cancelling turned on.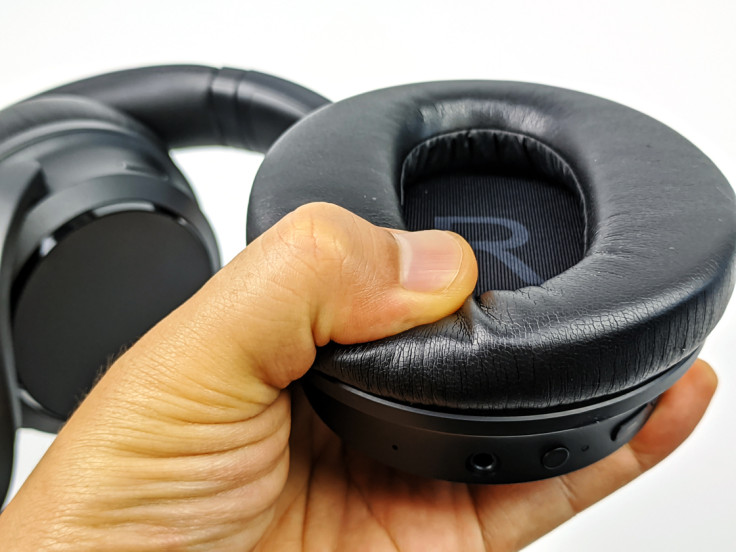 The shape of the ear cups is a tried and true elliptical cavity in a round ear cup, which reminds me of high-tier Sony headphones back in the 90's, and is a rarely seen design these days. To be honest I don't know why headphone makers don't use this shape more, as it provides more cushioning, and fully envelops my relatively larger ears to make an excellent seal.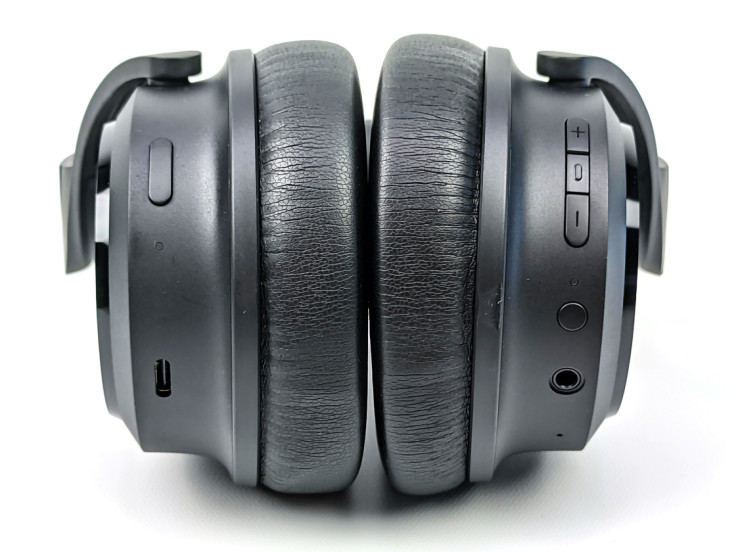 Intuitive Button Configuration
Personally it does seem more and more headphone makers agree with me that controls on the earcups should be tactile rather than capacitive and gesture based. Wyze headphones I'm happy to report are part of the tactile camp, and the controls were intuitive enough that I didn't need to refer to the instructions to figure out how they work.
It has the ANC on/off button on the left cup, while the play/pause button, volume up/down and on/off buttons are on the right. If you are like me who has an obsessive demand for devices to turn on/off quickly, you will like the Wyze headphone. Though it uses a power button and not a slide switch, you only need to press it once to turn on or off and none of that 'hold for 3 seconds' business.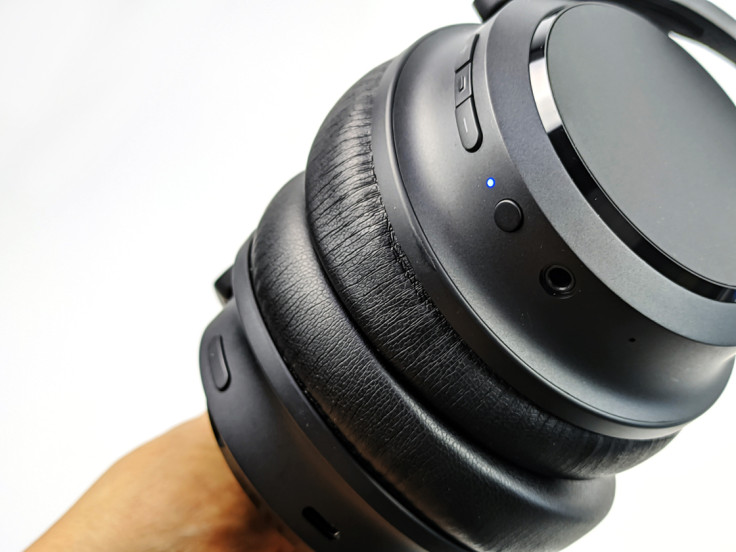 Though the main controls of the Wyze headphone is with tactile buttons, the side of the right cup is still touch enabled. Customizable with the Wyze app, the touch control can be used to enable voice assistance with a double-tap, and also to immediately switch to a temporary conversation mode by palming the surface, reducing the music volume and turning on the external microphone to pick up ambient sounds. I found the palming function to be especially useful, especially on trains and flights, when you need to hear an announcement.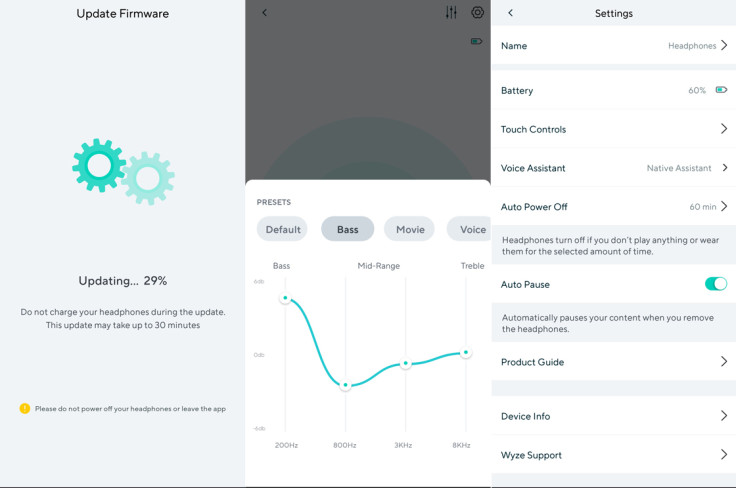 Bass-centric Sound is a Crowd Pleaser
At its price point, I did not expect sound quality that would impress audiophiles. However, Wyze did tune the 40 mm drivers with a crowd pleasing sound, with an emphasised bass and treble.
One unfortunate issue with the Wyze headphone is that its sound profile changes with the ANC mode. When the ANC is on, it sounds like going through a low pass filter, while the ambience mode has a slight high pass filter effect. Thankfully when the ANC is off, the Wyze headphone has a balanced and pleasing sound.
Wired and Multi-device Wireless Connections
The connectivity of the Wyze headphone is another area that its development team obviously put a great deal of effort into. With the included audio cable, the headphone can be used without being turned on, which means even if its 20 hour battery runs flat while on the road, you're still able to use it through a wired connection. If you prefer ANC mode, you can also power on the headphone while using the cable, and enable the noise-cancelling to block out the ambient noise while on the cable connection.
As for its Bluetooth wireless connection, the Wyze headphone is able to connect with multiple devices at the same time, allowing the user to switch between their laptop and phone seamlessly. I'm sure this will be a standard feature one day for all Bluetooth devices, but at the moment, I've only seen Jabra do it right, and it's a function that makes enough of a difference that I eventually used it exclusively in the office.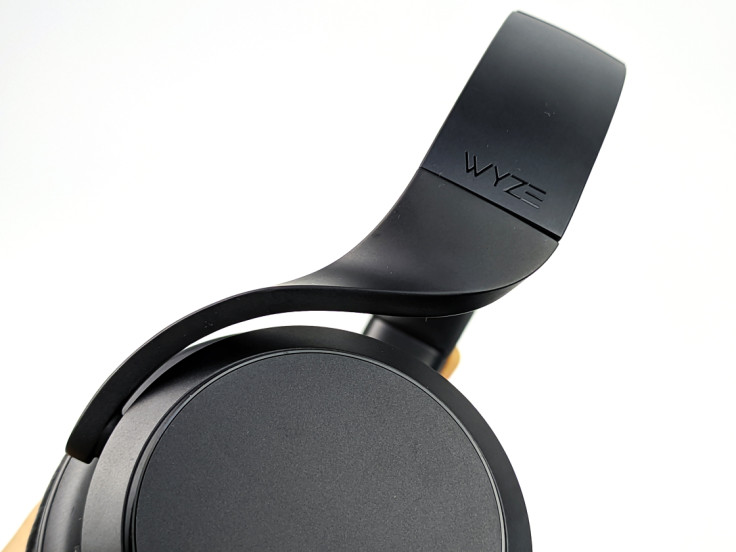 Final Verdict
Wyze headphone is another demonstration that affordable price is not synonymous with terrible products. The sub-$60 noise-cancelling headphones compromises very little in terms of build quality and features compared with other headphones on the market, which really makes you wonder what you are normally paying for.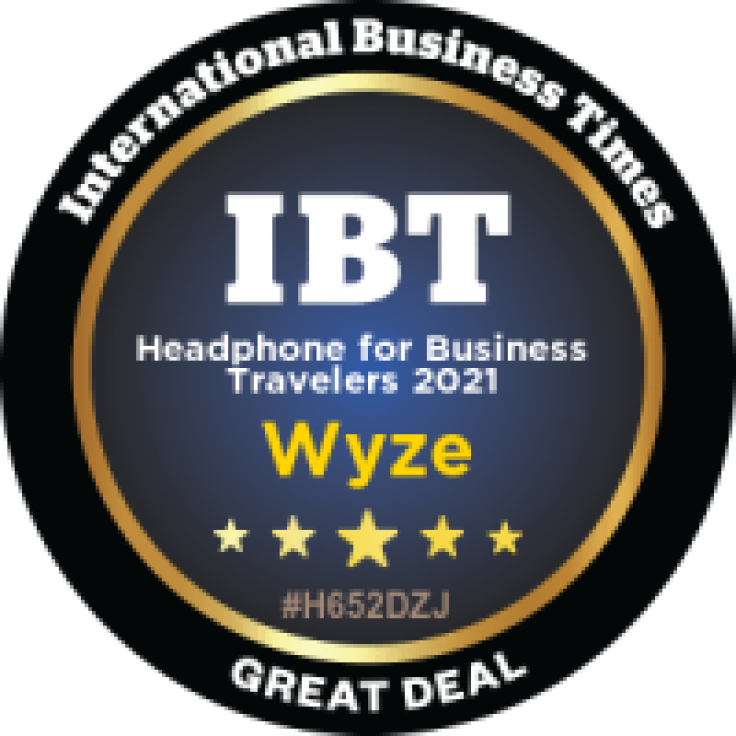 The excellent build, foldable design, the powerful ability to block out ambient noise, and its affordability makes the Wyze headphone perfect as a traveling headphone. At less than $60 you won't need to worry about having them stolen or damaging them while on the road. After reviewing them, we've decided to award the Wyze headphone a Great Deal badge. It's a business traveler's headphone that you should definitely consider.
Sam is a production engineer turned tech writer who specializes in seeking out gadgets that enhances productivity while still looking sharp. This is a contribution to an ongoing IBTimes review series on gadgets for Business Travelers.
© Copyright IBTimes 2023. All rights reserved.