Young Girls Made To Walk Naked, Beg In Ritual To Please Rain Gods
At least six young girls were made to walk naked and beg at residents' houses in a drought-hit village in India Sunday as part of a ritual to please rain gods, authorities have said.
Videos of the ritual, which was performed in a tribal village in Damoh, a district in the central Indian state of Madhya Pradesh, showed the young girls around the age of 5 walking together naked. Each of them had a wooden shaft resting on their shoulder that had a frog tied to it. A group of women chanting devotional songs followed the procession, reported news outlet Hindustan Times.
In another video, some women could be heard saying they were convinced the ritual would bring showers to their paddy crops that have been drying. "We believe that this will bring in rains," they told the person holding the camera.
The women added that as part of the ritual, the young girls had to beg at village homes to collect flour, pulses and staple food cereals during the procession. These food items would then be cooked for the community at the temple.
According to the police, they already received reports of the incident but did not get any complaints. They said the rituals had been performed with consent from the parents of the young girls.
However, a senior police officer said they were looking into it. "Police are investigating this incident. Action will be taken if it is found that girls were forced to walk naked," he said as per Outlook India.
Meanwhile, India's National Commission for Protection of Child Rights sought a report from the administration of Damoh district about the incident. Since parents were also involved and none of the villagers has so far filed a complaint about it, an awareness campaign would be launched to explain to them the futility of such practices, S Krishna Chaitanya, the district collector said.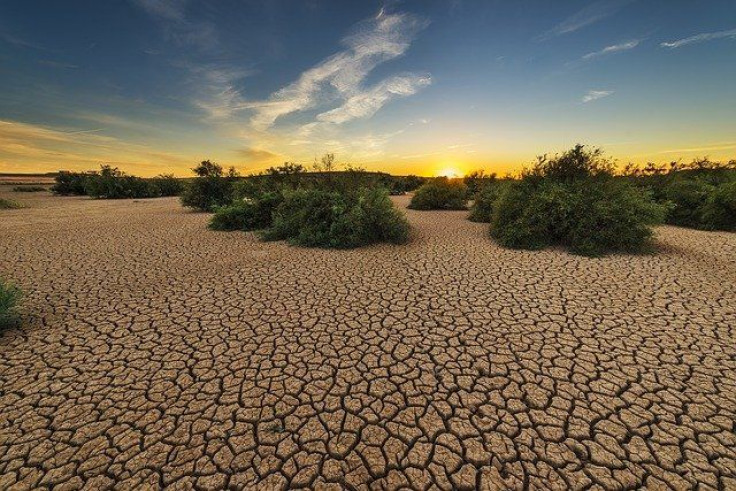 Numerous reports of superstitious rituals have been already lodged in the drought-hit state. In January, villagers from the state's Niwari district organized a wedding of canines and hosted a feast for around 800 people to please rain gods.
According to Moolchand Nayak, a resident from Puchkarguan village, different governments promised to bring them water "but to no avail," so they decided to arrange the wedding, hoping it would bring rains.
FOLLOW MORE IBT NEWS ON THE BELOW CHANNELS