YouTube Family The Nive Nulls Announce Divorce, Austin Says 'Blame Me'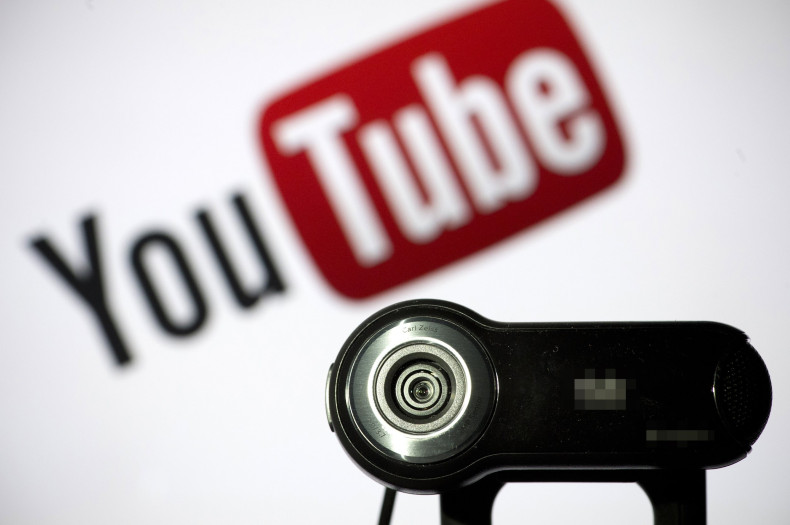 Another YouTube couple is breaking up. Austin and Brittany Null of the The Nive Nulls family on YouTube have announced they will be getting a divorce. The patriarch of the daily vlogging channel made the announcement in a solo video on Friday titled "Getting a Divorce (not clickbait)."
"I've decided that Brittany and I should separate," Austin said, confirming he was the one who initiated the divorce. "It's my decision and I do take the full blame for it."
READ: 5 Of The Craziest YouTube Cheating Scandals
Austin had nothing but kind words to say about his soon-to-be ex-wife and the mother of his three children. After calling Brittany one of the "most amazing people" he's ever met, he said it is his shortcomings that ultimately ruined the relationship.
Austin said in the early days of their romance he would hurt her with his pride and later became unfaithful. He did reveal they attended couples therapy for a year but stated that it didn't help.
"I just can't keep hurting her anymore," Austin said. "She's never doing anything wrong. It's actually annoying. I'm always messing up in life and she's always just perfect...She's just a good, amazing person and I just keeping hurting her over and over. That's kind of been the story of our entire relationship."
As for their three kids, Audriauna, Kailand and Maddox, Austin says he will continue to be in their lives and is currently seeing them 3-4 days each week. "I love my kids more than anything in the world. My kids are my life and that has been the hardest thing," he said, adding he knows the split will have "repercussions" on them.
"Every other option of like 'stay together for your kids,' 'stay together because it's what you're supposed to do,' it just does not take into account that I'm just not happy," he explained. "I know that's selfish to say and it's a weird feeling. I don't want to be that guy."
After seven years of vlogging with Brittany on their The Nive Nulls channel, Austin will be stepping away from the limelight. The vlogs will not end, however. Brittany will be taking charge and "rebranding" their content, which Austin will not participate in.
"Hopefully me being away from the channel will make it even more enjoyable for you guys," Austin said, asking viewers to support his ex on her YouTube journey.
Post-split Austin says he will be working on himself and hopes for nothing but great things for Brittany. "Brittany deserves better than me. She deserves someone that knows what they want in life and that will love her unconditionally and I don't think that's me," he said.
READ: Shay Carl's Cam Girl Wants To Start Vlogging
Austin ended the footage by revealing Brittany would be making her own video talking about the divorce soon.
"You can be mad at me, that's OK. I would just say if there's any amount of negativity towards me or hates toward me, that's totally fine, I accept that and deserve it probably," he concluded. "But just make sure when you do that you counter it with love and positivity towards Brittany."
© Copyright IBTimes 2022. All rights reserved.