Sponsored Article
10 Best Digital Picture Frames No Wi-Fi On Amazon
This article uses affiliate links, which means if you purchase products through these links, we may earn a commission. Click here to see our
T&C
. For licensing please click
here
.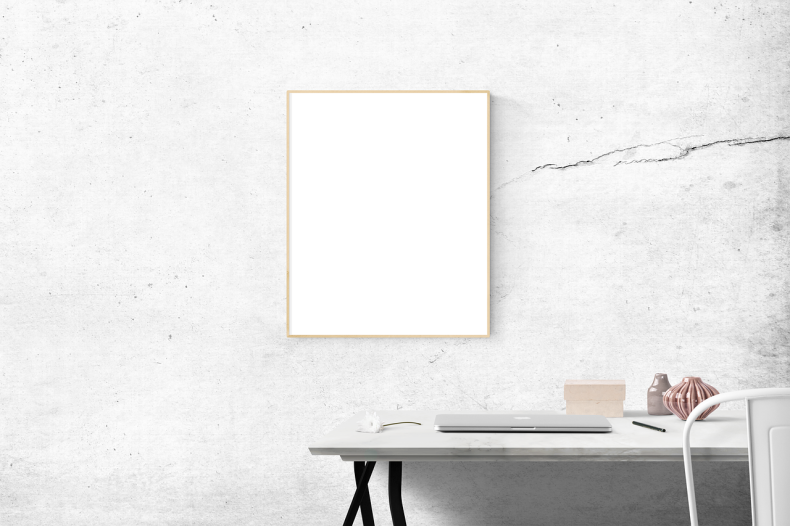 A digital picture frame allows you to have unlimited access to your best memories, as it can easily display all the photos you have. You can enjoy reminiscing with your family and friends as it produces high-quality display images without pixelation.
It's also very easy to use, as you won't need any Wi-Fi connection for the device to function. All you need is a USB or SD card, where you can store the images. Once you plug it in, it'll automatically play a slideshow.
If you're looking for a budget-friendly digital picture frame that still has high-quality features, then check out the 10 best digital picture frames with no Wi-Fi on Amazon.
10 Best Digital Picture Frames With No Wi-Fi On Amazon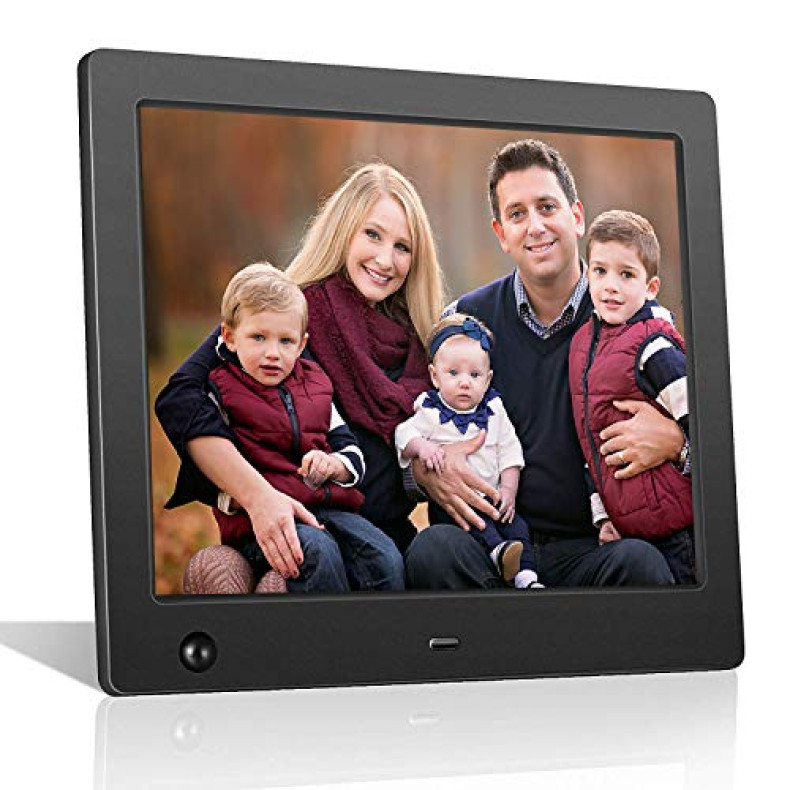 (photo from amazon.com)
Digital Picture Frame may be inexpensive, but it has a 1024x768 IPS clear display that can be viewed from a 180-degree angle. It is easy to use as it does not require any set up. If you already have a USB containing all your photos, you can just easily connect it and you're good to go.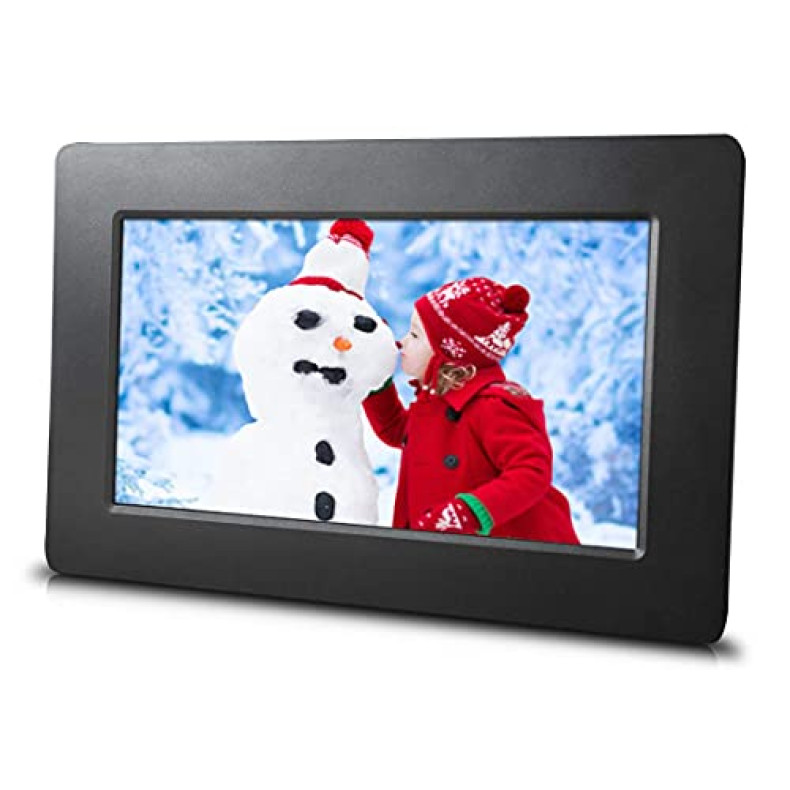 (photo from amazon.com)
The 7-inch Digital Picture Frame has an ultra-thin design that can easily fit in any space, whether on your office desk or living room shelf. It has user-friendly features to help you set up slideshows for continuous display of the photos. It has a 1024 x 600 high-definition resolution and a 16:9 screen ratio. The device can hold an SD card with a maximum of 32 GB memory.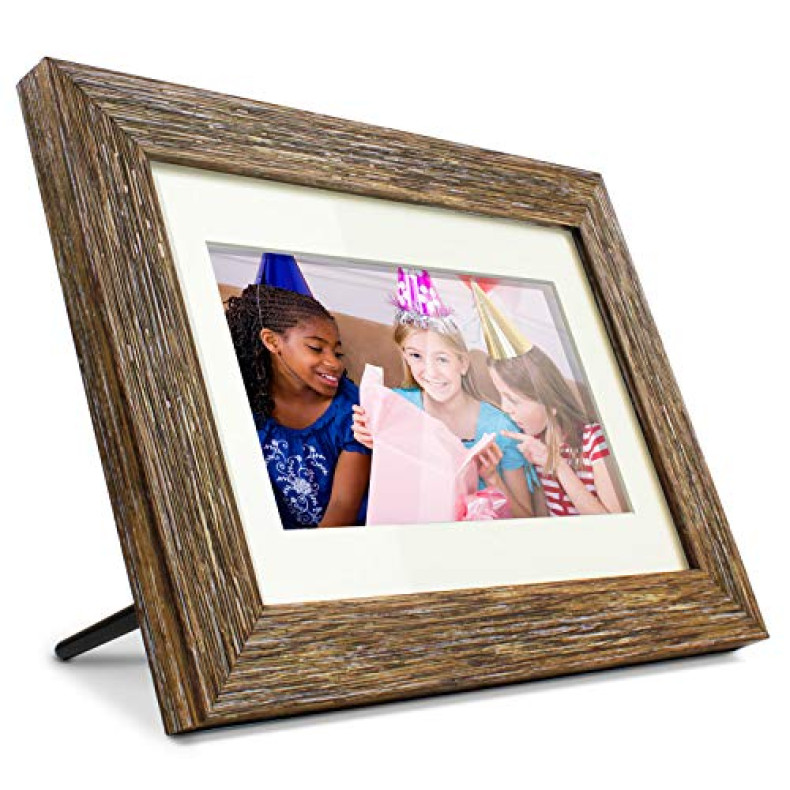 (photo from amazon.com)
Distressed Wood Digital Photo Frame has a rustic design that would suit any minimalist home interior. It's the best gift that you can give to your sentimental grandparents as it has easy-to-use features that they will surely enjoy. Once you insert the USB filled with your favorite photos, it will automatically play a slideshow.
(photo from amazon.com)
Aluratek measures 8-inches wide, hence, you'll still clearly see the images even when placed in small spaces. It has a built-in 4 GB memory but you may also add an SD card of up to 32 GB, if you want to store more photos. The frame includes control buttons for easier navigation of the settings, a clock, calendar and timer.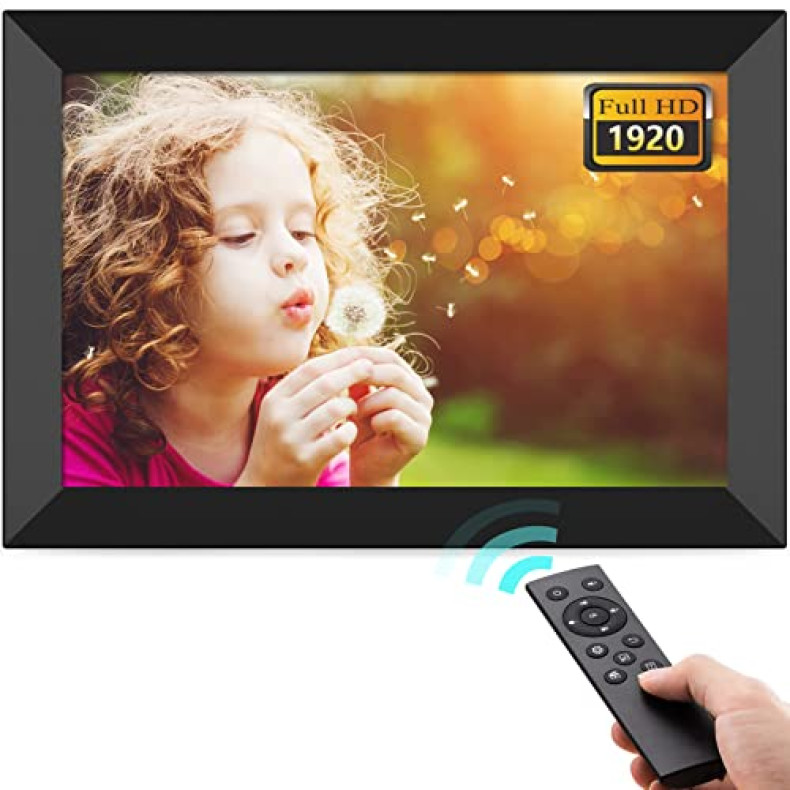 (photo from amazon.com)
Electronic Photo Frame not only displays your favorite images, but it also has a music support feature that allows you to play your favorite songs in the background. It has a remote control so you can easily backtrack on photos you want to see and customize the animation settings with seven different slideshow effects.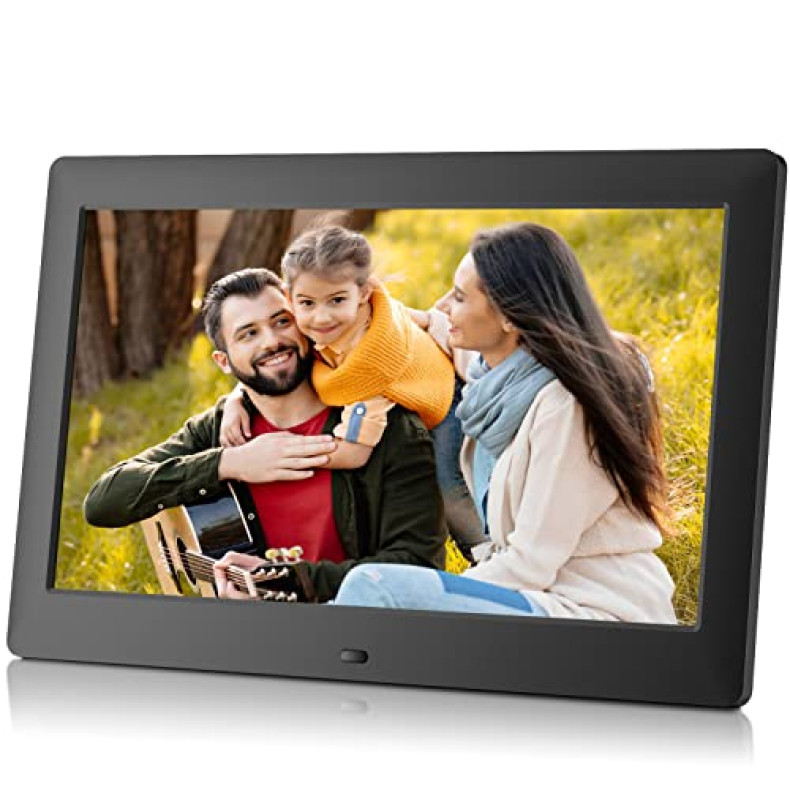 (photo from amazon.com)
Dhwazz has a full high-definition display which shows crisp, clear and vibrant images that brings your memories to life. The device is also compatible with 1080P and 720P resolution videos so you may also watch videos you've taken from family vacations or special events. It measures 10.5 inches, has a built-in speaker and an SD card slot.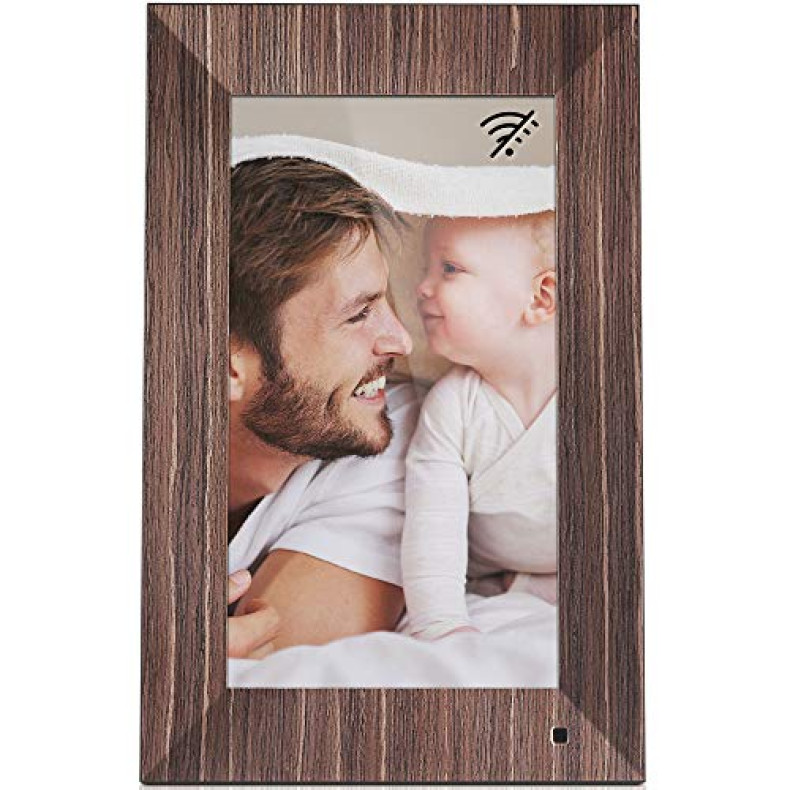 (photo from amazon.com)
NIX Lux is one of the bestselling digital picture frames in the market because of its high-quality features that are worth your money. One of its best features is the Hu-Motion Sensor, which automatically turns on and off your device, especially when it detects you have entered the room. This allows you to save on battery charge, so the device lasts longer. It includes a remote control, clock functions, a calendar and portrait or landscape mode.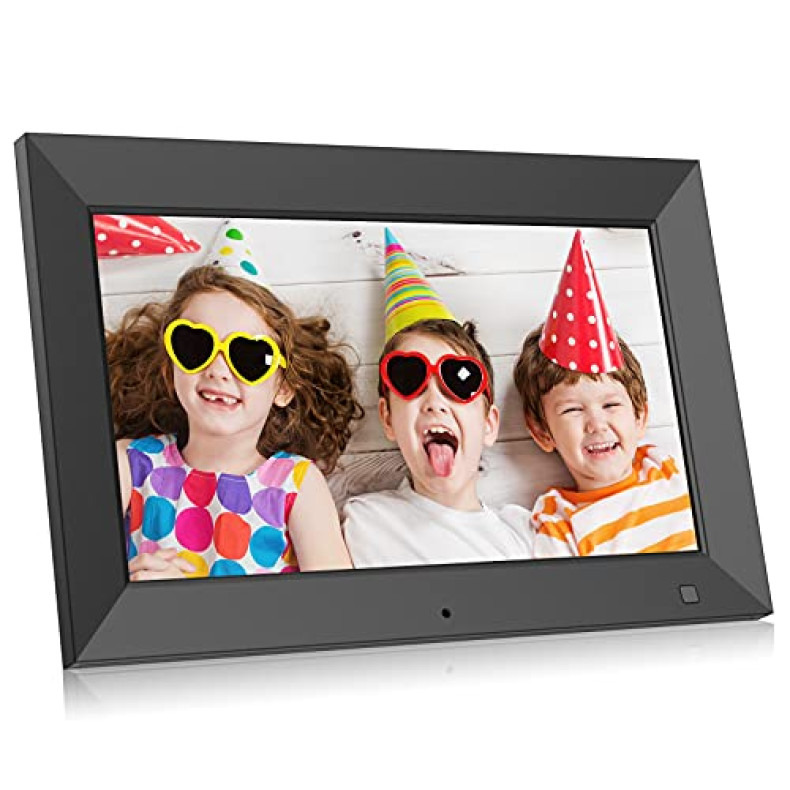 (photo from amazon.com)
BSIMB Electronic Photo Frame has a 1024 x 600 high resolution display and 10.1-inch screen size. It has multi-use functions such as an audio or video player, digital clock and a reminder calendar. This would be best displayed on your bedside table or office desk. Note that the device only supports JPEG, BMG, PNG, 1080P and 720P files.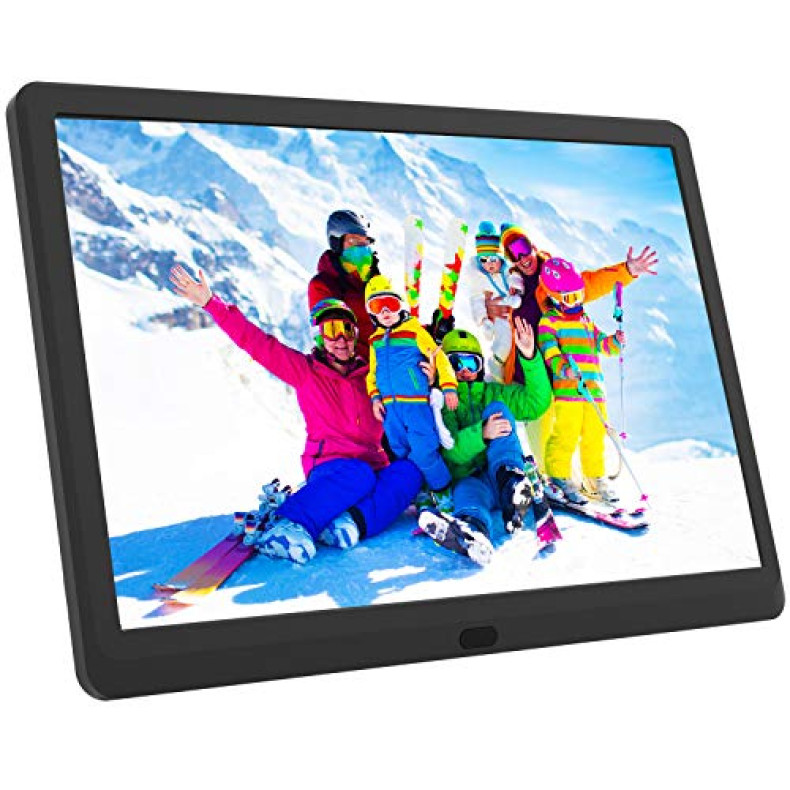 (photo from amazon.com)
Atatat Digital Photo Frame has one of the widest viewing angles, so you can clearly see even the smallest detail. It allows you to view images through a slideshow, where you can customize its transition speed, effects and put it on repeat. It also has an auto-rotate feature and audio support. It also has one of the biggest storage capacities as it can hold up to 128 GB worth of photos.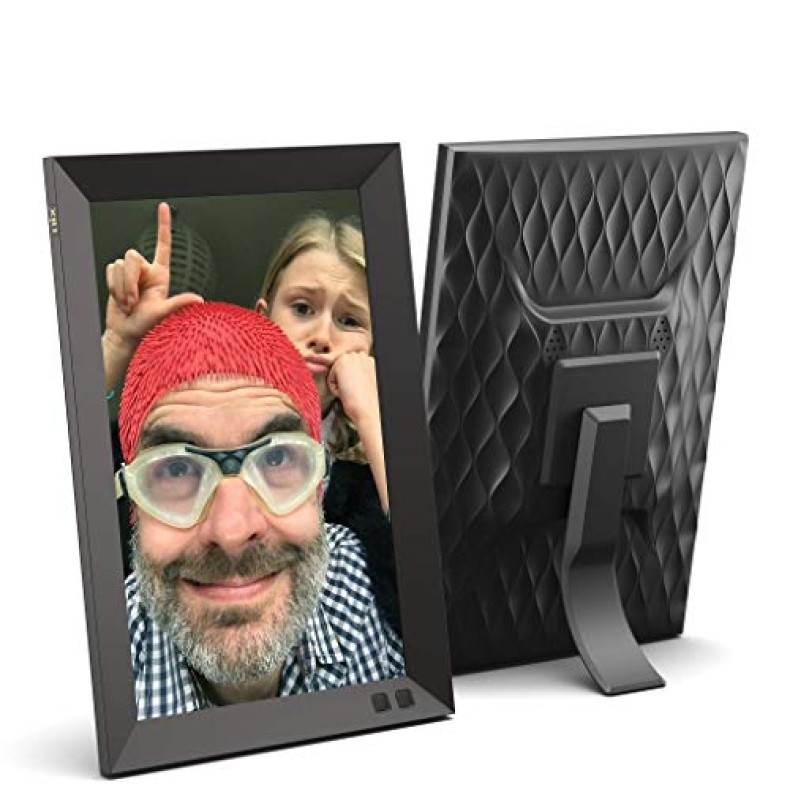 (photo from amazon.com)
NIX is part of Amazon's Choice list given its outstanding features that consumers can't get enough of. It may look like a traditional photo frame as it includes a stand but it has advanced features such as a 1280 x 800 high-definition display, an energy saving motion-detector and a magnetic remote control. The device has easy-to-use functions to help you display photos and images with ease.