10,000 Photos Of Hunter Biden Published Online; Some Showed Him Naked With Women, Drug Paraphernalia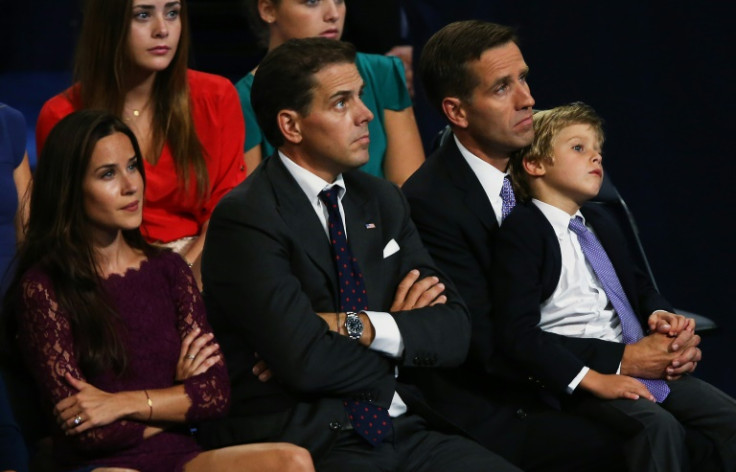 KEY POINTS
Hunter was seen standing alongside a tattooed woman wearing lingerie in one of the photos
Another photo appeared to show Hunter engaged in sexual intercourse with a woman
The photos are believed to have come from Hunter's abandoned laptop
Thousands of never-before-seen photos purportedly showing President Joe Biden's son Hunter naked with women have appeared online.
The photos, which appeared to be taken between 2008 and 2019, were published on BidenLaptopMedia.com last week. The photos are believed to be extracted from a laptop that Hunter allegedly abandoned at a computer repair shop in Delaware.
Multiple images in the catalog, featuring nearly 10,000 images, allegedly showed the First Son naked with other women in a hotel room while surrounded by drug paraphernalia. In one of the photos, Hunter was also seen standing alongside a tattooed woman wearing lingerie.
Other photos appeared to show Hunter engaged in sexual intercourse. It is unclear who the women in the photos are.
Many of the photos posted on the website also contained geographic markers that showed where the images were taken. Many of the photos were allegedly taken in Cabo San Lucas, Kosovo, the Dominican Republic, China, London, Paris and Belgrade, per the New York Post.
Not all photos released online were risque. Some images showed Hunter's dad Joe and stepmother Jill wearing matching blue button-down shirts. Another photo showed a younger Joe and Jill alongside their late son Beau — who died in 2015 due to glioblastoma at the age of 46. Accompanying them were Hunter and his sister Ashley.
Other images also showed sensitive information, including credit card numbers. These were redacted by the project. Several photos were also unreleased, including alleged explicit photos showing Hunter's lover Hallie Biden, who had also been the widow of Beau.
The International Business Times could not independently confirm the authenticity of the photos and whether it is indeed the First Son who is shown in them.
The trove of photos comes as Hunter is the subject of ongoing investigations into his overseas business affairs and other crimes, including tax fraud and lying during a gun purchase.
The photos also come after Sen. Chuck Grassley, R-Iowa, on Monday said a Burisma executive claimed he paid Joe and Hunter $5 million each to help him deal with a number of issues, including an investigation into the company.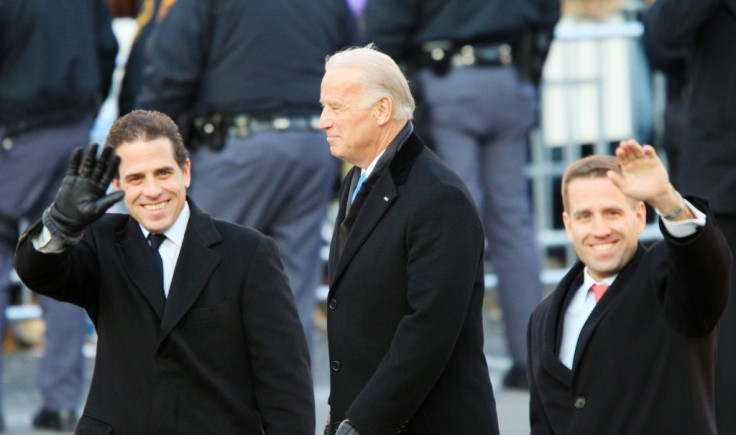 © Copyright IBTimes 2023. All rights reserved.