28-Year-Old Woman Poses As 17-Year-Old, Attends School 'To Learn English'
A 28-year-old woman allegedly masqueraded as a 17-year-old teenager and attended a Louisiana high school during the 2022-2023 school year.
Martha Gutierrez-Serrano and her 46-year-old mother, Marta Elizeth Serrano-Alvarado, are facing charges for using fake documents to have the adult woman enroll in the Hahnville High School in Boutte.
Police busted Gutierrez-Serrano after receiving a tip from the school administration about a student enrolled as a 17-year-old teenager but possibly aged in her mid-20s, reported the New York Post.
"On Monday, May 29, 2023, detectives were notified by officials with the St. Charles Parish Public Schools of a possible adult attending Hahnville High School in Boutte, LA during the 2022-2023 school year," the St. Charles Parish Sheriff's Office said in a statement. "School Administration received a tip that a female student, who was on record as being 17 years old, was in fact an adult possibly in her mid 20's."
The school administration had conducted an internal investigation before informing authorities.
Deputies learned that Serrano-Alvarado enrolled her adult daughter in the high school using a fraudulent passport and birth certificate. The mother and daughter were arrested Tuesday. They could each face up to five years in prison and thousands of dollars in fines.
"Detectives with the St. Charles Parish Sheriff's Office arrested 46-year-old Marta Elizeth Serrano-Alvarado and her daughter, 28-year-old Martha Jessenia Gutierrez-Serrano," the sheriff's office wrote. " ... Serrano-Alvarado and Gutierrez-Serrano are both charged with one count each of LA RS 14:132 - Injuring Public Records."
Sheriff Greg Champagne said the arrested mother and daughter are from Honduras. He added that the duo had no malicious intent and carried out the plot so that Gutierrez-Serrano could learn English.
"She wanted to learn English. She wanted to become proficient in the English language," Champagne said, as quoted by AP News. "There was no nefarious reason behind this."
Gutierrez-Serrano had no disciplinary issues and did not take part in any extracurricular activities during her time in the school. Champagne said the woman could have enrolled in other English-learning programs instead of falsifying government records, which was "bad judgment."
"There is no current evidence of any other criminal activity or inappropriate conduct" by the mother and daughter, he noted.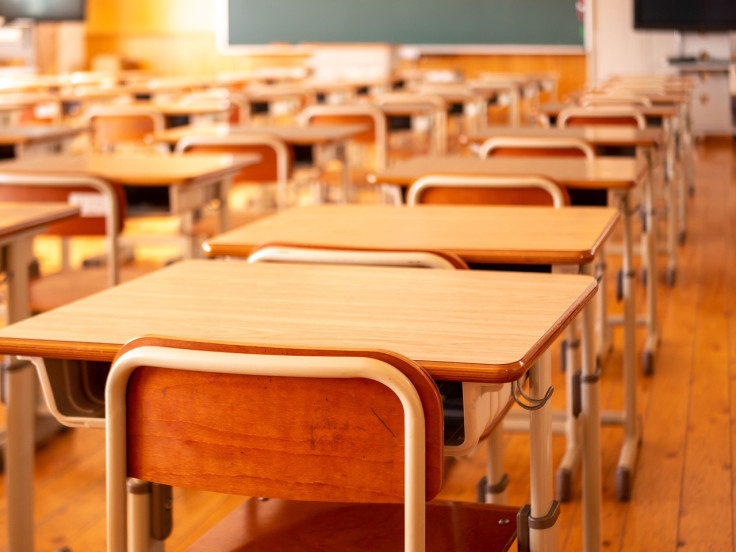 © Copyright IBTimes 2023. All rights reserved.