5 Kanye West Controversies In 2022 That Took The Internet By Storm [List]
Kanye West has attracted controversies throughout his career by voicing his unfiltered thoughts. However, his problematic antics on social media and hair-raising statements this year especially have landed him in troubled waters. Here's a look at the top five times Ye stirred up controversy this year.
Bullying Pete Davidson online
After filing for divorce in February 2021, the 45-year-old rapper's now ex-wife, Kim Kardashian started dating comedian Pete Davidson a few months later in October. Their relationship didn't go down well with West as he shared numerous social media posts verbally attacking the former SNL writer in mid-February.
In a series of now-deleted posts on Instagram, West bullied Davidson online by referring to him as "Skete" and described as "garbage," "trash" and a "d–khead."
Furthermore, the rapper announced in a since-deleted post on Instagram that he won't feature rapper Kid Cudi, 38, on his music album, "Donda 2" because he was friends with Davidson.
'Donda 2' Release
West announced that his new album, "Donda 2" will be released only on an audio remix device, Stem Player, which costs $200. This handheld device allows users to isolate and recombine song parts. Due to this announcement, Apple called off the $2 million deal with the rapper to stream on their platform. Moreover, some fans were also disappointed because of the album's exclusivity.
'White Lives Matter'
West once again came under fire for wearing a "White Lives Matter" shirt at the Paris Fashion Week in October earlier this year, and netizens found the rapper's stance on a culturally sensitive issue "disgusting."
The rapper was widely criticized for potentially fueling hate against the civil rights movement Black Lives Matter, which started in 2013 to highlight the discrimination and racial inequality faced by people of color in society.
Antisemitic comments
The troubled rapper made antisemitic remarks on Twitter last month, which has been deleted by the platform later as they violated the website's policies. A Twitter user shared a screenshot of the tweet.
Since this tweet, the rapper received a major backlash on social media. Not only netizens but celebrities like Comedian Sarah Silverman and singer John Legend also spoke out against the rapper. Los Angeles' Holocaust Museum invited the rapper to visit them to learn how such hateful tweets can be dangerous to society.
While many opined that he took it too far this time, West proved yet again that he was far from done.
Praising Hitler and the Nazis
During an interview with "Infowars," the rapper praised Hitler and Nazis on Thursday. "The Jewish media has made us feel like the Nazis and Hitler have never offered anything of value to the world," Ye said at one point during the interview, NBC News reported. "I see good things about Hitler, also."
A Twitter user shared a clip from the interview:
Since the interview was released, the rapper is once again getting slammed on social media.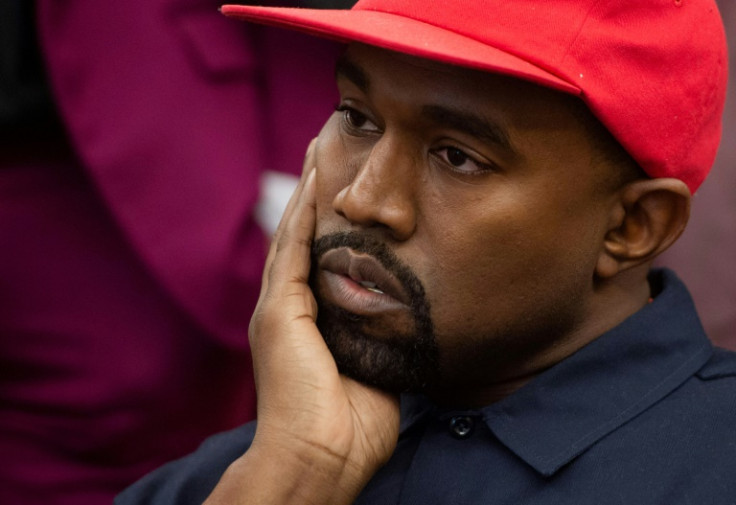 © Copyright IBTimes 2023. All rights reserved.
FOLLOW MORE IBT NEWS ON THE BELOW CHANNELS