Adnan Syed Hearing: What To Expect At 'Serial' Wednesday Court Appearance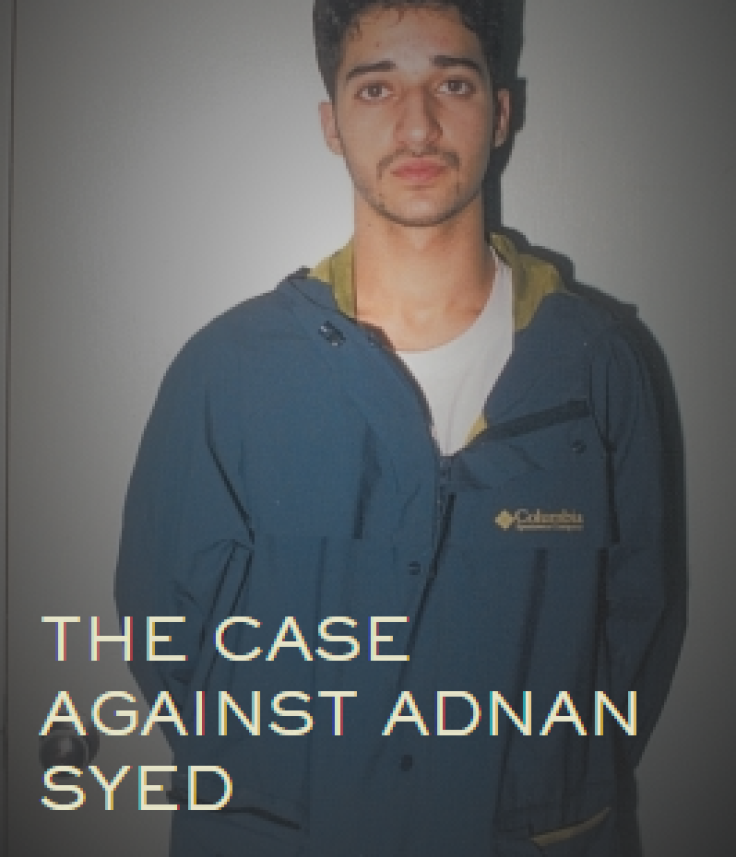 Adnan Syed, currently serving a life sentence for the murder of his ex-girlfriend Hae Min Lee — a case that was re-examined a little more than a year ago in the popular podcast "Serial" — is expected back in court Wednesday to ask for a new trial, the Baltimore Sun reported.
Wednesday's hearing will be the first time since "Serial" debuted that he asks for a new trial, last being denied a new trial in 2012. Syed was sentenced to life in prison in 2000 after Lee's body was found in early 1999, the Baltimore Sun earlier reported.
In what is expected to be a packed courtroom, onlookers can expect Syed's defense team to argue for a new trial on two primary grounds. They are arguing that cell tower data used against Syed in his original trial was misleading and shouldn't have been entered as evidence. They are also saying testimony from an alibi witness that never appeared at the original trial will make a difference, the Guardian reported.
The alibi in question is a former classmate of Syed, Asia McClain, who is expected to testify during Wednesday's hearing, the Associated Press reported. McClain has said that on the same day Lee was killed, she saw Syed in a library.
She has also said that while Syed was awaiting trial, she wrote him in jail saying his attorney at the time, Cristina Gutierrez, should contact her. Gutierrez never made contact with McClain, and was later disbarred in connection with other cases, and has since died.
While Syed's defense is set to argue he had ineffective counsel, the Maryland attorney general's office is expected to call expert witness William R. "Billy" Martin, a high-profile defense attorney, to dispute those claims, the Sun reported. Another expert witness is also expected to dispute the claims made by the defense about cell tower evidence.
The appeal hearing is expected to last three days. Many fans of "Serial" have delved into the specifics of the case, after the podcast and its creator Sarah Koenig raised questions over the prosecutor's tactics and Syed's defense.
© Copyright IBTimes 2023. All rights reserved.
FOLLOW MORE IBT NEWS ON THE BELOW CHANNELS