AFC Playoff Scenarios Week 17: Houston Texans, Denver Broncos, New England Patriots, Baltimore Ravens Decide First Round Match Ups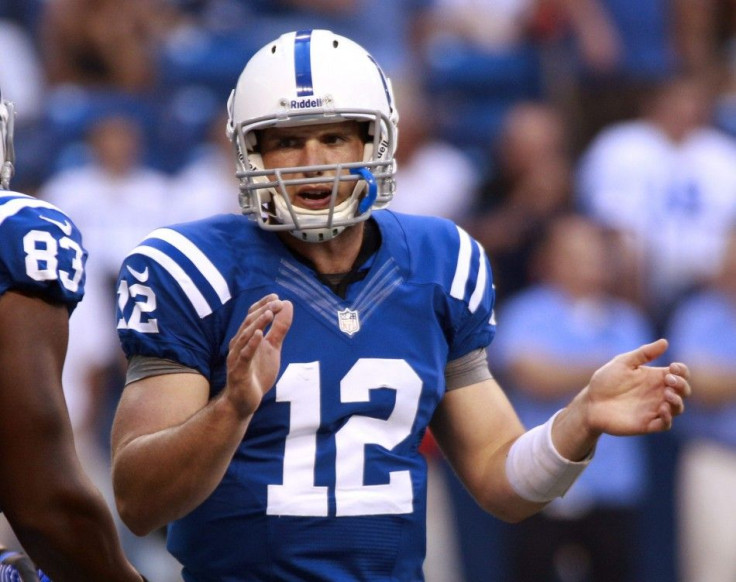 Just because each AFC playoff spot has been decided, doesn't mean Week 17 has no meaning.
Home field advantage and first-round byes are still at stake for the Houston Texans and the Denver Broncos. A Houston win over the Indianapolis Colts seals the No. 1 seed and two possible home games. But should the Texans lose and the Broncos defeat the Kansas City Chiefs, Denver would host two contests at Sports Authority Field at Mile High. Still Houston can slip no lower than the No. 2 even if they lose.
The New England Patriots can also move up to the top spot with a win, but need both Denver and Houston lose to knot all three at 12-4. New England beat both teams during the regular season, and thus holds the head-to-head tiebreaker.
Then there's the Baltimore Ravens, who could slide into the No. 3 seed if New England loses. Baltimore kicker Justin Tucker's game-winning field goal in Week Three of the Ravens 31-30 victory over the Patriots gives them the edge.
While their playoff spot is solidified, the Colts could spoil Houston's play for home field. The Texans running game dominated Indianapolis in Week 15, but Andrew Luck has lived up to the hype and is capable of bringing Houston back to earth.
The Colts could bump the Texans out of the No. 1 seed, but can't directly affect their first-round matchup. At No. 5, Indianapolis will play the No. 4 seed, which will either be New England or Baltimore.
The Cincinnati Bengals hold the AFC's final postseason berth, and can technically determine where they travel for the first round. By beating Baltimore, and with a New England win, the Bengals would travel to New England. However, a loss to the Ravens and a loss by New England, sets up their third matchup with Baltimore this season.
The Bengals can also play Denver, should the Broncos and Ravens lose and the Patriots win.
© Copyright IBTimes 2023. All rights reserved.