'American Horror Story' Season 4 Spoilers: Episode 6 Synopsis Released Online; What Will Happen In 'Bullseye'? [VIDEO]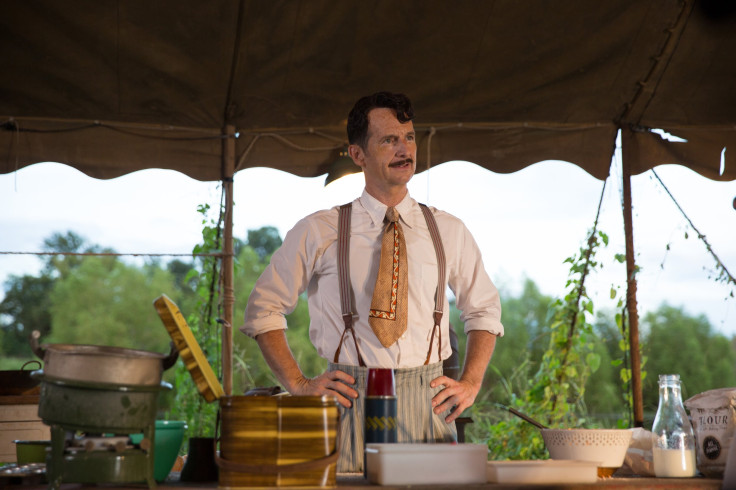 No one is safe on "American Horror Story: Freak Show." While the FX miniseries managed to go a week without killing any of its main characters, the lucky streak for the freaks can't be guaranteed when episode 6, "Bullseye," airs next Wednesday.
When we last left off in episode 5, "Pink Cupcakes," Elsa (Jessica Lange) had dropped off Bette and Dot (Sarah Paulson) at the Motts household. Jealous of the attention that the Tattler twins were receiving from the crowds and "talent scout" Stanley (Denis O'Hare), Elsa decided to take Gloria (Frances Conroy) up on her offer to buy them for her son, Dandy (Finn Wittrock). With Bette and Dot out of the freak show lineup, the synopsis for episode 6 teases that Elsa will introduce a "dangerous new act." But who or what is the "dangerous new act"? It's possible that Elsa could have recruited a new freak … or is making some of her other performers shift roles.
Fans will have to wait and see what Elsa has in store for "her monsters," but that won't be the only big reveal in "Bullseye." Episode 6 will explore Paul the Illustrated Seal (Matt Fraser) as he "indulges in a secret romance." Could his love interest be a fellow freak? Or will "American Horror Story" introduce a local Jupiter resident?
The big story line to follow in episode 6 will be that of con artists Stanley and Maggie (Emma Roberts). The pair's plan to kill members of the freak show and sell their remains to the American Morbidity Museum was exposed in episode 5. Stanley "dreamed" of profiting off of Paul the Illustrated Seal and the Tattler twins, but he'll be encouraging Maggie to go after another freak in "Bullseye" – Jimmy (Evan Peters). According to the synopsis, Stanley will put the "pressure on Maggie to murder Jimmy." But is it because Jimmy is catching on to Stanley's master plan? Or is it because Stanley wants to sell Jimmy's "lobster hands" for cash?
Episode 6 of "American Horror Story" Season 4 will air on FX on Wednesday, Nov. 12, at 10 p.m. EST. Tweet your thoughts on "Bullseye" to @AmandaTVScoop.
© Copyright IBTimes 2023. All rights reserved.