Angela Atwood & Logan Mcfarland: 'Modern-Day Bonnie & Clyde' Arrested in Nevada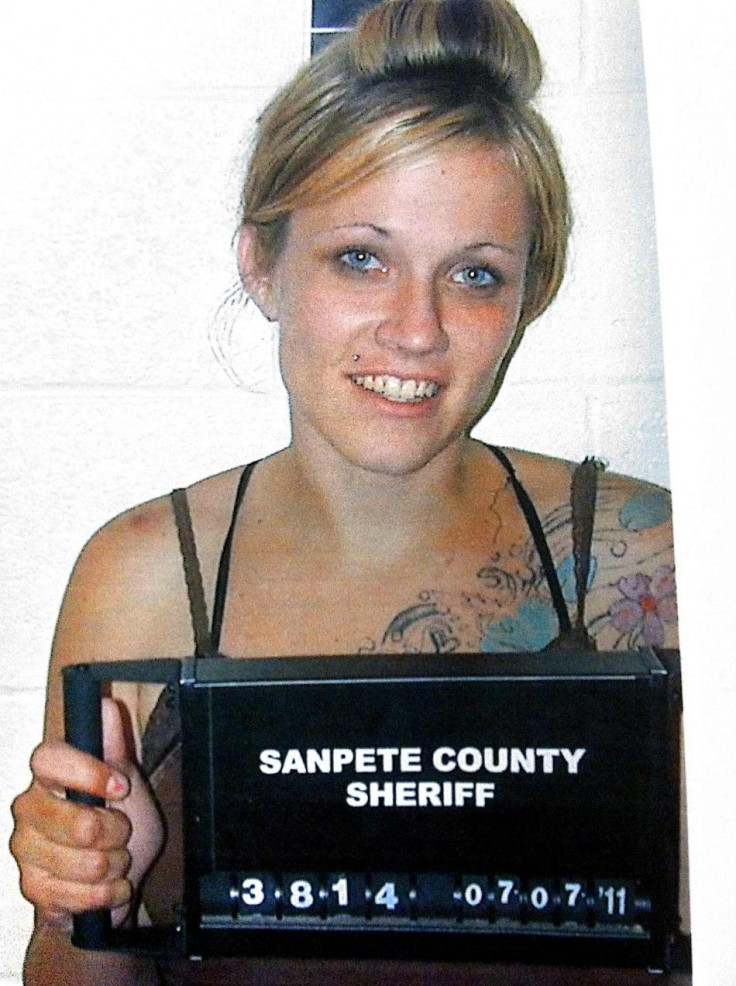 Angela Atwood and Logan McFarland's four-day crime spree finally came to an end Tuesday when the modern-day Bonnie and Clyde turned themselves in outside a Nevada casino.
We give up, the blonde tattooed bandit and her boyfriend told officers. Police arrested McFarland, 24, and Atwood, 25 for killing an elderly Utah couple, out-driving Nevada police in a stolen car, and shooting a woman while attempting to carjack her, according to The Associated Press and ABC News.
A sharp-eyed rancher and county commissioner, Demar Dahl, spotted the two while he was watching his cattle herd from the air. He told The Associated Press he had a feeling the suspect would be in the area.
We flew and looked, and sure enough we found them, Dahl said. It was just lucky we found them.
Nevada Highway Patrol Trooper Jim Stewart said the Utah-natives were pretty calm when they surrendered a few miles south of Oasis, Nev.
The chase began when a man and a woman tried to carjack another woman in a parking lot of a West Wendover, Nev. Casino. She was shot in the head while fighting back, but managed to make it to a police station. She is hospitalized in critical condition but is expected to survive.
After that botched carjacking, the suspects stole an idle car outside a hotel 50 miles away. Police chased the speeding couple, reaching speeds of nearly 100 mph on Interstate 80, for 50 miles before they disappeared on a dirt road. That was the last time authorities saw the criminal couple before McFarland and Atwood were arrested.
Nevada Police found items in a car abandoned by the suspects, which led them to the Utah home of Leroy and Dorothy Fullwood, ages 70 and 69. The couple had been shot to death in what police believe was a robbery gone wrong in their Mount Pleasant home. Police said the suspects used the elderly couple's credit cards.
© Copyright IBTimes 2023. All rights reserved.