Another Netflix Price Hike? Streaming Giant Owes $11B In Content Costs, And Someone Has To Pay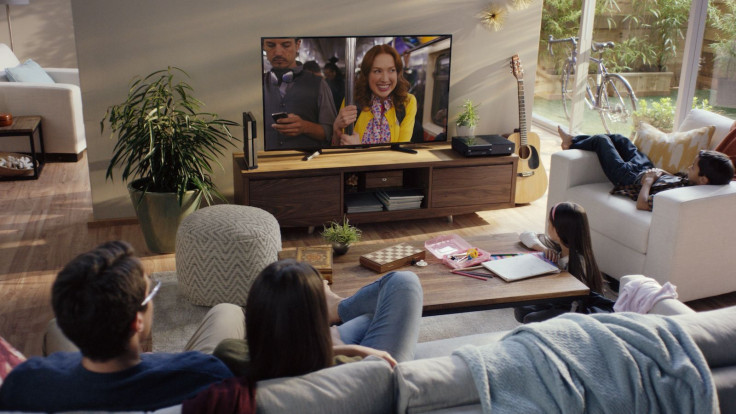 Netflix Inc. has released its annual report for 2015, revealing just how much money the streaming-video giant owes the media companies from which it licenses movies and TV shows. The report, released Thursday, shows Netflix is on the hook for $10.9 billion in content costs. That's billion with a B. About 91 percent of that figure is due within the next three years, and $4.7 billion of it is due in the next 12 months.
To properly conceive of the amount of money the company has agreed to pay studios during the next three years, it helps to think of the hoard of Smaug, the dragon from J.R.R. Tolkien's "The Hobbit." According to Forbes, the winged serpent is worth $62 billion. So picture about one-sixth of that, and that's how much Netflix CEO Reed Hastings and chief content officer Ted Sarandos will be forking over.
For a more apples-to-apples comparison, the annual programming budget for a basic-cable network like FX is a little less than $1 billion, according to FX Networks President and CEO John Landgraf. HBO, meanwhile, spends about $2 billion a year. Speaking to a group of reporters in Pasadena, California, in January, Landgraf described losing bidding wars on two shows (Aziz Ansari comedy "Master of None" and Queen Elizabeth II drama "The Crown") to Netflix: "They just overwhelmed us with 'shock and awe' levels of money and commitment."
Sarandos doesn't anticipate a damming of the current raging river of cash. He told that same gathering of reporters the next day his company will be spending $6 billion on content in 2016. However, he emphasized, "every dollar we spend is a global dollar." Netflix, now available in more than 190 countries, is no longer content to buy the international rights to shows and movies in a piecemeal, regional fashion.
That's an pricey (if smart) strategy that can get quite expensive, as sellers will charge a premium for not being able to sell their wares to distributors in other countries.
Netflix also doesn't get to profit from licensing out its content, unlike other networks. While Netflix originals are exclusive to the service, Netflix doesn't produce those series, so even if it wanted to distribute them some other way, it couldn't. That's how HBO can rake in profits — by selling its shows (most of which are HBO productions) abroad. FX, meanwhile, makes its bones from ad sales, cable subscription fees (66 cents per month per subscriber, according to research firm SNL Kagan) and licensing shows it owns.
So where, exactly, will that $4.7-plus billion come from, given that the company took in only $6.8 billion in revenue in 2015 and ended the year with a negative free cash flow of $920 million?
One way is through debt financing, which the company did in February 2015, raising $1.5 billion by promising a return of 5.5 percent and 5.875 percent on bonds that will be paid out in 2022 and 2025, respectively.
The other way is to raise prices again. Netflix just did this in October, though (which may have helped slow domestic subscriber growth), and the addition of more than 130 countries' worth of potential customers might just be enough to stave off another increase. Or perhaps not. The company was still hemorrhaging money in its international business at the end of 2015, which, admittedly, didn't include any of those new territories. But launching in new countries takes mountains of cash, particularly for marketing efforts, and Netflix received an average of $1.02 less per subscriber from international customers than their American counterparts in 2015.
Wall Street doesn't seem to care, as long as those subscriber numbers keep growing: When Netflix announced that it had gained 17.4 million customers in 2015 after the market had closed Jan. 19, investors celebrated by sending shares soaring from $107.89 to $117 in after-hours trading. There's just no accounting for investors.
© Copyright IBTimes 2022. All rights reserved.
FOLLOW MORE IBT NEWS ON THE BELOW CHANNELS