Antonio Brown Shares Why He Made Bombastic Exit From Tampa Bay Buccaneers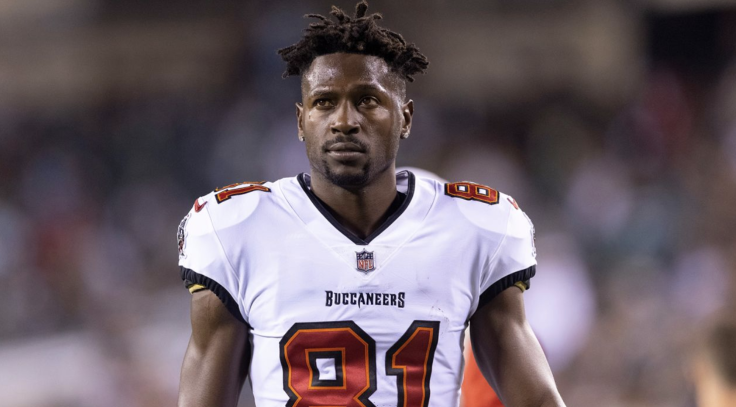 KEY POINTS
Antonio Brown made headlines for his 2022 exit from the Tampa Bay Buccaneers
"They treated me like I'm a dog," Brown said about his time with the Buccaneers
Brown remains unsigned despite coming out from retirement
The NFL has seen a lot of big personalities grace the field through the years, but only few of them are on the same level as that of former wide receiver Antonio Brown.
Outside of being one of the most recognized pass-catchers in recent history, Brown made his name both on and off the field with his explosive style of play while also not shying away from controversies–with fans drawing comparisons between him and then-NFL great Chad Ochocinco.
But in a January 2022 game against the New York Jets, Brown made a grandiose gesture that he wanted out of the Tampa Bay Buccaneers.
While it was an entertaining moment for the fans in the stands and at home, others wondered what was going through his head.
Brown decided to open up on the situation during an appearance on current Miami Dolphins wideout Tyreek Hill's podcast.
"We [were] about to play the Jets and I am already hurt. I took pictures to send to the coach (Bruce Arians) and told him 'Look, if we're going to win the Super Bowl, I'm going to need to take these last two weeks to recover up [from an ankle injury] so I can give you my best when we go to win the Super Bowl,' but the coach called me saying that I wasn't resting," Brown recounted.
"So, then Tom (Brady) called me and told me he'd hit me with 10-12 [passes], so he gassed me up, and that's all I needed to hear. But you know as a player, if you [expletive] up but your team needs you, then you just suck it up for the game and for the team."
Fans would remember the moment as Brown ran off the field shirtless and waved goodbye to the crowd at MetLife Stadium as he ran back to the locker room which made for a bizarre, but otherwise noteworthy, sight.
YouTuber Chiseled Adonis put out a lengthy analysis piece on Brown's fallout with the Buccaneers a few days after the outburst and eventually came to the conclusion that the former Pittsburgh Steeler was "getting upset at not getting enough targets" despite being healthy enough to play.
"I already know they were being fake to me the whole time I was there. I got suspended [for breaking the NFL's COVID-19 guidelines] and I came back and they had some guys hurt, so they wanted to get everything out of me—they treated me like I'm a dog," Brown would later add.
Brown would never appear in an NFL game since and though he announced that he would be coming back from retirement last April 28, there is serious doubt as to whether an NFL franchise would take a chance on signing him.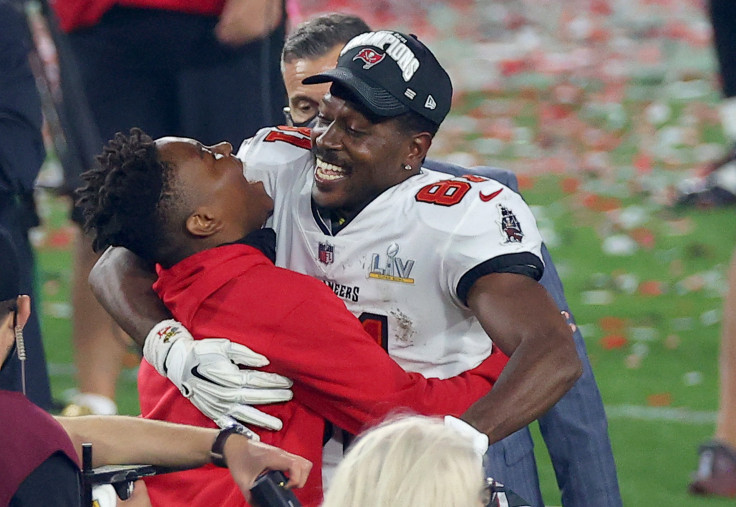 © Copyright IBTimes 2023. All rights reserved.