AP Intern In Mexico Reported Before His Death On Drug Traffickers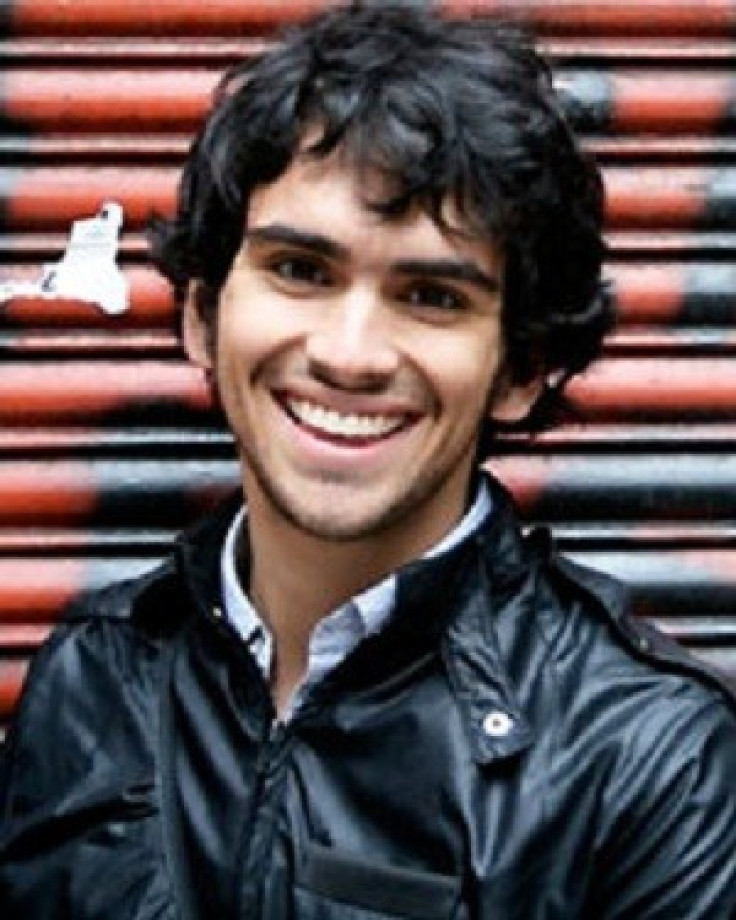 Armando Montano had been interning with the Associated Press in Mexico City for less than a month before he was found dead at the bottom of an elevator shaft.
The body of the 22-year-old aspiring journalist from Colorado Springs, Colo., was found Saturday in an apartment building near his residence in the cosmopolitan La Condesa neighborhood, a community known for drawing a younger demographic of artists, musicians, filmmakers and writers.
The tragic death of a young American reporter in an international metropolis might seem like an isolated incident if not for the fact that Mexican journalists are routinely targeted by drug cartels for looking too closely at their activities.
The question is whether any of Montano's reporting could have made him a target for the narco traffickers.
The circumstances of his death are being investigated by Mexican authorities, AP reporter Anita Snow wrote in an article breaking the story. He was not on assignment at the time of his death. The U.S. Embassy is monitoring the course of the investigation.
Two of Montano's first articles for the AP in Mexico City covered Justin Bieber fans camping out for a concert and the arrival of nine baby African elephants from Namibia en route to a nearby preserve.
But these light-hearted, feature pieces were hardly representative of Montano's area of interest and journalistic ambition.
Montano had previously covered the Iowa presidential caucuses as an intern for the New York Times and written about student loan debt and education policy debates for the Washington, D.C.-based Chronicle of Higher Education.
He had just received his B.A. in Latin American Studies from Grinnell College, a private liberal arts college in Iowa, and was planning to attend a master's program in journalism at the University of Barcelona in Spain in the fall.
He absolutely loved journalism and was soaking up everything he could, Marjorie Miller, AP's Latin America editor based in Mexico City, told Snow.
In his short time with the AP, he won his way into everyone's hearts with his hard work, his effervescence and his love of the profession.
Less than a week before his death, Montano had reported on the shootout among federal police at Mexico City's international airport.
Two federal police officers suspected of working for drug traffickers opened fire on fellow officers in a crowded food court Monday, killing three policemen as panicked witnesses dove for cover, Montano had written in a June 26 follow-up article to one he had written on the day of the shootout.
In the same article, Montano goes on to detail how the airport has become a waypoint for drug trafficking.
Cartels are known to pay off police, cargo companies, security firms and even pilots and flight attendants to carry drugs and money, including more than $1 million packed into food cans and more than half a ton of cocaine in 13 cardboard boxes with tape bearing the logo of Mexicana Airlines, he wrote.
At just over 800 words, Montano's article gave a brief overview of drug trafficking activities at the airport. He did not identify the officers suspected in the shootings, nor did he attempt to connect them with a specific drug cartel.
The officers mentioned in the article, who remain at large, were later identified and connected with a Peruvian cocaine-trafficking ring in an AP article written by another reporter a day before Montano's body was discovered.
What connection Montano's death might have had with his involvement in this particular story remains speculative, but the possibility that a promising young journalist could have been targeted for just barely scratching the surface of Mexico's endemic drug crime holds disheartening implications for the safety of journalists there and the freedom of the press that they uphold.
© Copyright IBTimes 2023. All rights reserved.