Apple at $500: Nowhere to Move but Up?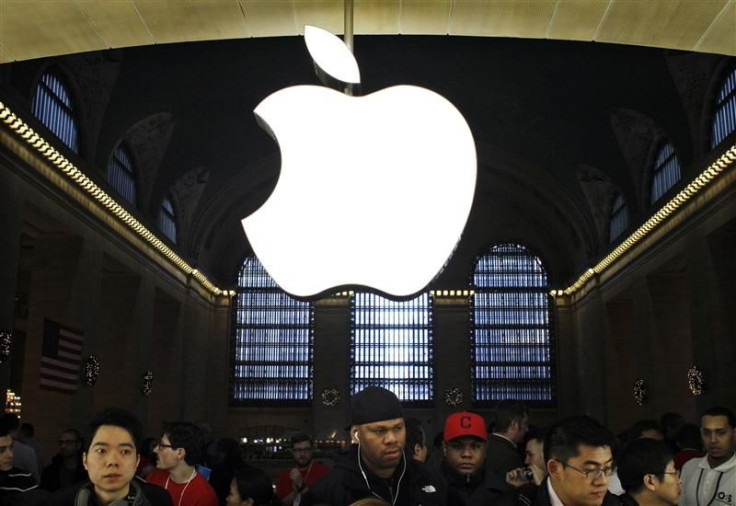 Apple made history Monday as shares of the world's most valuable company exceeded $500 for the first time. They closed at a record $502.60, up 2 percent for the day and 40 percent for the past year.
That means the Cupertino, Calif. electronics giant whose product range spans from the MacBook Air to the iPhone 4s and may soon include Apple TV and the iPad 3, has a market value around $469 billion.
Apple's value is nearly $70 billion ahead of second-ranked ExxonMobil of Houston, the No. I U.S. energy company. As well, the value of Hewlett-Packard, the largest computer services company, is a paltry $57.1 billion, while IBM, now No. 2, is $227 billion.
Intel, the biggest chipmaker, is valued at $136 billion while Cisco Systems, No. 1 in Internet equipment, is valued at $107.4 billion.
Beware being No. 1 in technology, though. These players, as well as Microsoft, valued at $257.2 billion, have all had their shots as most valuable technology company and lost their crowns.
Is Apple really worth $500 a share?
Most analysts say yes, with price targets set after the announcement of record first-quarter results that roared past Wall Street estimates. Price targets now range for a relative low of $576, the consensus estimates, to $599 at Jefferies, to $650 at Canaccord Adams, to $790 at a large hedge fund.
Even at its current record high, Apple's price-to-earnings ratio is a moderate 14.31, compared with 14.74 for IBM, 8.8 for HP and 11.15 for Intel.
In other sectors that don't expect as high growth, General Electric's P/E is 15.54 and Walt Disney's is 15.81.
So the price isn't out of line. Conceivably, Apple's board of directors at next week's annual meeting could declare a stock split, which would be the fourth in the company history. Some companies, like Berkshire Hathaway, the vehicle of Warren E. Buffett, never split their shares.
Berkshire Hathaway Class A shares traded Monday at $119,388, up $1,408, for a P/E of 17.
Of course, management, headed by Chairman Arthur Levinson, CEO of Genentech, and Apple CEO Tim Cook, could make a big mistake. For example, it could make an ill-advised merger or acquisition, tapping the cash pile that now sits around $98 billion.
Or, to acquire content for the iPhone or Apple TV, Apple might want to acquire Disney. Maybe to support the iPhone 4S and its descendants, the company might acquire T-Mobile USA from Deutsche Telekom, which tried to sell it to AT&T last year.
Or, in a fear raised by many industry observers, Apple could lose its mojo now that co-founder and Chairman Steve Jobs is gone. There has been speculation Jobs gave Cook a roadmap for Apple but nobody can determine how he will execute.
Technology history is replete with miscues. Sony, which invented the transistor radio and so many hits in consumer electronics, didn't invent the iPod or the iPhone but did come up with the Walkman and Betamax. And it bought Columbia Pictures from Coca Cola, which it renamed Sony Studios.
IBM nearly went bankrupt at the end of 1992. Last year, HP had to write off more than $2 billion for the poor launch of the TouchPad, which helped cost CEO Leo Apotheker his job.
Apple shareholders this week are undoubtedly happy. More than 70 percent of the outstanding shares are owned by mutual funds and big institutions like the College Retirement Equities Fund.
Original investors such as Venrock, Mike Markkula, Steve Wozniak and Jobs, who owned shares at the company's initial public offering in December 1980, saw the shares priced at only $22. On an adjusted price basis, the IPO price would now be only $2.75.
© Copyright IBTimes 2023. All rights reserved.
FOLLOW MORE IBT NEWS ON THE BELOW CHANNELS