Apple iPad 3 Code Leaked: Photos Reveal Quad-Core A6 Processor, Global LTE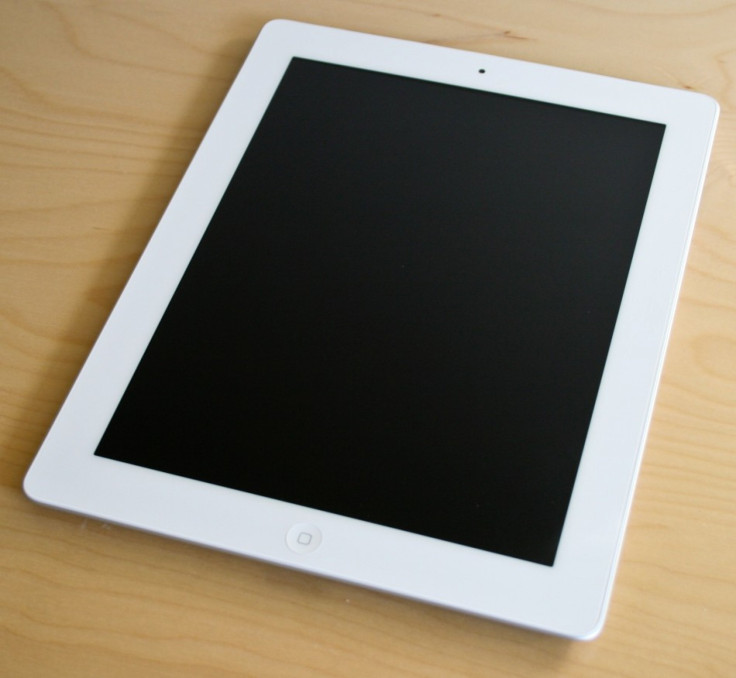 Apple may be building two versions of its third-generation iPad, including a device with Wi-Fi only and a device with Wi-Fi, embedded GSM, CDMA and global LTE for all carriers. All versions of the iPad 3, which is expected to be unveiled in February but released in March, will also likely feature a new quad-core A6 processor. The news comes from an unnamed source to BGR that claims it is in possession of Apple's next-geeration tablet.
The unnamed source procured the iPad 3 data using a development and debugging tool called iBoot. The user was then able to output the iPad 3 data on another monitor, which revealed several interesting components about Apple's next tablet.
The discovered code mentioned model numbers J1 and J2, which confirms previous reports that Cupertino, Calif.-based Apple's next-gen tablets were codenamed J1 and J2. Those earlier reports believed the two designs would each feature slightly different specifications, sizes and technologies, but that the J2 model would be a more ambitious upgrade from the iPad 2 compared to the J1.
The earlier reports correlate with the newly discovered code, which reveals that one design, likely the J1 model, will feature only Wi-Fi, while another design would feature Wi-Fi, embedded GSM and CDMA (like the iPhone 4S), and global LTE for all carriers. This would indeed make the J2 model a far more ambitious product, and would further confirm reports that Apple was looking to implement LTE into its next-gen iPad. If true, the iPad 3 would be the first Apple device to feature LTE, characterized by significantly higher download and upload speeds compared to 3G technologies. Apple hoped to feature LTE in the iPhone 4S, but due to its short battery life, CEO Tim Cook said LTE was nixed from the smartphone because first-generation LTE chipsets force a lot of design compromises.
In December, reports surfaced that Qualcomm was developing a new, thinner LTE chipset, Snapdragon, which is considerably smaller than current LTE chipsets. The new chip is expected to debut in the second or third quarter, but it looks like Apple hastened the process so LTE is included in time for its next iPad.
Sources from Apple's Taiwan supply chain said the iPad 3 will feature a full HD display in March, which will double the pixel density from the iPad 2, as well as improve the device's battery life. The iPad 2, Apple said, has a battery life of 10 hours for watching movies, reading books, playing games and surfing the Web. The A6 quad-core chip is the key to powering this radiant tablet for so long. The code revealed the iPad 3's processor had the model number S5L8945X; for reference, Apple's A4 model number was S5L8930X, and the A5 chip was S5L8940X.
The iPad 3 will come with a QXGA (2048 x 1536 pixels) display and longer battery life, although its other hardware specifications may not be so amazing as expected, sources said.
The new iPad 3 would make Apple's earlier tablets cheaper. Assuming Apple continues to sell the original iPad, the iPad 3 would cost about $499 (which is the current starting price of the iPad 2), while the iPad 2 would likely drop to about $399, and the original iPad to $299, or possibly even $199. If Apple can sell its two-year-old tablet for $199, it would knock out most tablet competitors, including the $199 Amazon Kindle Fire and the $249 Barnes & Noble Nook Tablet, which both debuted last quarter..
Beyond the February and March release dates for iPad 3, Apple's supply chain also believes the company will release a second tablet in October, said to be a 9.7-inch iPad 4. The iPad 4 will reportedly upgrade its hardware specs throughout the device, and come with killer applications to compete with Android or Windows-based tablets. Previous reports said this iPad would be 7.85 inches, which would be similarly sized to the e-readers built by Amazon and Barnes & Noble.
Apple announced its best quarter in the company's 35-year history on Jan. 24, with net income of $13.1 billion on revenue of revenue of $46.3 billion. In the final 14 weeks of 2011, Apple sold 15.4 million iPads, bringing the grand total to about 47.5 million iPads in 2011.
MUST READ: Top Web Hosting Firms 2012
© Copyright IBTimes 2023. All rights reserved.