Apple New iPad '3' Review: Why Retina Display Is The King of Features
Review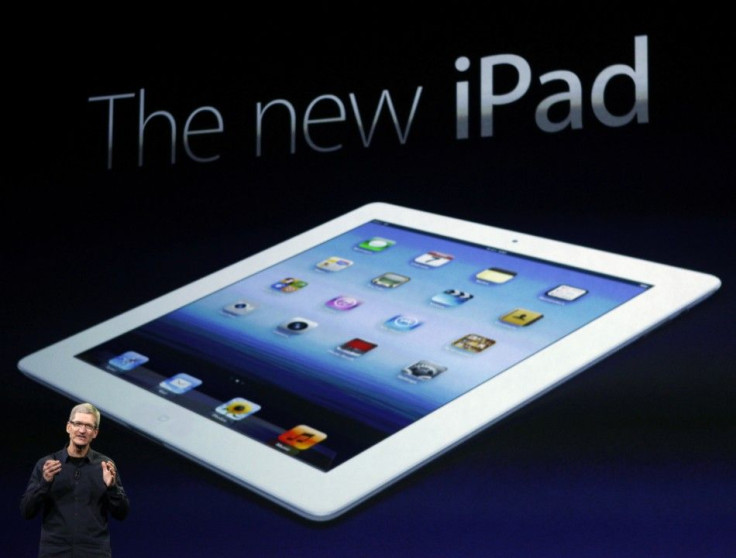 This will be the easiest piece I've ever written, mainly because I'm writing this using the dictation feature on the new iPad. Already, the new iPad is showing off its usefulness, giving me the ability to tell you how good it is.
I suddenly understand why Apple called it the new iPad instead of the 'iPad 3. But frankly, this is more than just the new iPad. It's The iPad.
I love this iPad. It's simply the best tablet I've ever seen, ever touched, ever held. The iPad is a gorgeous-looking device when it's turned off, but Apple went above and beyond to improve its beauty when it's turned on.
The display is simply stunning, but it doesn't start that way. When you're setting it up, the screen is dim and you start to worry, thinking, I don't see what the big deal was! Was the hype really worth it all, just for the display? But after the setup is complete and you turn up the brightness on the new iPad, you are immediately treated to one of the most incredible reveals. The new iPad simply springs to life when you turn up its brightness. It's immediately clear: Yes, it was worth it just for the display.
As you may or may not know, the Retina Display in the new iPad features 2048×1536 pixels, which is about 3.1 million pixels packed into a 9.7-inch screen. That's roughly 1 million more pixels and than in an HDTV, and frankly, with my HDTV on in the background, I'd rather look at the new iPad.
Looking at it up close is a joy, but you don't understand how powerful the screen is until you actually walk away from the iPad. Even from 10 feet away, you can still see the screen perfectly. Whether the screen is showing photos or a website, it's like Apple washed away a layer of soot. You can really see it in the apps, which are just so clean and crisp. This is what an iPad was meant to be.
Everything you look at is crystal clear, but sometimes, the minor flaws like low-resolution photos on a website are particularly noticeable. But to really see the full power of the new iPad's quad-core graphics (thanks, new A5X chip!), the first thing you'll want to do is look at some photos or movies. Make sure that all video applications have their high-definition settings turned on (under System Preferences), and then go treat yourself to some Apple Trailers. Suddenly, you'll see why Apple made such a big deal about just improving the display. That's all they really needed to do.
When you surf the web on Safari, everything still looks gorgeous, websites and text glow like a plasma TV, but most websites aren't quite up to snuff as far as image and video quality goes. The text looks incredible, and Apple pulled off a great feat in the ability to zoom in on text and never lose resolution, but you don't get too many beautiful images to zoom in on and enjoy, unless you're visiting sites like Reuters or Apple.com where you know the image quality will be good.
And then you add in the gestures, which are just so intuitive to begin with, but when you add a crystal clear screen with these intuitive gestures, it really does feel like you are touching the Internet. And your notes. And your videos. It's a great sensation.
Discovering what the iPad can do is part of the fun of owning one. For instance, when I usUed four of my fingers on a webpage and I suddenly swiped to the left, suddenly I was back in an app I left a couple of minutes ago. I swiped again, and I'm back on my Mail. Then, in an ooh! moment, when you pinch from the outside within any app, you can take yourself back to the home screen. Getting to where you need to go couldn't be simpler and easier on the new iPad. It is extremely satisfying to navigate and play with this device. It's a thoroughly enjoyable experience, and it just makes sense.
If you own an iPad 2, you still may want to consider looking at the new iPad, just for the Retina Display alone. Yes, it's a battery hog, but the experience of holding videos and images of this quality and magnitude is extremely profound. The world's gonna love it. This device's beauty and power makes me excited for what Apple can do, and I couldn't recommend it more.
Written on my iPad
© Copyright IBTimes 2022. All rights reserved.
FOLLOW MORE IBT NEWS ON THE BELOW CHANNELS