Apple Vs. Samsung Round 2: Google Android The Real Target Of Latest Patent Lawsuit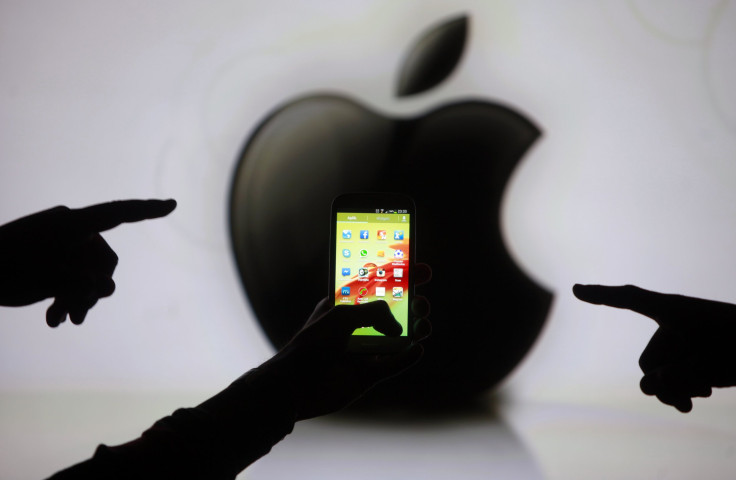 Apple Inc. (NASDAQ: AAPL) and Samsung Electronics Co. Ltd. (OTN: SSNLF) are back in court again to begin a second round of patent fights.
In the first round, Apple accused Samsung of infringing on patents on the physical design of the iPhone, and Samsung was ordered to pay Apple $930 million in damages. The stakes are higher this time around, as Apple is seeking $2 billion from Samsung for violating five software patents. But the real goal could be to attack Google Inc.'s (NASDAQ: GOOG) Android operating system.
The patents in question cover the ability to automatically add a link to relevant text (such as turning words like "today" into a calendar link), a function that searches both the phone and the Internet, background synchronization of multiple devices, using a gesture such as a swipe to unlock a device, and text auto-correct. Apple claimed that Samsung copied these features from iOS to use in its own, Android-powered smartphones.
But Google designed Android, so why is Apple suing Samsung for software patent violations?
Peter Menell, a professor at the UC Berkeley School of Law, said that while Samsung is the defendant, this lawsuit is aimed at Google.
"Apple can proceed against anyone who infringes its patents -- including entities that load infringing software on their devices," Menell told the International Business Times in an email. Menell called it a "strategic choice" with "many trial and business considerations," but any conclusion would be mostly speculation.
Apple has not responded to IBTimes' inquiries, and a Samsung representative said the company is not commenting on the case.
Compared with how much money both Samsung and Apple make each other, $2 billion really isn't crippling amount. The case may be more about the legacy of Steve Jobs, who was intent on defeating the Android operating system before his death, according Jobs's biographer, Walter Isaacson.
Samsung is currently the worldwide leader in smartphone sales, and all the majority of those phones are powered by Android. A victory for Apple could be a crippling blow to Android by forcing Google to make fundamental changes to its operating system.
"From Apple's perspective, it may be easier to thwart Google and Microsoft by directly attacking Samsung," John Burnett, a business consultant and former candidate for New York City Comptroller, told IBTimes, noting that Samsung devices also power Microsoft Corp.'s (NASDAQ:MSFT) Windows mobile OS. A victory could be a blow to Apple's competitors on both a hardware and software level.
Menell pointed out that an Apple victory would open the doors for an Apple attack against other smartphone manufacturers.
The lawsuit could also hasten Samsung's adoption of Tizen, a new mobile operating system that Samsung has invested in. Tizen is powering the new Gear 2 smartwatch, but the latest version of Samsung's flagship device, the Galaxy S5, still runs on Android, preferably to avoid alienating customers. If Android is found to be in violation of patent laws, Samsung may have no choice but speed up the delivery of Tizen.
Whatever the reason, Google is clearly feeling the pressure. Despite not being a defendant in the case, several Google executives are expected to appear in the San Jose, Calif., courthouse as witnesses.
The case began with jury selection on Monday, and the companies will make opening statements this week. The case is expected to last through the month of April.
© Copyright IBTimes 2023. All rights reserved.