APT Plummets 45% On Day 1 Of Trading; Aptos Labs Demands To Halt Token Listing
KEY POINTS
Aptos airdropped 20 million tokens Wednesday
APT's value spiked to $59.39 after its Binance listing
APT was trading up 0.35% at $7.53
The value of the APT token, according to the latest data from crypto aggregator sites, nosedived by around 45% on its first day of trading, while Aptos Labs reportedly demanded cryptocurrency exchange platforms like Binance to halt its token's listing.
Described as a "new independent project to fulfill our vision of delivering the safest and most production-ready blockchain in the world," Aptos announced that it would airdrop around 20 million APT tokens to its early network participants Wednesday.
Interestingly, following its listing on Binance, APT's value spiked to $59.39 before plummeting to under $10. Chinese crypto reporter Colin Wu on Twitter said the Aptos Foundation lacks strict anti-Sybil attack protocols, allowing other users to receive a large number of airdrop tokens. The report noted that someone dumped 189,567 APT on Binance, triggering the token's price to drop from $15 to $13.
Aside from that, Wu added that "after FTX launched APT, its APT contract was down, which caused some users to be unable to open the web page, resulting in the inability to close their positions. FTX says it is currently in the process of being fixed." FTX is reportedly working on the problem, but APT's value still wallows under $10.
Meanwhile, Aptos Labs, the team behind APT, urgently asked cryptocurrency exchange platforms to halt listing the token after Aptos Tokenomics was inadvertently revealed. The APT token has been listed by major cryptocurrency exchanges, including Binance FTX, OKX, Coinbase and Huobi.
"Aptos asked major exchanges not to list perpetual contracts within 2 weeks, but Binance announced that APTUSDT perpetual contracts will be listed on October 19th. Aptos is urgently persuading Binance to stop," Wu said.
"As the core lead investor of Aptos, FTX has not yet announced the launch of perpetual contracts. But Binance may lead other exchanges to imitate and list perpetual contracts," the crypto reporter added.
The APT Tokenomics was apparently leaked by Upbit, a South Korean crypto exchange platform, according to Aptos Lab. As of 3:36 a.m. ET Thursday, APT, the native token of Aptos, was trading up 0.35% at $7.53 with a 24-hour volume of $1,024,956,213, according to the latest data from CoinMarketCap.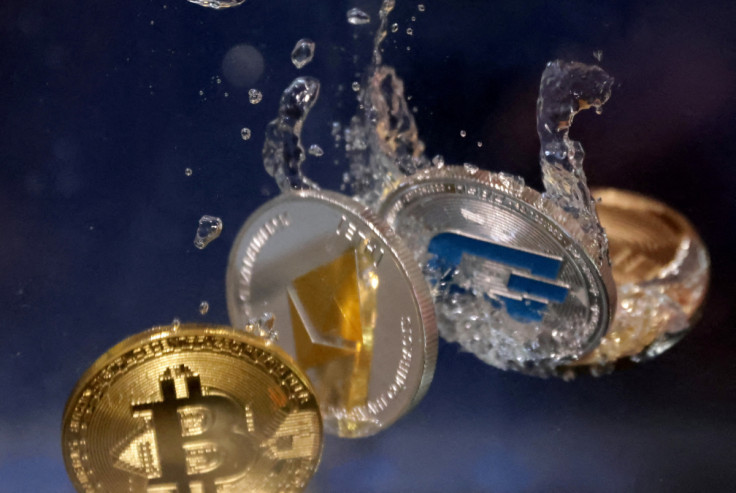 © Copyright IBTimes 2023. All rights reserved.