'Arcane' Sets Record As Netflix's Best Rated Show
KEY POINTS
"Arcane" has received overwhelmingly positive reviews from fans and many critics on the internet
The show was praised for its emotional depth and storytelling
The rest of "Arcane's" episodes will be released in the next couple of weekends
Less than one week after launch and with only three of nine episodes released, "Arcane" has already set the record as Netflix's best-rated original series so far.
Riot's first animated series has been receiving overwhelmingly positive feedback from ordinary viewers and tough critics alike, Forbes reported. Despite being the game studio's first attempt at an in-universe TV show, "Arcane" has already topped many other popular shows in Netflix's catalog by an impressive margin.
As of the release of "Arcane's" first three episodes, the show received a 100% Tomatometer rating and an average of 98% positive audience score on Rotten Tomatoes. "Arcane" has already passed the global sensation "Squid Game's" ratings, which currently sits at 94% Tomatometer score and 84% audience average.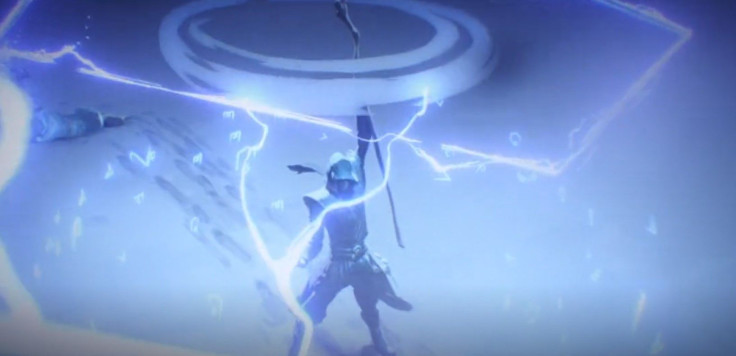 "Arcane" has seen similar success in other critic sites like IMDB and Google's audience reviews. The show scored 9.4/10 on IMDB, earning a spot in the website's top 250 shows alongside titles like "Breaking Bad," "Chernobyl" and "Avatar: The Last Airbender."
However, it's still possible that "Arcane's" overall ratings will take a dip once the rest of the episodes are released. The first act of the story had a very strong emotional turning point that hooked many viewers at the end, and only time will tell if Riot Games and Fortiche Production can keep up the same quality in terms of both story and animations.
There's more to the show's success than just being an animated adaptation for a video game. "Arcane" boasts superb storytelling coupled with high-quality animations, both of which were able to successfully breathe life into the city of Piltover as well as the many interesting denizens that dwell within.
More importantly, despite being roughly based on the origin stories of characters from "League of Legends," viewers can freely enjoy "Arcane" even with zero knowledge about the game. This makes the show a good starting point for those who may want to explore the deep lore of "League of Legends" without necessarily diving into any of the games.
"Arcane's" next batch of episodes will release this Saturday, and the finale will go live the weekend after.
© Copyright IBTimes 2023. All rights reserved.