Are Absentee Ballots Counted Last? Clinton, Trump Votes Still Being Tallied In Some States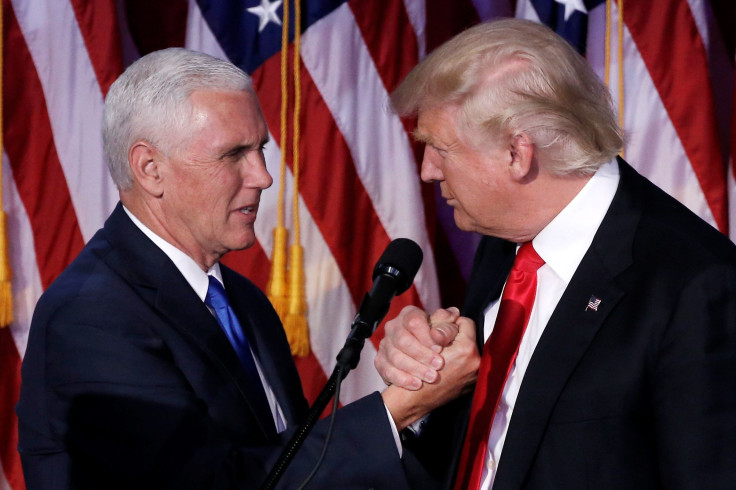 More than 42 million Americans voted before Election Day, but their ballots may still be getting counted a week later.
Republican Donald Trump was declared the president-elect early Wednesday morning, beating out Democrat Hillary Clinton in Electoral College votes. However, as states have continued to tally their results, she's pulled ahead in popular votes. According to data compiled by David Wasserman, the United States House editor of the Cook Political Report, Clinton was up by nearly 963,000 votes as of Tuesday morning. That total included 129.4 million votes — and there were "still millions left to go," Wasserman added on Twitter.
The numbers keep changing because states like California and Washington are still working on their provisional and absentee ballots, which were considered valid if they were postmarked by Election Day, the Atlantic reported. Don't freak out: These votes, mostly cast in areas that already supported Clinton, won't reverse Trump's victory.
It may take a while, but they will be counted, contrary to internet legends that allege absentee votes only matter in close races, according to the nonprofit Vote.org.
"All ballots submitted according to state laws are counted in every election," the Department of Defense's Federal Voting Assistance Program explains on its website. "The media often will report the projected outcome of the election before all of the ballots are counted. In a close election, the media may report that the outcome cannot be announced until after the absentee ballots are counted. However, all ballots, including absentee ballots, are counted in the final totals for every election — and every vote (absentee or in-person) counts the same."
Authorities could be calculating votes for weeks, even though the Electoral College meets on Dec. 19.
Last general election cycle, the final vote tally was published Jan. 4, 2013, according to Bloomberg. The Federal Election Commission put out its official 2012 election results on Jan. 17, 2013.
© Copyright IBTimes 2023. All rights reserved.