When Is The Next Election? US Will Vote Again In Midterm Elections Halfway Through Trump's 4-Year Presidency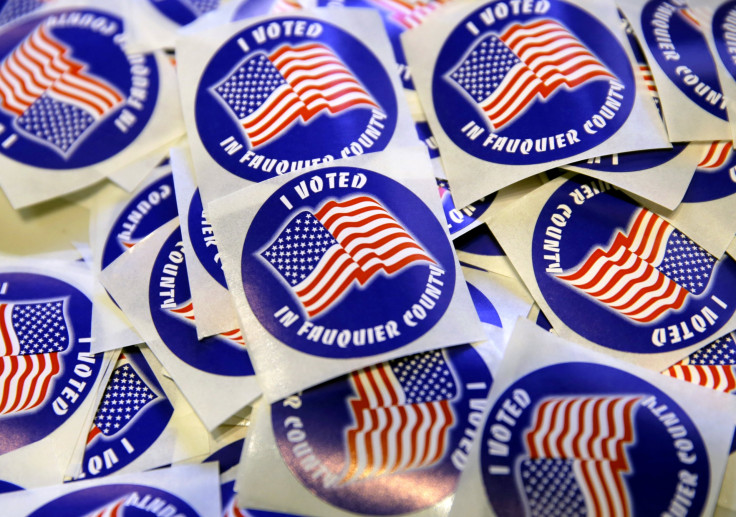 Several Americans are still coming to terms with President-elect Donald Trump's stunning victory over Democratic nominee Hillary Clinton in the 2016 elections. The race, which polls predicted would end with the U.S. electing its first female president, resulted in Republicans taking over the White House and both chambers of Congress.
With several weeks left for Trump's inauguration, many in the country have already begun contemplating on the next presidential elections scheduled for 2020. Lists of potential contenders have been drafted, including a possible reelection run for Trump and Democrats are looking to reconnect with voters.
But Americans don't have to wait for the next presidential election to make their voices heard. Voters elect members to Congress every two years. The next midterm election is scheduled for 2018.
Every state elects two representatives to the Senate who serve a staggered six-year term. Members of the House are allotted based on the state's population. While New York elects 27 members, Hawaii elects only two. An estimated one-third of Senate members and all members of the House are up for reelection in 2018. Hence, halfway through Trump's term as president voters will be heading to cast their ballots again.
The real estate mogul has remained vague about running for presidency again in 2020 at the close of his four-year term.
"I look very much forward to being your president, and hopefully at the end of two years or three years or four years, or maybe even eight years, you will say, so many of you worked so hard for us but you will say that — you will say that that was something that you really were very proud to do," Trump said in his victory speech.
Trump, if he chooses to enter the race again, could face Vermont Sen. Bernie Sanders who will be nearing 80 at the time. The former Democratic presidential nominee has not ruled out the possibility of running for presidency in the future.
Meanwhile, a large number of people on social media have rallied behind current first lady Michelle Obama in the hopes that she would also consider entering the race in 2020. Another name doing the rounds is that of Massachusetts Sen. Elizabeth Warren, who was touted as a possible vice presidential candidate before Clinton chose Virginia Sen. Tim Kaine.
However, according to Sanders, the party "must break loose from its corporate establishment ties and, once again, become a grass-roots party of working people, the elderly and the poor" before Democrats pick their new leader.
Writing in the New York Times, Sanders said Trump won the 2016 election "because his campaign rhetoric successfully tapped into a very real and justified anger, an anger that many traditional Democrats feel."
"We [Democrats] must open the doors of the party to welcome in the idealism and energy of young people and all Americans who are fighting for economic, social, racial and environmental justice. We must have the courage to take on the greed and power of Wall Street, the drug companies, the insurance companies and the fossil fuel industry," he wrote. "We are the wealthiest nation in the history of the world. When we stand together and don't let demagogues divide us up by race, gender or national origin, there is nothing we cannot accomplish. We must go forward, not backward."
© Copyright IBTimes 2023. All rights reserved.
FOLLOW MORE IBT NEWS ON THE BELOW CHANNELS