Are Trump, Obama Friends? Wiretapping Claims Prompt Dialogue Between President, Predecessor Advisers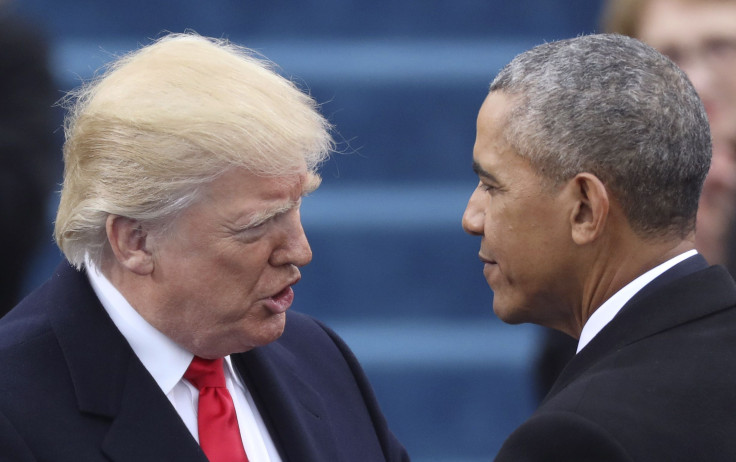 President Donald Trump and former President Barack Obama haven't exactly been fans of one another as they have criticized each other works constantly. Amid the latest feud between them that erupted after Trump's allegations that Obama wiretapped the Trump Tower during the presidential elections has further strained ties between the president and his predecessor.
On Tuesday, a report surfaced that while Trump and Obama have not spoken to each other since the inauguration ceremony on Jan. 21, their advisers have been in contact with each other. Trump's White House chief of staff, Reince Priebus, and Obama's former White House chief of staff, Denis McDonough, spoke to each other after Trump claimed that Obama had him wiretapped, two sources told CNN.
"There is a dialogue," a source, who on condition of anonymity, said, adding that former Obama officials and Trump officials have spoken since Saturday. This gave rise to speculation that the conversations between their advisers may soon lead to talks between Trump and Obama.
On Tuesday, Obama's aides told the Wall Street Journal that the 44th President of the U.S. was "furious" about Trump's allegation without any evidence.
"Terrible! Just found out that Obama had my 'wires tapped' in Trump Tower just before the victory. Nothing found. This is McCarthyism!" Trump said last week, ordering an investigation.
Later that day, a spokesman for Obama said: "Neither President Obama nor any White House official ever ordered surveillance on any US citizen. Any suggestion otherwise is simply false."
Read: Obama, Trump Irritated At One Another
The latest accusation may have crumbled the rapport between Trump and Obama, especially after the former said that he developed a "warm" relationship with his predecessor.
On Monday, White House press secretary Sean Spicer downplayed any tensions when asked if Trump's claims would damage the relationship between the two. "I think that they'll be just fine," Spicer said.
Last month, Trump claimed in a television interview that he has a good relationship with Obama.
"It's a very strange phenomenon. We get along," Trump told Bill O'Reilly in an interview with Fox News. "I don't know if he'll admit this, but he likes me. I like him."
"How do you know he likes you?" O'Reilly asked, to which Trump replied: "Because I can feel it. ... That's what I do in life. It's called, like, 'I understand.'"
© Copyright IBTimes 2023. All rights reserved.