Ashley Judd Pushes For Privacy After Feeling 'Powerless' Day Of Naomi Judd's Death
Actor Ashley Judd is advocating for privacy following the death of her mother Naomi Judd.
In a column published Wednesday by the New York Times, Ashley Judd called for changes to how law enforcement handles suicide cases and how they interview the families of the deceased.
The column, titled "Ashley Judd: The Right to Keep Private Pain Private," she reflected on the aftermath of her mother's death.
Naomi Judd, a country music singer and actor, died on April 30. Naomi Judd was in a musical duo with her daughter Naomi Judd.
"My beloved mother, Naomi Judd, who had come to believe that her mental illness would only get worse, never better, took her own life that day. The trauma of discovering and then holding her laboring body haunts my nights," Ashley Judd wrote.
"As my family and I continue to mourn our loss, the rampant and cruel misinformation that has spread about her death and about our relationships with her stalks my days."
Ashley Judd, 54, has been a vocal advocate for several causes such as gender equality and global poverty. In July, she described herself as a "three-time rape victim."
She noted in the Times op-ed that she was left further distraught over the idea that information gathered at the scene of her mother's suicide would become public.
"The horror of it will only worsen if the details surrounding her death are disclosed by the Tennessee law that generally allows police reports, including family interviews, from closed investigations to be made public," she explained.
Ashley Judd noted that she was left feeling "powerless" on the day of her mother's death as she felt forced to answer questions from investigators.
"I felt cornered and powerless as law enforcement officers began questioning me while the last of my mother's life was fading. I wanted to be comforting her, telling her how she was about to see her daddy and younger brother as she 'went away home,' as we say in Appalachia," Ashley Judd wrote.
"Instead, without it being indicated I had any choices about when, where, and how to participate, I began a series of interviews that felt mandatory and imposed on me that drew me away from the precious end of my mother's life. And at a time when we ourselves were trying desperately to decode what might have prompted her to take her life on that day, we each shared everything we could think of about Mom, her mental illness, and its agonizing history."
She claimed that being questioned by the police following the suicide of a loved one makes a person vulnerable to answering questions they normally wouldn't.
"Family members who have lost a loved one are often revictimized by laws that can expose their most private moments to the public. In the immediate aftermath of a life-altering tragedy, when we are in a state of acute shock, trauma, panic, and distress, the authorities show up to talk to us," Ashley Judd wrote.
She revealed her family has since filed a petition to keep the file of Naomi Judd's death private and insisted all cases dealing with suicide should be handled the same way.
Ashley Judd wrote that her family is "waiting with taut nerves for the courts to decide" whether their request for privacy would be honored.
"I do know that we're not alone. We feel deep compassion for Vanessa Bryant and all families that have had to endure the anguish of a leaked or legal public release of the most intimate, raw details surrounding a death," she wrote.
"The raw details are used only to feed a craven gossip economy, and as we cannot count on basic human decency, we need laws that will compel that restraint."
Ashley Judd, who in 2012 considered a Senate run as a Democrat, also called on lawmakers to take steps to protect the privacy of families dealing with deaths by suicide.
"I hope that leaders in Washington and in state capitals will provide some basic protections for those involved in the police response to mental health emergencies," she wrote.
"Those emergencies are tragedies, not grist for public spectacle."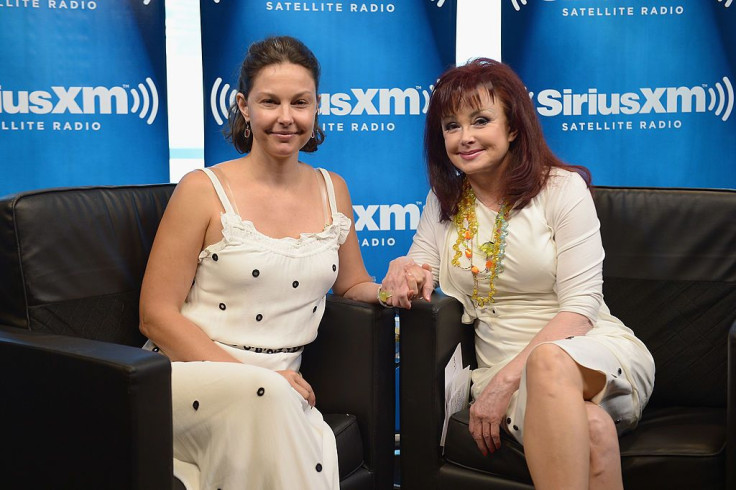 © Copyright IBTimes 2022. All rights reserved.
FOLLOW MORE IBT NEWS ON THE BELOW CHANNELS