Authorities Warn Of 'Sneaker Waves' At Oregon Beaches; What Are They?
The U.S. National Weather Service (NWS) has said that "sneaker waves" may hit the Oregon coast Monday and asked visitors to be "extra vigilant." The "potentially deadly" waves reportedly appear smaller and are known to sweep people off the beach.
Sneaker waves can "surge further up the beach than expected, overtaking the unaware," according to the NWS website. The waves are often unexpected and tend to strike after long periods of much smaller waves, KGW8 reported.
While these waves can surge more than 150 feet onto the beach, the water's speed is not the only thing that makes them deadly. Sneaker waves are also known to drag heavy logs of wood, gravel and sand with them. A watery mixture of sand and gravel can weigh people down "like concrete rendering them powerless to keep from being dragged off the beach by the receding wave," the NWS said.
The temperature of the water can also be dangerous for beach visitors. Victims of sneaker waves often face the threat of cold water paralyses, which can have a "deadly outcome." "Cold water will quickly drain the individual of their energy seriously inhibiting their ability to swim or tread water," as per the NWS website.
A deadly incident involving sneaker waves was reported at a beach in Oregon's Falcon Cove area in January 2020. Two children, ages 7 and 4, were dragged along a larger-than-expected wave. While the 7-year-old girl's remains were recovered from the ocean, her 4-year-old brother was not found.
Their father, who accompanied them to the beach, was taken to the hospital and recovered from hypothermia. The daughter was declared dead at the hospital, a separate KGW8 report indicated.
The NWS website listed precautionary measures for beach visitors, including being aware of the local weather, tide forecast and potential beach hazards; staying clear of large logs and debris that may be on the beach and observing the ocean's pattern for at least 20 minutes to study the wave patterns. One should also never turn their back on the ocean and always have an escape route planned in advance, which is highly recommended on steep and enclosed beaches.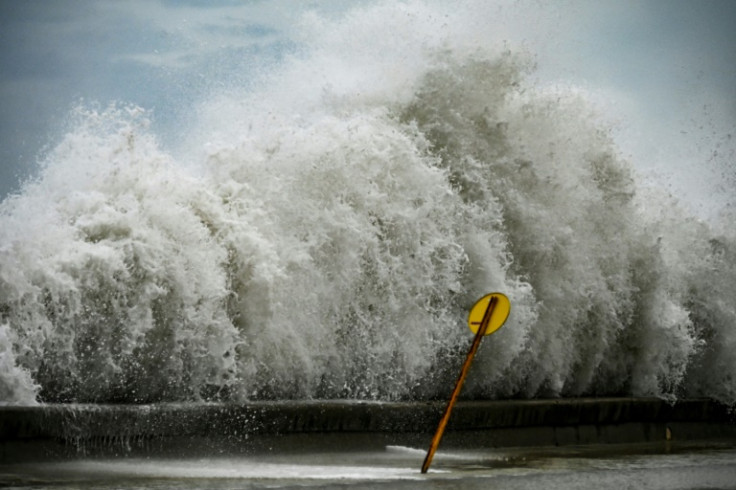 © Copyright IBTimes 2023. All rights reserved.