Baker Mayfield Appears To Have Found New Zest In Dramatic Rams Debut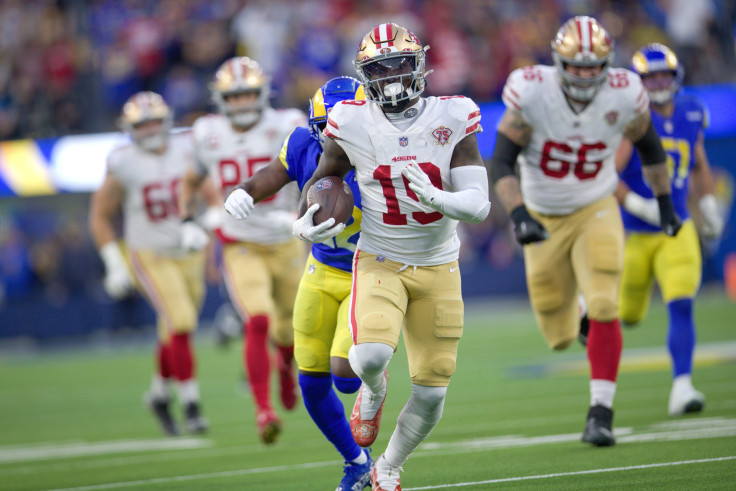 KEY POINTS
Baker Mayfield stars in his first game with the Los Angeles Rams
Mayfield helps the Rams arrest their six-game losing skid
Mayfield may have finally found the right NFL team
Baker Mayfield is talented, and the only thing missing is finding the right team who would put him to good use.
It appears that has gone down following his heroic debut with his latest team, the Los Angeles Rams.
Mayfield debuted for the Rams on Thursday night, December 8 and anchored an epic win over the Las Vegas Raiders, 17-16.
The 27-year-old play-caller was responsible for the game-winning touchdown pass to Van Jefferson with only 10 seconds left in the game.
The score also capped off a 98-yard drive that saw Mayfield complete several big passes while helping the Rams snap their six-game losing streak.
"Originally, I was angry about having to go through so many coaching changes and learn so many new things, but it sure helped right there... They put some good plays out there and put me in a good position to win," Mayfield said after the game.
Mayfield entered the game with 2:21 left in the first quarter with the Rams trailing by 10-0.
"I knew I wasn't going to start," Mayfield stated. "Honestly, we were just seeing how John was going to feel, just how that was going to go and just going to play it out. I was going to be ready no matter what."
In his debut with his new team, the 2017 Heisman Trophy winner went 22 of 35 for 230 yards.
With Los Angeles catching up by 16-2, Mayfield engineered a 17-play drive that ended with Cam Akers' 1-yard touchdown run.
"To be honest with you, I was completely shocked they lined up in press conference with 15 seconds left," Mayfield mentioned of his game-winning touchdown pass. "I really thought they were going to try to pop out and play zone but they just stayed with it. Their weak side safety stayed down. Van's a great go-ball runner. He won off the line and did a good job."
Regardless, his first game with the Rams is a huge sigh of relief following his rock 2022 NFL season.
He was traded to the Carolina Panthers last July, but the marriage hardly proved effective.
Mayfield found himself without a team last December 6 but was claimed two days later off waivers by the Los Angeles Rams.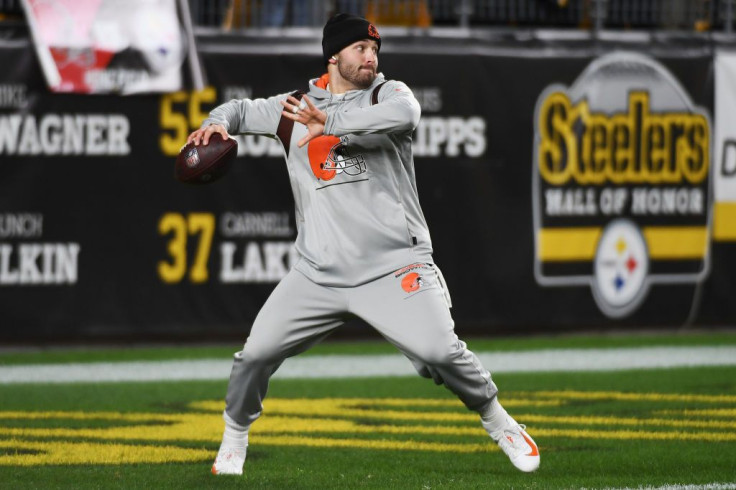 © Copyright IBTimes 2023. All rights reserved.
FOLLOW MORE IBT NEWS ON THE BELOW CHANNELS