Barack Obama On Trump Refusing To Concede: 'Think Beyond Your Own Ego'
KEY POINTS
Obama urged Trump to accept defeat and concede
The former president also said Biden won the election "handily"
Obama also called out the White House for declining to give Biden's transition team access to classified materials
Former President Barack Obama on Monday urged President Donald Trump to "think beyond your own ego" as he continues refusing to concede and allow President-elect Joe Biden to begin the transition process.
During an interview on "60 Minutes," host Scott Pelly asked Obama if he had any advice to give Trump.
"When your time is up then it is your job to put the country first and think beyond your own ego, and your own interests, and your own disappointments," Obama said.
"My advice to President Trump is, if you want at this late stage in the game to be remembered as somebody who put country first, it's time for you to do the same thing," he added.
The former president urged Trump to concede, saying Biden won the presidential race "handily." He also called out the White House for refusing to give the Biden transition team access to funds, facilities, and secret national security briefings, according to CBS News.
"There is no scenario in which any of those states would turn the other way, and certainly not enough to reverse the outcome of the election. More than the courtesy of a concession, the Trump White House is declining to free up the usual funds and facilities for the incoming administration," Obama said.
The interview came as plaintiffs aligned with the Trump administration abruptly dropped lawsuits that were part of an effort to reverse President-elect Biden's win in the 2020 election. The cases were filed in Georgia, Michigan, Pennsylvania and Wisconsin.
Michigan Attorney General Dana Nessel's office noted that the plaintiffs represented by lawyer James Bopp were "designed to spread misinformation" about the state's election's integrity, CNBC reported.
"This case was clearly designed to spread misinformation about the security and integrity of Michigan elections. Our elections have been conducted fairly and transparently and the results reflect the will of Michigan's voters. Any claims to the contrary are wholly without merit," Nessel said.
Bopp had also filed a suit in Wisconsin for three plaintiffs: Michael Langenhorst, Michael LeMay and Stephen Fifrick. The plaintiffs argued that there was evidence of voter fraud in the counties of Milwaukee, Dane and Menominee.
The Wisconsin suit was dropped "without prejudice," which means the plaintiffs had the right to make a claim again.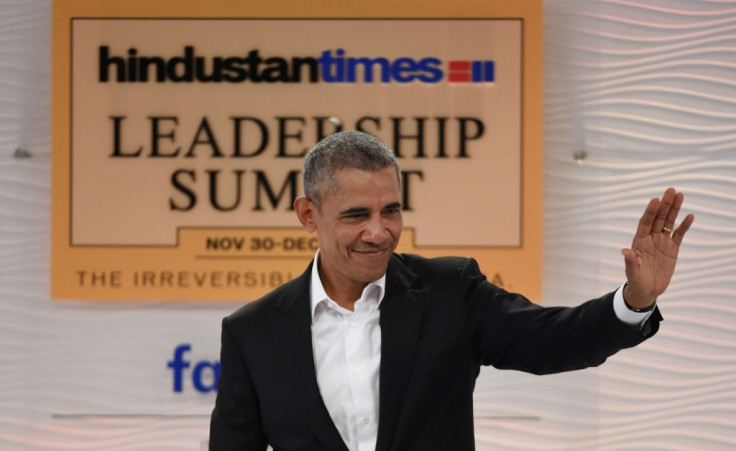 © Copyright IBTimes 2023. All rights reserved.