Baron Davis Spurns Lakers, Signs with Knicks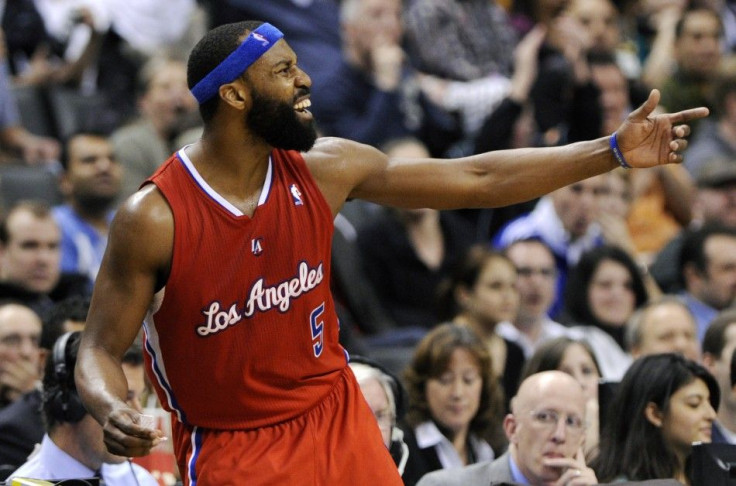 Former two-time All Star point guard Baron Davis is expected to sign with the New York Knicks on Monday.
Davis, who became a free agent on Friday after being amnestied by the Cleveland Cavaliers, committed to a one-year, $2.5 million deal with the Knicks over the weekend, according to multiple reports.
The Cavaliers used their one-time amnesty clause on Davis after his agent told the media that the guard would likely miss 8-to-10 weeks due to two bulging discs in his lower back. The Knicks reviewed Davis' medical reports and believe that he could come back as early as next month, according to the New York Post.
He had two years, $28 million left on his contract with the Cavaliers, which the team will still pay him. Davis last year averaged 13.1 points per game and 6.7 assists per game - his lowest average since this rookie year.
Davis was also pursued by the Los Angeles Lakers and Miami Heat, but playing for coach Mike D'Antoni was too good an opportunity for the guard to pass up.
Baron loves the way Mike's teams play,'' an NBA source told the Post.
The Knicks' hope is that Davis can return to the form that led the Golden State Warriors to a surprise first round upset of the Dallas Mavericks in 2007. While Davis will likely be unable to play at the beginning of the season, the Knicks hope he can shore up a very shaky backcourt situation.
The team came into the off-season with steady point guard Chauncey Billups at the helm, but was forced to use their amnesty clause on him after agreeing to a sign-and-trade deal with the Dallas Mavericks for center Tyson Chandler.
The Knicks have given the starting role to Toney Douglas, but also signed veteran point guard Mike Bibby as an insurance policy. Davis will have the opportunity to come in and compete for the position once he is healthy.
I know him really well, I would love to have him if we have a chance to get him,'' Carmelo Anthony told reporters following the Knicks scrimmage at the Garden. Everyone knows what he can do when he's healthy and focused.''
© Copyright IBTimes 2023. All rights reserved.