'Barry': Sarah Goldberg Talks Working With Henry Winkler On The HBO Series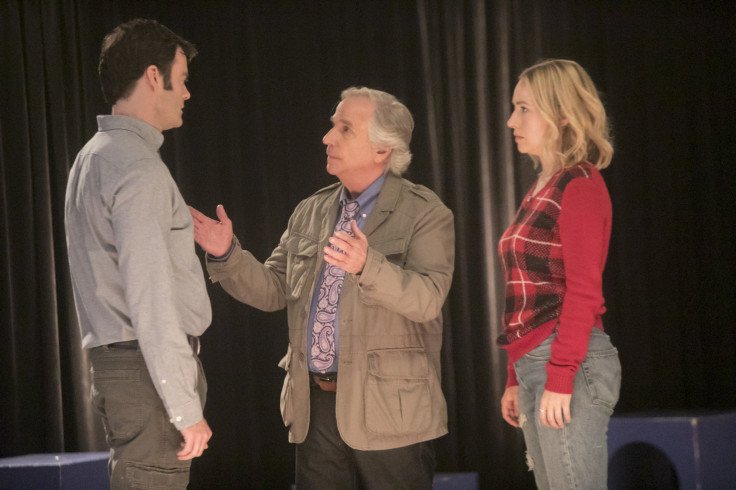 Sarah Goldberg has opened up about working with Henry Winkler on HBO's "Barry."
In a recent interview with Hidden Remote, Goldberg said that sharing the set of the dark comedy with Winkler was a lot of fun.
"Working with Henry Winkler is like the biggest dream come true," said Goldberg, who plays aspiring actress Sally Reed on the Alec Berg and Bill Hader-created series. "He's the mench of menches. Every Friday he'd come in with a new baked good. He's truly the loveliest man, and he's got so many years of experience, but he comes in every day like it's his first day on the job. And if you've got Henry Winkler coming in with a buoyant energy of it being his first rodeo, everyone else kind of has to match that energy. We were very lucky. That man is truly one of a kind. He made us all laugh. He's also just so generous. No ego. Between him and Bill, it was like a daily mench-off."
Hader, who portrays the title role of the show, also has nothing but good words for Winkler. "He was amazing," Hader told Rotten Tomatoes of Winkler, who plays acting coach Gene Cousineau. "You know, he read for the show which was crazy for us, because we [wanted] Henry Winkler [for the role], and he said no. He'll come in and read."
"So Alec and I went on an audition with him and we were more nervous than he was," Hader continued. "We're like, 'You don't have to do it again. Whatever you want, it's great.' There's just a lot of nervous laughter at the time."
Meanwhile, Paula Newsome said that she feels blessed that she's got to act opposite Winkler, whose character took a liking to Newsome's Detective Moss.
When asked if it was fun being romanced by Winkler onscreen, Newsome gave Chicago Sun-Times an emphatic yes. "It is something I've never experienced before — being hit on by an icon," Newsome said of the "Happy Days" alum. "He's a fabulous guy. … He's a generous, kind man and a wonderful actor. But it is weird having a romance with an icon."
"Barry" airs Sunday at 10:30 p.m. EDT on HBO.
© Copyright IBTimes 2023. All rights reserved.