Biden, Others Not Surprised By Reported Death Of Wagner Chief Yevgeny Prigozhin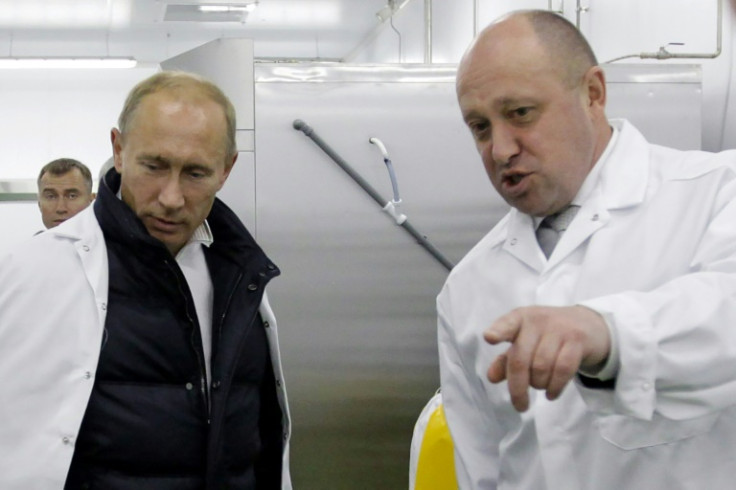 KEY POINTS
If confirmed, Prigozhin's death is 'a surprise to no one': Dan Rather
People who pose threats to Putin's power 'do not die naturally,' says the Polish foreign minister
Prigozhin staged an armed rebellion against the Russian military leadership in June
Wagner Group chief Yevgeny Prigozhin reportedly died in a plane crash in the Tver region Wednesday, as per Russian authorities, and some global government officials, analysts and observers aren't surprised by the news due to previous reports of Kremlin critics dying.
Russian officials said Prigozhin and Wagner operations head Dmitry Utkin were on board a private plane that crashed on the way from Moscow to St. Petersburg. All 10 onboard reportedly died. According to AFP journalists, people laid flowers and patches bearing the Wagner skull logo at a makeshift memorial outside Wagner's headquarters in St. Petersburg.
The Kremlin's serious crimes division said it has launched an investigation into the crash.
Reacting to the news, U.S. President Joe Biden said he's "not surprised," adding that "there's not much that happens in Russia that Putin's not behind."
Renowned journalist and Peabody awardee Dan Rather said the reported death of Prigozhin, who led his mercenary group in a failed coup on June 24, is "a surprise to no one."
White House National Security Council spokesperson Adrienne Watson said that if the reports of Prigozhin's passing are confirmed, "no one should be surprised."
Former Somali ambassador to Kenya, Mohamed Ali Nur, also shared a post on the social media platform X, formerly Twitter, about the reported death of Prigozhin, saying "never joke with Vladimir Putin."
Polish Foreign Minister Zbigniew Rau said on state news channel TVP Info that "political opponents whom Vladimir Putin considers a threat to his power do not die naturally."
According to British Parliament member Alicia Kearns, reports about Russia's Air Defense shooting down Prigozhin's plane suggested that "Putin is sending a very loud message."
Britain First's Ashlea Simon said, "Russia isn't playing games."
War experts with the think tank Institute for the Study of War (ISW) said "the assassination of Wagner's top leadership was likely the final step to eliminate Wagner as an independent organization," considering how the Russian government has been trying to weaken Prigozhin's authority since he called for a rebellion.
Prigozhin's reported death came exactly two months after the Wagner boss staged a less-than-24-hour mutiny to challenge Russia's military leadership in June. Belarusian President Alexander Lukashenko supposedly brokered a deal between the Russian government and Prigozhin to stop the armed insurrection.
Ukrainian presidential aide Mykhaylo Podolyak said Wednesday that Prigozhin already "signed a special death warrant for himself the moment he believed Lukashenko's bizarre 'guarantees' and Putin's equally absurd 'word of honor.'"
Amid scant details regarding the reported death of Prigozhin, an undated clip of an interview Putin had has surfaced, in which the Kremlin leader said "betrayal" was one thing he couldn't forgive.
This is not the first time an "enemy" of Putin has been reported to have died.
Politician and millionaire Pavel Antov, who was critical of Putin's war in Ukraine, died in December 2022 after reportedly falling from a hotel window during a trip to India. Another member of his travel party died at the hotel two days earlier.
Outspoken Putin critic Alexander Litvinenko died in 2006 after drinking green tea laced with a potent radioactive isotope at London's Millennium Hotel. A British probe concluded that the Russian president probably approved Litvinenko's poisoning, but the Kremlin denied involvement.
© Copyright IBTimes 2023. All rights reserved.