The Biggest Threat to Apple could be HTML5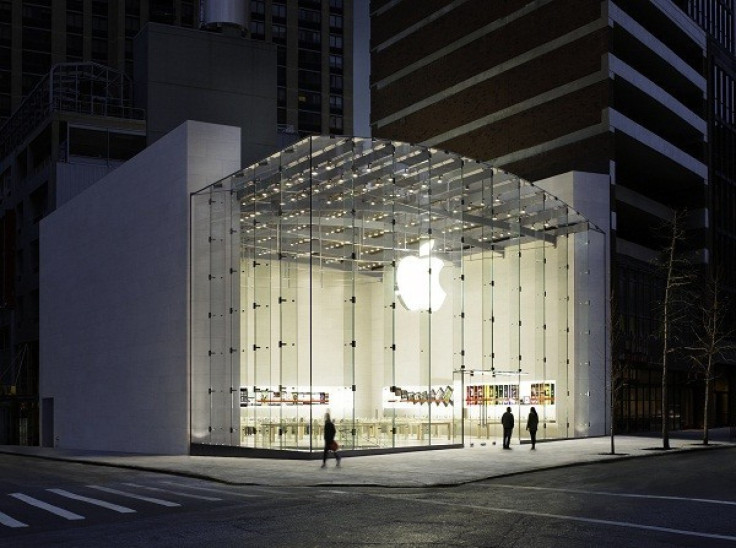 In the world of consumer electronics, Apple has emerged as the leader, redefining a number of industries and generating revenue and margins competitors could only dream for, but that delicate lead may be coming to an end.
Since debuting the iPhone just four years ago, Apple has risen to become the No.1 smartphone vender in the world, beating out long-time titans like Research in Motion, Nokia and Samsung. It has also single-handedly created the tablet revolution, defining and leading what it calls a post-PC era with its market leading iPad and iPad 2 devices.
But the very appeal of these products may be its undoing.
Generally, there are three ingredients that make Apple products on top of consumer's wish-lists: the beautiful, avant-garde design, the ease of use, and the unbeatable app and content eco-system.
The first, physical design, can be copied. In fact Apple has decried that rival Samsung has done just this with its Galaxy S2 smartphone.
Apple is arguably ahead of others when it comes to the ease of use. It's greatest assets are its armies of brilliant software engineers that create the very soul of Apple devices. Unlike hardware, this isn't easy to recreate. Proficient hardware manufacturers, like Sony and Samsung, have struggled to find their footing as hardware increasingly becomes commoditized.
Despite the lead competitors are making headway, however. Dozens of hardware rivals have found an ally in Google, maker of the Android operating system, and one of the few companies that has the software expertise to challenge Apple. Release after release, Android is pioneering and rethinking the way users interact with their phones and tablets, and the competition will keep Apple on its toes.
But the biggest doesn't come from a single company, but from a standard. HTML5 threatens to take apart Apple's walled-garden of apps and content apart, brick by brick, which makes Apple products so attractive.
HTML5 apps run in a browser, obviating the need for individual downloads of apps, as in the case of Apple's App Store.
Notable recent examples include the recent introduction of HTML5-based Web sites from the Financial Times newspaper and from Twitter, that give users full functionality, without the need to download any apps.
More importantly, Facebook has been promoting HTML5 as the future of online social gaming, and notes speculation that Facebook's ultimate intent is to build an alternative platform giving users the ability to easily install webapps, including paid ones.
These HTML5 programs can store more user state - information about state of play in a game, last-read pages in ebooks, etc. - than typical Web sites, but they run slower than apps, which are each written for a particular operating system or device.
The risk is this technology will render all apps commodity, and chip away at an attraction that keeps users locking in to iPhones and iPods.
Ultimately over time, a significant migration away from native apps to webapps could have meaningful repercussions for the mobile industry: users would gain portability of apps across devices, and the browser would assume an increasingly important role for users at the expense of the device's OS, says Sanford Bernstein analyst Toni Sacconaghi.
The result would be reduced differentiation among the user experience across devices, lower barriers to switching and accordingly, heighten handset competition - pressuring margins.
True, consumers do appear to value the improved user experience afforded by (native) apps, but Sacconaghi says if high- quality webapps proliferate, and consumers find no discernible loss of usability, then an accelerated shift towards webapps is likely
[It's] analogous to how consumers preferred the ever-increasing variety (and lower expense) of the World Wide Web over AOL's carefully-chosen walled garden of content , the analyst explained. We have seen the migration from proprietary platforms to standardized platforms repeatedly in IT Hardware (think servers and PCs) and invariably the outcome has been loss of differentiation and ultimately lower margins.
Sacconaghi says that even a modest impact in each of these areas could cut estimated operating profit growth forecast for Apple through 2015 by about 30 percent.
© Copyright IBTimes 2023. All rights reserved.