Prince Harry, Meghan's Lack Of Invite To Trooping The Colour Is Not An Insult: Royal Expert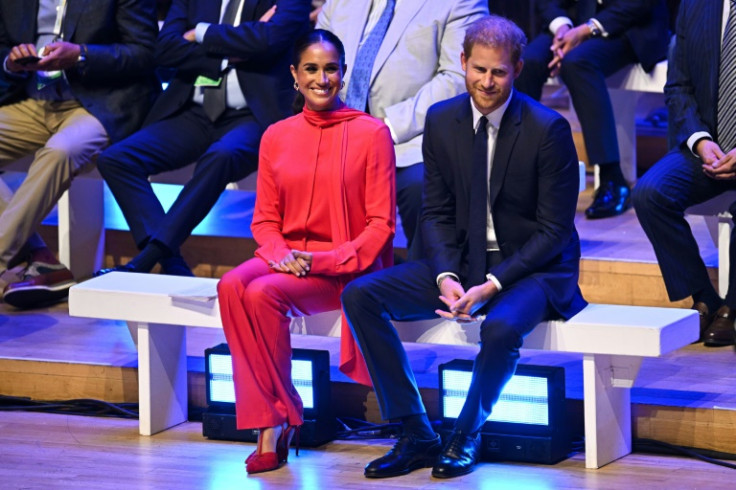 KEY POINTS
Prince Harry's relationship with his family reportedly remains strained ahead of the Trooping the Colour
Royal historian Gareth Russell said the Sussexes don't need to be invited because they are not working royals
The lack of invitation to the King's birthday parade should not be "seen as an indicator of sentiment," Russell says
Prince Harry and Meghan Markle are unlikely to attend this year's Trooping the Colour, according to reports.
Prince Harry traveled from California to London last week to testify in his case against newspaper publisher Mirror Group Newspapers. But he is unlikely to return to his home country for his father King Charles' birthday parade this Saturday as an anonymous source told Entertainment Tonight that the Duke and Duchess of Sussex "were not invited" to the upcoming Trooping the Colour.
"The relationship between Prince Harry and his family remains strained," the source claimed. "He didn't see either Prince William or King Charles while he was in London testifying."
International Business Times could not independently verify the information.
Royal historian Gareth Russell was also not expecting Prince Harry and Markle to be part of the ceremony. According to him, the British royal family has no reason to invite the Sussexes.
"I don't think they need to be invited," the "Do Let's Have Another Drink!" author told Us Weekly Tuesday. "Not as a kind of insult to them, but you know, it's a long trip to make from California for the sake of Trooping the Colour. ... I think this is one of the events where the Sussexes were never going to be invited."
Russell pointed out that Prince Harry, 38, and Markle, 41, are "not working royals anymore." He stressed that they don't have the same pressure to attend traditional royal events, though he noted that the expectations for King Charles' coronation were different.
"Obviously, the coronation was a much bigger event — a generational event, in terms of significance for the royal family," he explained, adding that whether or not the couple was invited to Trooping the Colour shouldn't "necessarily be seen as an indicator of sentiment either way."
Prince Harry and Markle attended last year's Trooping the Colour, which was part of Queen Elizabeth II's Platinum Jubilee celebrations. However, they did not appear on the Buckingham Palace balcony alongside other members of the royal family as it was limited to senior working royals.
Royal commentator and author Kinsey Schofield suggested that King Charles probably didn't invite his estranged son and daughter-in-law to his first Trooping the Colour as monarch because Prince Harry allegedly embarrassed his family with his recent legal exploits.
"This is the King's big celebration," Schofield said on GB News. "I think that Harry has probably embarrassed his family over the last week. It hasn't done him any favors to reopen any of his old wounds."
Writer and broadcaster Esther Krakue echoed Schofield's sentiments. "Well, the Sussexes have been embarrassing the royal family for years now, so I think it's just proper, of course," she said of the duke and duchess allegedly not receiving an invite to King Charles' birthday parade.
Trooping the Colour, which marks the official birthday of the U.K.'s sovereign, will be held Saturday.
The palace said King Charles will bring back a special royal tradition for the first time in over 30 years by joining the upcoming parade on horseback.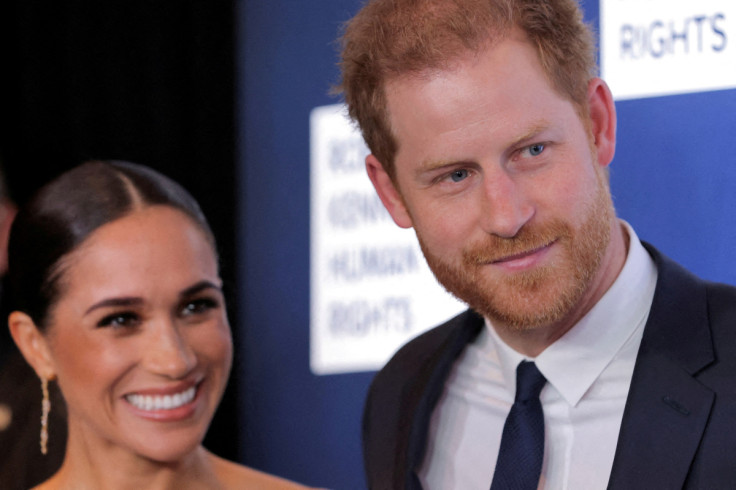 © Copyright IBTimes 2023. All rights reserved.