Prince Harry Is Like A Servant To Wife Meghan Markle; Duke Stuck In The Past: Royal Expert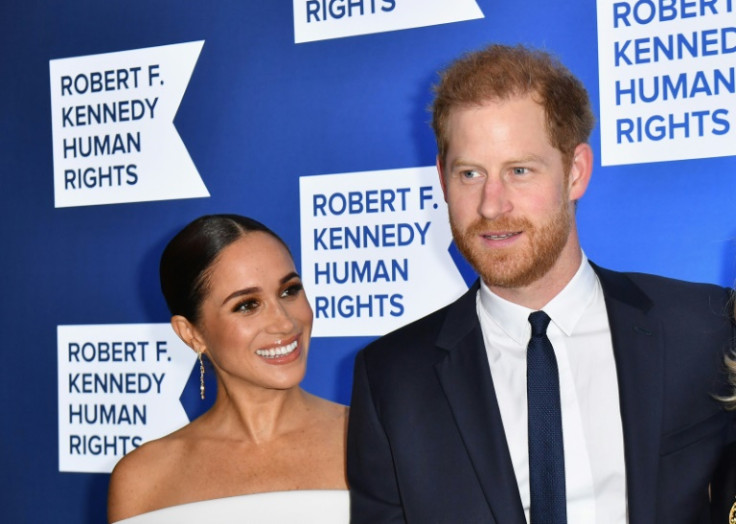 KEY POINTS
Angela Levin said Meghan Markle is doing something positive while looking toward the future
Levin claimed that Prince Harry is "always going into the past"
Prince Harry's biographer claimed Prince Harry is going into things he couldn't change
Prince Harry should move forward, according to his biographer.
British journalist and royal biographer Angela Levin weighed in on Prince Harry and Meghan Markle's relationship. The "Harry: A Biography of a Prince" author felt that they were heading in different directions because the royal prince is stuck in the past.
"Meghan is doing something that's positive, looking towards the future, getting dressed in a golden dress, having a new agent, looking for all sorts of things that she's going to do, and when they're together, if you look closely, you can see that Harry is like a servant," Levin said.
"You know, when they get somewhere, there are six protection officers waiting for them. Oh no, Harry rushes around looking very tense, his tense movements, his tense face. He's got to open the door for Meghan, you know, at the right time immediately, when she's ready to put her foot on the pavement. So, he's like that. He's not really a proper character anymore."
Levin also felt that the Duke of Sussex is not in a happy place. She believes that it's high time for Prince William's brother to move forward.
"And so why? You know she's going forward, positive things. He's going backwards to negative things. Not a happy place," she continued.
"He is always going into the past. He's going into things that you can't change. We all know that if you can't change something, you just have to try very, very hard to move on. Otherwise, you're stuck. So it's all negative. It's not really getting anything. He can't bring his beloved mother to life again. Chelsy Davy is now married with a child and apparently very happy so that's unlikely to happen again."
Levin mentioned Davy because Prince Harry recounted his relationship with his ex-girlfriend when he took the witness box to testify against Mirror Group Newspapers (MGN) for alleged phone hacking. Prince Harry mentioned Davy over a hundred times and blamed the press for their split.
International Business Times could not independently verify the claims.
Levin wasn't the only one who noticed the Sussexes seemingly opposing directions. TV host Emily Carver said on "GB News" that Prince Harry's "head is very much in the past" while "Meghan Markle is looking to the future," based on her recent activities like signing up with WME, getting her blog up and running and more.
Journalist Judita DaSilva agreed and said that it might create a fracture in their marriage if Markle would decide to move forward without him since he is stuck in his past.
"I actually think that is probably the most important point, which might create fracture lines [in their marriage]," DaSilva said. "Because the thing is, like I've said before, Prince Harry is a test case for PTSD. This is something that he's been building up to for decades where he wants a kind of justice he might not get and probably will never get, but it's a crusade of righteousness within his mind and his heart."
She added, "He has a family. He has a very young family that has to build towards the future."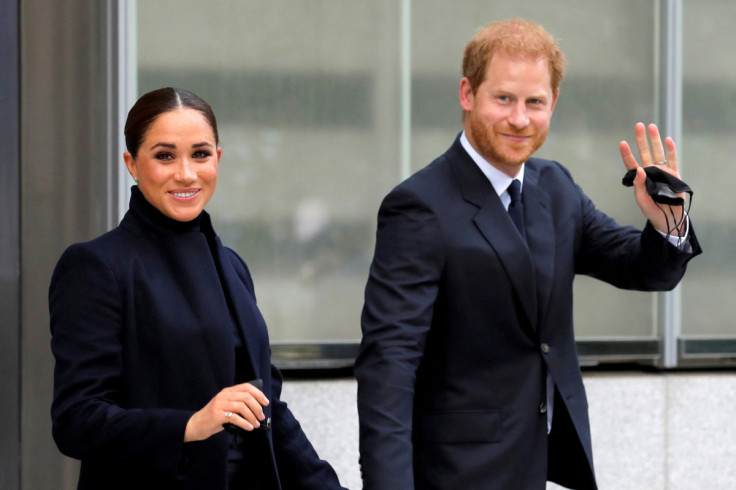 © Copyright IBTimes 2023. All rights reserved.