Bills, Cowboys Among Heavy Favorites To Sign Odell Beckham
KEY POINTS
Odell Beckham Jr. is set to visit multiple NFL teams to determine his next stop
The Bills and Cowboys have been picked by oddsmakers as contenders to take in Beckham
Beckham is keen to join a team with a better chance to win the Super Bowl
Odell Beckham Jr. will start his free-agent tour with stops starting Thursday, December 1.
The three-time Pro Bowler will kick off his visit first with the New York Giants on Thursday followed by the Buffalo Bills on Friday, December 2.
On Monday, December 5, he visits the Dallas Cowboys.
Beckham is coming off an injury that forced him to be sidelined for the last 10 months.
He tore his ACL while playing for the Los Angeles Rams at Super Bowl 56.
He has been a free agent since then, and his next stop is expected to be known soon.
For now, there is no telling what kind of condition Beckham is in and how well he has recovered from his ACL injury.
Regardless, pundits feel that given his talent, the 2014 NFL Offensive Rookie of the Year would be a valuable addition to teams interested in his services.
But this early, it appears there are already two teams heavily favored to land the 30-year-old Louisiana native.
According to oddsmakers, Buffalo and Dallas are tipped to be Beckham's next stop.
The Bills are seen to have a +450 chance of landing the one-time Super Bowl champion, while the Cowboys are given a +900 chance of landing Beckham.
It is worth considering that if Beckham is looking to win another Super Bowl, Buffalo and Dallas have the second and fifth-best odds of winning Super Bowl 57 respectively.
The race for the services of the two-time Second-team All-Pro is expected to be close regardless of his recent off-field issues.
Just a couple of days ago, Beckham was taken off an American Airlines flight after the NFL player failed to respond to requests for him to buckle his seatbelt and appeared to be unconscious, the Associated Press reported.
This led to American Airlines flight 1228 bound for Los Angeles to return to the gate before takeoff.
Not long after the incident, Beckham appeared to have addressed the incident via a Twitter post.
"Never in my life have I experienced what just happened to me," and adding with a misspelling that he had "seen it all," the post read.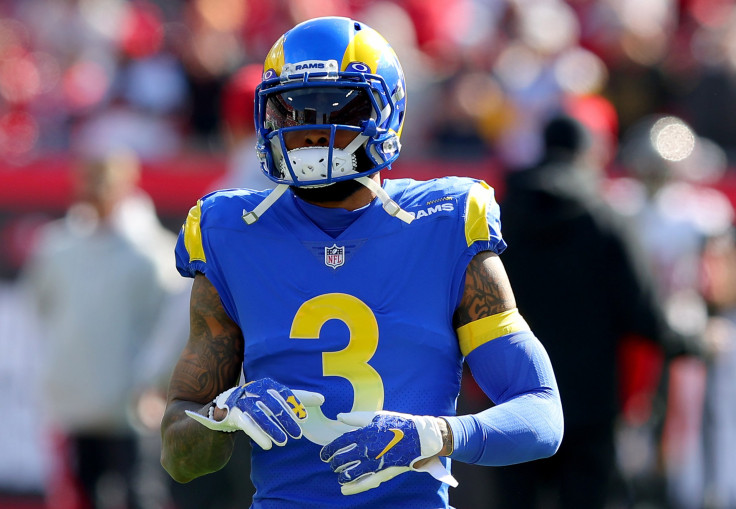 © Copyright IBTimes 2023. All rights reserved.