Black Friday 2011: Layaway Makes a Comeback, but Senator Schumer Pushes for Clarification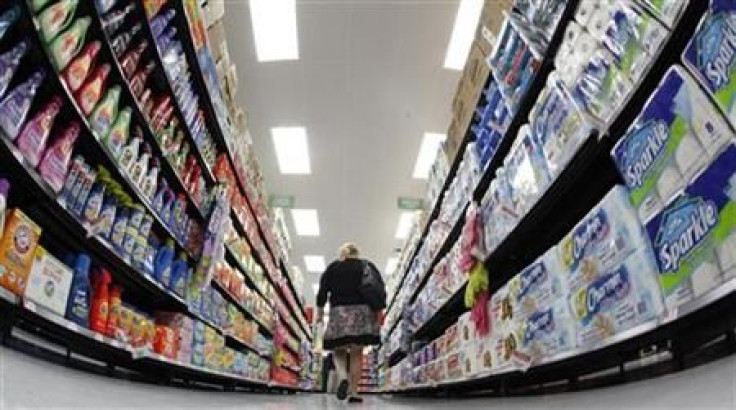 Wal-Mart had already heard from its customers about the successful reintroduction of its layaway program.
Last week, it heard from its rival.
Toys is off to a slow start, and I think that's going to be a bit of an uphill climb for us this year, Kathryn Tesija, Target's executive vice president of merchandising, said in a conference call discussing the company's third-quarter earnings.
Wal-Mart's layaway program, she added, has certainly hurt us in November.
And it was exactly what Wal-Mart wanted to hear. In mid-October, Wal-Mart brought back its layaway program -- which the company had discontinued in 2006 -- for the holiday season, which unofficially begins on Black Friday. It was the result of customer demand, Tara Raddohl, director of corporate communications for Wal-Mart, said in a phone interview.
This year, because our customers told us they wanted it and needed the option, we brought it back just for the Christmas season, Raddohl said. It was an incredible demand, and so far, we're seeing an incredible response.
Wal-Mart is far from the only company to reintroduce or bring back layaway programs. They were nearly extinct or simply out of use until 2008, when the credit market fell and the global recession began. Now, retailers looking to cater to lower- to middle-income customers who can't or won't opt for credit cards to pay for bigger gifts are re-instituting the old practice.
Not everyone is on board, however, most notably U.S. Senator Charles Schumer (D-N.Y.). Schumer's office didn't respond to multiple requests for comment for this story, but the senator told The Associated Press last week that stores need to make more explicit the rules, regulations and fees associated with layaway programs.
Schumer told AP that, for example, the true cost of a rock 'n' roll Elmo doll priced around $50 that requires a onetime $5 layaway fee and 10 percent down payment would equal a credit card that charged more than 100 percent interest.
The holiday season is supposed to be about giving and not taking, Schumer said. But these layaway programs are taking advantage of people and charging them outrageous interest rates, under the guise of making it easier and more affordable to shop.
Schumer sent a letter to two major retail associations -- the Retail Industry Leaders Association and the National Retail Federation. In the letter, he asked the groups to recommend their members to clarify layaway stipulations. He said if stores don't take action, he would ask the Federal Trade Commission if layaway has become a misleading practice.
Brian Dodge, the senior vice president of communications and state affairs, however, said that layaway options are ideal for consumers unable to access credit cards.
Layaway is neither credit nor a loan, Dodge said in a statement emailed to the IBTimes, referencing Schumer's letter. These programs are highly regarded and sought after by consumers who are either unable or unwilling to access credit. Layaway programs provide consumers with a responsible, low-cost alternative to credit cards that allow customers to buy an item that they want but the flexibility to pay for it over time without accumulating debt.
But Nadine Sampter, a staff attorney for the FTC, said in a phone interview that she can see why Schumer would be interested in getting the FTC's attention on the subject of layaway. Because it's not credit, layaway is not covered by federal law and is largely governed by state contractual laws. However, it's also a consumer issue that, in a lot of ways, is similar to credit.
The company's not going to do it if they're not making money. And there are some what-ifs, Sampter said.
They [consumers] are going to end up paying more for the item, just like credit, by using that service. You can see how there are some issues that pop up, she added.
Raddohl, like Dodge, disputed Schumer's sentiments. Wal-Mart had always offered layaway for fine jewelry, but now, the company's two-month layaway plan allows customers to purchase toys and electronics, too.
The stipulations: The total purchase must be more than $50, and each item in the layaway must be $15 or more. The down payment is 10 percent of the total purchase price, and customers must also pay a $5 fee for using the service.
Customers can pay what they want, when they want, as long as it's paid in full by Dec. 16.
It's interesting, because even more specifically than customers saying they wanted it as an option, they were saying they wanted it as an option primarily for toys and electronics, Raddohl said.
Like many other companies, Kmart, admittedly, nearly forgot about its layaway program. While it was still offered in the 1980s, 90s and early 2000s, almost no one opted for the program as credit cards became the normal method of transactions.
In 2008, coinciding with the start of the recession, the company noticed an uptick in demand and began ramping up advertising again for layaway programs, said Salima Yala, vice president responsible for gift card, layaway and analytics at Sears Holdings, which owns Kmart.
Kmart offers layaway year-round. Down payment is $15 or 10 percent -- whichever is greater -- and on the company's most common eight-week plan, payments are made every two weeks.
Yala said the program teaches the consumer fiscal responsibility with a fixed plan. It also takes away much of the worry that come with a bigger-than-expected credit card bill, she said.
Impulse shopping, then dealing with bills later, doesn't happen with layaway, Yala said.
Layaway develops a sense of fiscal responsibility with customers and teaches them to be thoughtful about their spending. Our objective is not to indulge, but rather to help customers who do not have cash on hand or access to credit cards, she added.
The list goes on for companies that are either reintroducing or rebranding layaway programs: Sears (which, along with Kmart, is owned by Sears Holding Corp.), TJ Maxx Corp., Marshalls Inc., Burlington Coat Factory.
There's even an online aggregator offering layaway called e-Layaway. Launched in 2006, the company has grown in membership by an average of 53 percent per year, said Melissa Valido, e-Layaway's marketing director, in a phone interview. Average growth in dollars processed from year to year has skyrocketed 78 percent.
It really was just the right time, Valido said of e-Layaway's entry into the online sector. It's an old process, but with a modernized spin. We have seen gratification from both the consumer and the market for bringing it to the forefront of the tech side.
Valido said she humbly disagreed with Schumer's comments about layaway. She thinks Schumer is blowing the issue out of proportion and not properly conveying the message that at all retailers, the down payment goes directly toward the item's purchase. For example, she said, a consumer purchasing a $100 item with a $5 fee and $20 down payment is already fronting $20 of that purchase.
I remember being kind of annoyed by it, Valido said of Schumer's statements. He's looking at it on a glance.
FOR FREE to continue reading
✔️ Unlock the full content of International Business Times UK for free
offer available for a limited time only
✔️ Easily manage your Newsletters subscriptions and save your favourite articles
✔️ No payment method required
Already have an account?
Log in
© Copyright IBTimes 2023. All rights reserved.