Black Friday Guide 2011: Deals, Sales and Doorbusters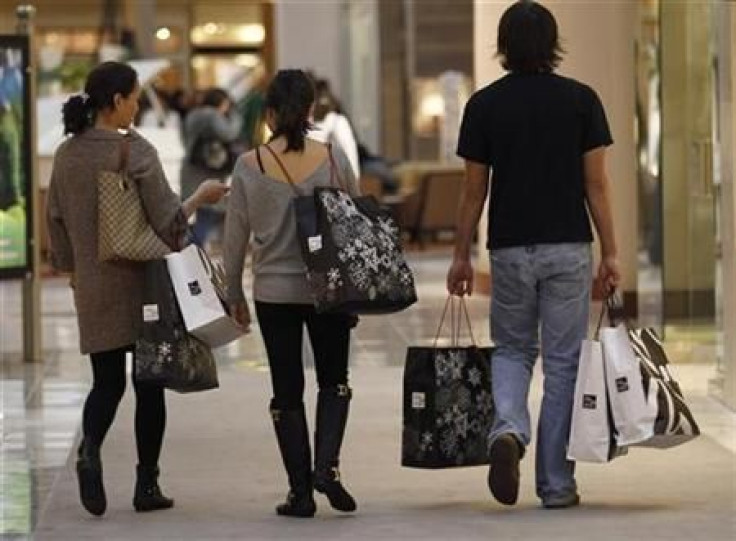 Black Friday is one of the best opportunities each year to get a jump on holiday shopping on the cheap. All the stores lower prices on key items, from toys and ties to tools and towels, and this year some of the best deals can be found in the stores themselves, while others are online-only.
The key to getting the most out of Black Friday shopping is to plan ahead and get up early. The best deals last only a short while, and that's even before the shelves are cleared out by rabid shoppers aiming to keep their wallets as fat as their waistlines during the holiday season.
The International Business Times Black Friday Guide for 2011 makes it easier than ever to save on the biggest shopping day of the year, which falls on Nov. 25 this year.
Below is a list of links and details for a whole host of stores' sales and steals this year.
Many of the deals have already been announced and a sampling are listed below, but the stores' websites suggest you check back early on Thanksgiving to see their doorbusters, which won't post until closer to Black Friday. Be sure to click the links to determine the exact details of how to take advantage of these killer sales. Happy shopping!
Macy's is known for having some of the best savings on clothing and household items, and this year the deals include:
-- A range of coupons knocking prices down by an extra 20 percent across the board
-- Kitchen appliances like coffee makers, waffle makers and Panini makers for $9.99 each
-- A 22-piece Tools of the Trade knife set for $34.99, normally $79.99
-- A $59.99 Magic Bullet blender for $36.99
Lowe's is offering a Black Friday bonanza, with dozens of deals including:
-- A $69 table saw, or three-piece drill/driver, each $80 off regular retail
-- A high-efficiency Whirpool washer/drier combo for $698, a savings of $250
-- A $79.99 Shop-Vac for $29
-- A hammered steel firepit for $39, a savings of $40 off regular retail
Staples is a staple of the office supplies arena, and its sales on office supplies and other items are extensive this year:
-- Free HP paper after redeeming a rebate
-- An iPhone mini shelf speaker for $19.99
-- A $129.99 Staples Sidley executive chair for $39.99
-- A Samsung WEP490 Bluetooth headset for $4.99, a savings of $35 off retail
Best Buy has taken charge of the electronics retailers market since Circuit City went under, and it is slashing prices this Black Friday:
-- $9.99 for a copy of the Harry Potter and the Deathly Hallows, Part 2 DVD
-- An Asus Transformer 10.1-inch wi-fi tablet for $249.99
-- A PlayStation 3 160 GB console bundle for $199.99
-- A Toshiba 320GB hard drive for $29.99, a savings of $30 off retail
Target has been known to cause a riot-like atmosphere on Black Friday, and this year's deals include steep savings on electronics such as:
-- A $549.99 Westinghouse 46-inch HDTV for $298
-- A 4GB X Box 360 video game system for $139.99, a savings of $60 off the retail price
-- An Amazon Kindle Keyboard 3G, usually $139, for $85
-- An RCA 9 portable DVD player for $55, a savings of $64
Wal Mart is a powerhouse in the savings department, and this year's deals are no exception:
-- An LG Blu-Ray player for $49
-- An Amazon Kindle Fire for $199
-- A $428 Samsung 40-inch LCD TV
-- A Pirates of the Caribbean: The Black Pearl Lego set for $99.97
Toys 'R' Us has toys for kids of every age, and its doorbusters are sure to attract the parent set:
-- A My Baby Alive doll for $22.49, a 50 percent saving over retail
-- A $79.99 First Act Discovery drum set for $49.99
-- An 8GB touchscreen MP3 player with video capability for $39.99, a saving of $30
-- A 32 HD LCD Coby television for $229.99, a savings of $120
JC Penny will offer a wide selection of clothing and accessories at sale prices this Black Friday:
-- Women's coats will be 65 percent off regular prices
-- All sleepwear and robes will be slashed by 50 to 60 percent
-- Cold weather accessories will sell for 50 to 70 percent less than retail
-- A 48 popcorn cart for $99.98 after rebate
Kohl's has a great variety of low-priced clothing and household items, many of which will be available for a bargain this Black Friday:
-- Shoppers will earn $15 Kohl's cash for every $50 they spend
-- An $800 two-carat T.W. diamond and sterling silver bracelet for $149.99
-- All seasonal and fashion accessories, excluding umbrellas, will sell for 50 to 60 percent off
-- The Big One brand pima cotton full-king 275-thread count sheet sets for $19.99
© Copyright IBTimes 2023. All rights reserved.